NOT DEAD YET 2016, Toronto's annual celebration of punk culture, is currently underway. Shehzaad Jiwani of noise-punk group Greys touted the community he's a part of in Toronto as "the most inclusive, wonderful place to make music." Katie Monks of Dilly Dally, thinks that the city's loud, heavy musicians are on a roll. "People are interested in Toronto because there are significant, interesting things coming out of it. I think the romance for Toronto is because of the music, not the other way around."
In truth, you'll find some incredible punk (and punk-adjacent) bands across Canada, and the national scene has a storied history: an in-the-works documentary called Somewhere to Go: Punk Victoria will chronicle the history of punk in the west coast city, home of bands like Nomeansno, Dayglo Abortions, and the Neos. The 2017 Women In Toronto Punk calendar is all about bringing visibility to the scene's women-identifying participants.
We took some inspiration from the NOT DEAD YET lineup and looked to the country at large for a sampling of some excellent Canadian punk bands. Check them out below.
---
1. Cold Warps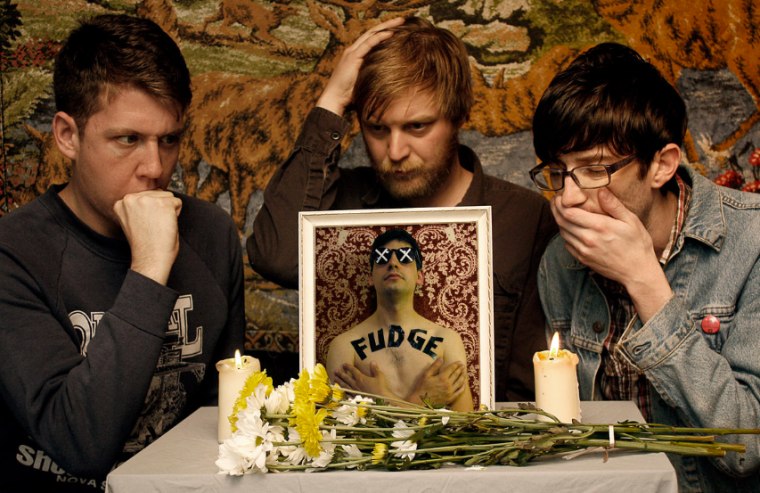 From: Halifax, Nova Scotia
The songs from this three piece (currently on hiatus) mixes the wry cheeriness of Jonathan Richman into compact stompers with plenty of Black Lips and Ramones influences as well.
Start with: "Everyone I Know"
2. CRABE
From: Valleyfield, Quebec
Math rock's angular riffs and time signature switches characterize the Francophone band's punk, but on this year's LE TEMPS F33L, the group really pushed themselves to embrace noise, and classic metal as well.
Start with: LE TEMPS F33L.
3. Crack Cloud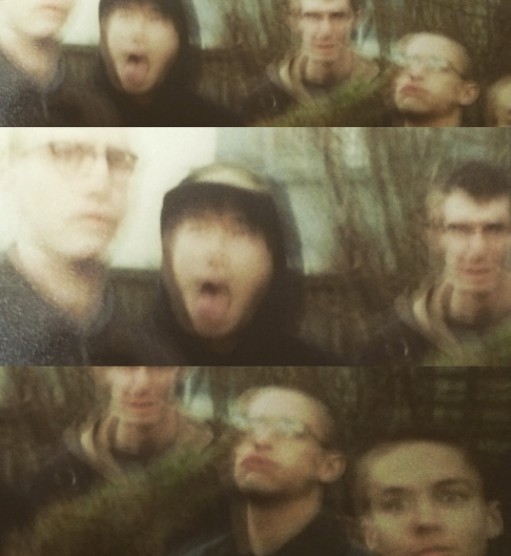 From: Calgary, Alberta
The spectre of Women hangs heavy over Calgary's post-punk scene, but Crack Cloud is forging its own path. The band's self-titled debut EP, which came out in May, is like a lost gem from post-punk's most arty moments: urgent, strange, and groovy.
Start with: Their self-titled EP.
5. Hag Face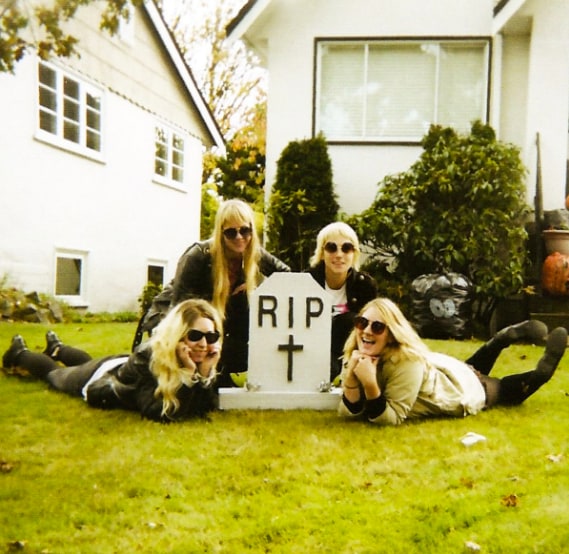 From: Calgary, Alberta
Hag Face know how to get a point across. In "Worst Nightmare," the second track from 2015's R.I.P., they repeatedly intone I'm your worst nightmare, and proceed to further the case with a propulsive noise that would serrate most throats and fingers. It's just one moment in a release that's a brooding, liberated frenzy.
Start with: R.I.P.
6. I Hate Sex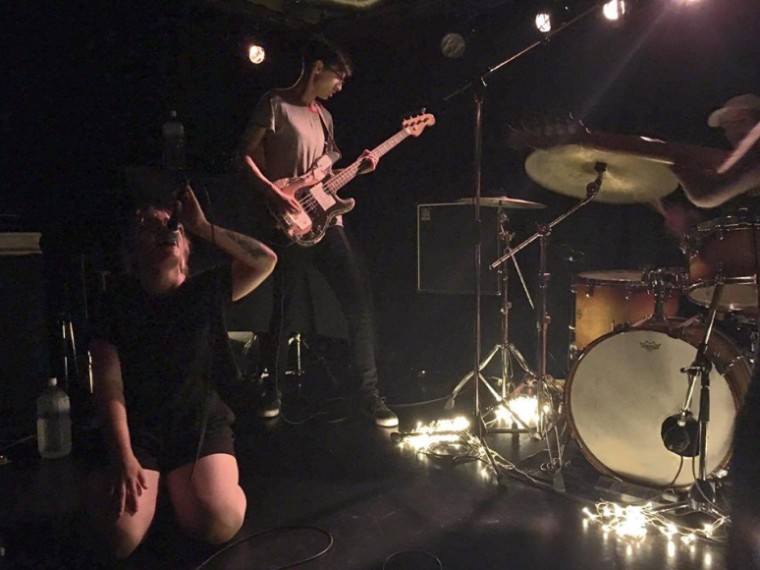 From: Edmonton, Alberta
They say they're just messing around — just look at the funny track titles on new release Circle Thinking, like "I fucking hate sports" — but it's hard not to immediately take notice of a screamo band like I Hate Sex. The band's darkly surreal and almost painfully vivid lyrics tear across rollicking melodies in such a natural way that any song is an easy entry point.
Start with: CIrcle Thinking
7. La Luna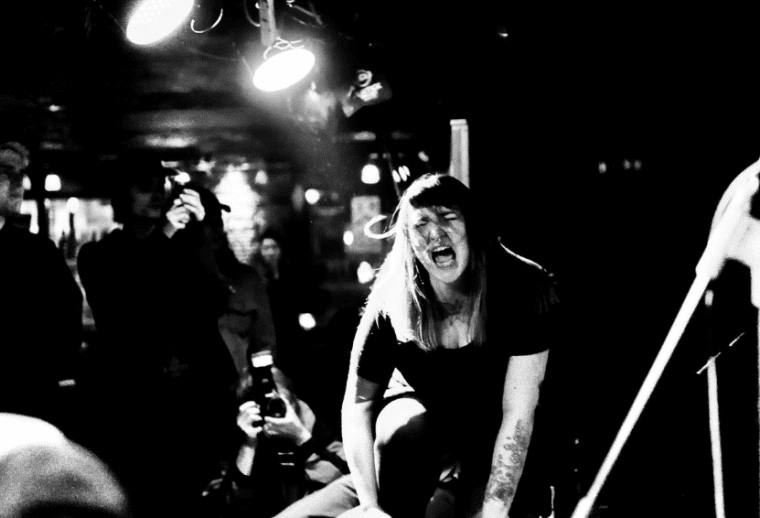 From: Toronto, Ontario via Calgary, Alberta
For over seven years, La Luna has toured its rattling post-hardcore sounds across the country. When the group's van broke down in St. John's, Newfoundland, it didn't take long for them to raise the funds needed to get back on the road again. Probably because La Luna releases like this year's Always Already are so remarkably potent in playing with loud, aggressive genres.
Start with: Always Already
8. Lié
From: Vancouver, British Columbia
Earlier releases from this trio, like 2014's Consent, rode the dark post-punk wave in a similar fashion to Savages or The Wipers, a Portland punk group the band idolize. But the latest pair of releases showcase a ferocious new energy, re-establishing the group as one of Vancouver's coldest cold punk outfits.
Start with: TRUTH OR CONSEQUENCES
9. New Fries
From: Toronto, Ontario
A common fault of punk recordings is that they fail to capture the spirit of live performance. Fresh Face Forward, a two-years-in-the-making debut from New Fries, does a better job than most at putting the listener in the center of the group's funky No Wave chaos.
Start with: Fresh Face Forward
11. Triage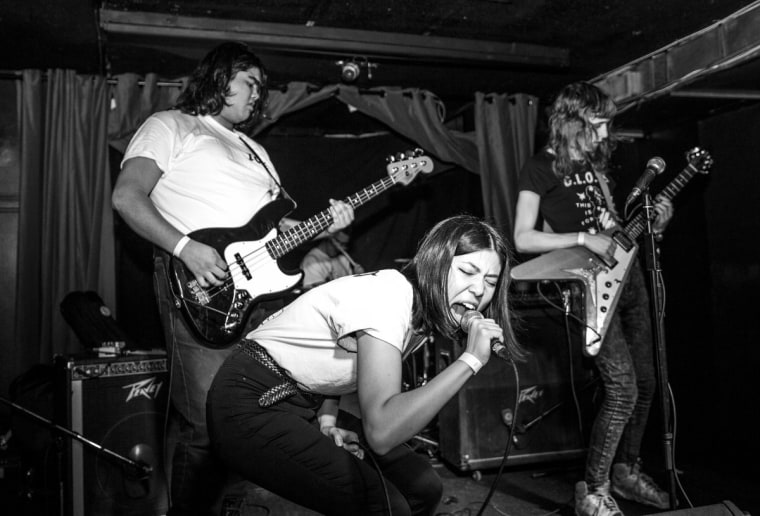 From: Toronto, Ontario
Jonah Falco recorded another apocalyptic, crushing 7" with Triage. Lia Lepre has some of the most legitimately scary vocals this side of Slayer, but her bandmates do a fine job keeping up with searing thrash-punk licks.
Start with: Power Beat 7"
12. WTCHS
From: Hamilton, Ontario
Like all of the bands on this list, WTCHS embody the DIY spirit. But the Hamilton band has a little bit more time on most punk groups: formed in 2011, WTCHS has its own label Perdu, that will release the band's latest record She Walks, She Creeps on October 28. "Black Actors," is the latest release and it takes the band's affection for Sonic Youth's bendy noise riffs, shaping it into an epic dirge of post-rock scope.
Start with: "Young Girls."