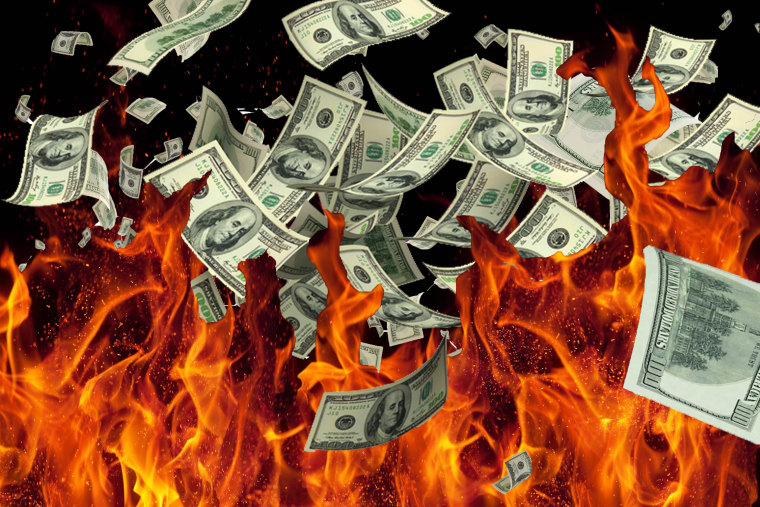 Devin Leonard, Bloomberg
Haim Saban is the chairman of Univision Communications, America's largest Spanish-language media company. He's been in the TV business for a long time — as Leonard wrote, "If the value of a Latino-focused media company seems obvious now, Saban gets credit for realizing it a decade ago." He's also credited with bringing Power Rangers to the West. The man knows how to make money. Now, he wants to put Hillary in the White House. Bet you $10 he does it.
Meghan Garber, The Atlantic
"The choker is, on the one hand, simply one more way that the current culture has been looking back nostalgically to the '90s," wrote Garber on the current choker trend. "But they also carry a note, visually slicing as they do across the most vulnerable part of the human body, of violence. And, with it, control. As this year's New York Fashion Week blog put it, commenting on the sudden ubiquity of the simple necklace, a choker is a 'beautiful warning sign that you're dealing with feminine ferocity.'" Bet you never thought about chokers like that!
Kevin Arnovitz, ESPN
"Like most referees at the big league level," wrote wrote Arnovitz in what is probably the coolest coming out story ever, "Bill Kennedy doesn't seek the spotlight, but it found him last December, when he publicly declared his sexual identity as a gay man a few days after the league suspended Rajon Rondo for calling Kennedy a 'motherfucking faggot.' Though NBA staff, fellow officials and numerous players and coaches have known for years that Kennedy is gay, the announcement instantly made him a public figure."
Lakin Starling, The FADER
Iconic Baby Phat mogul Kimora Lee Simmons talks about pioneering trends, navigating marginalization, and the unsung influence of blackness in high-fashion.
Ruth Graham, New York Times
Larycia Hawkins was the first black woman to receive tenure at Wheaton College. She also recently agreed to step down from her position as tenured professor because of a contentious incident: "In December, Hawkins wrote a theologically complex Facebook post announcing her intention to wear a hijab during Advent, in solidarity with Muslims; the college placed her on leave within days and soon moved to fire her," wrote Graham. "Jesse Jackson had compared Hawkins with Rosa Parks, while Franklin Graham, an evangelist and Billy Graham's son, declared, 'Shame on her!' Students protested, fasted and tweeted. Donors, parents and alumni were in an uproar."
Also from NYT this week: The Man Musicians Call When Two Tunes Sound Alike
Jason Parham, The FADER
This season there are two new films out that confront the burden of how best to reposition important black stories: 13th and Birth Of A Nation. This essay explores what it means to tell black narratives, and considers which path that telling should take.
Eric Levitz, Daily Intelligencer
This is my favorite takedown (there are many) of the insane accusations against Hillary Clinton Donald Trump made in defense of the sexual assault allegations against him that emerged this week. Paired with the video of Obama nearly cracking up, this is all you need.