The Truth About Photoshop Shame
Calling out impossible beauty standards is cool, but so is consent — and control.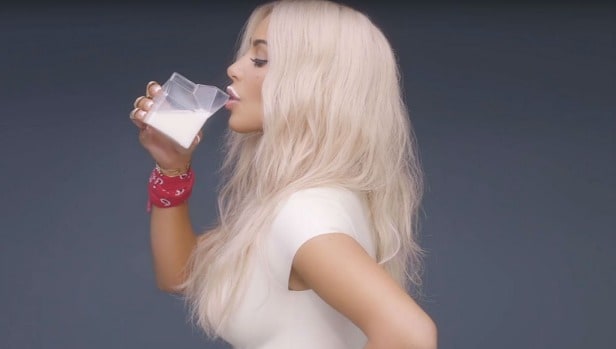 At 26, Photoshop is going through a quarter-life crisis of sorts. In the early-'00s, our favorite music videos and campaigns revelled in the hyperreal, but in 2016, there's a vocal backlash against the use of editing software — namely, when it comes to women's bodies. This is coming from from fans, as well as famous women themselves. In recent months, Meghan Trainor pulled a music video, telling her Snapchat followers, "they Photoshopped the crap out of me," and Zendaya published an unedited photo shoot on social media. Lena Dunham has gone so far as to state that she won't tolerate being Photoshopped at all any more. She wrote in her weekly newsletter, Lenny: "The gap between what I believe and what I allow to be done to my image has to close now. If that means no more fashion-magazine covers, so be it."
This stance against the doctoring of images using Photoshop (or any editing software) is partly a feminist fight back against an industry that has, for way too long, presented unrealistic beauty standards as the norm. The fashion industry has spent too many years slimming the waists, chiseling the faces, and lightening the skin of women, fostering a culture of fat-shaming and colorism. "We have become a society of picture adjusters — who doesn't love a filter?!?" wrote Kerry Washington on Instagram in response to her controversial AdWeek cover earlier this year, where her face appeared slimmer and her skin smoother and lighter. "[But] it felt strange to look at a picture of myself that is so different from what I look like when I look in the mirror." Padma Lakshmi agreed in an interview discussing Washington's ordeal. "It happened to me actually, and I was really angry about it," she said. "I like the color of my skin."
But in addition to being a clapback against the establishment, this anti-Photoshop trend also seems to fit into a wider cultural obsession with scratching away artifice. We live in an era where Instagram model Essena O'Neill went viral when she had a crisis and realized that social media is "not real life"; where "nontouring," the act of applying makeup to look like you're not wearing it, is a thing; where Snapchat, with its raw, instantaneous feel, is booming. On the one hand, we're editing our own photos more than ever, with the help of apps like Snapchat, Instagram, and FaceTune. But the option that's considered the most noble is still #nofilter. (Even applying a cute dog filter to your face, according to some parts of the internet, makes you a "hoe.") More than ever in 2016, we are obsessed with finding the "real."
This quest for authenticity is generally lauded as a good thing, but it often creates a side effect that feels pretty uncool: when women celebrities are lambasted for any kind of perceived fakery. Take Kim Kardashian's appearance in Fergie's headline-grabbing "M.I.L.F.$" music video earlier this year, which caused a media storm over what one Twitter user referred to as "the uncanny valley of [Kardashian's] body." The shot in question found Kardashian in a latex body suit, with a disproportionately small waist. After a day or so of online outrage, Kardashian shared unedited footage of the shoot, verifying that the trickery was not digital: "FuckYoPhotoshop #corsetlife," she wrote.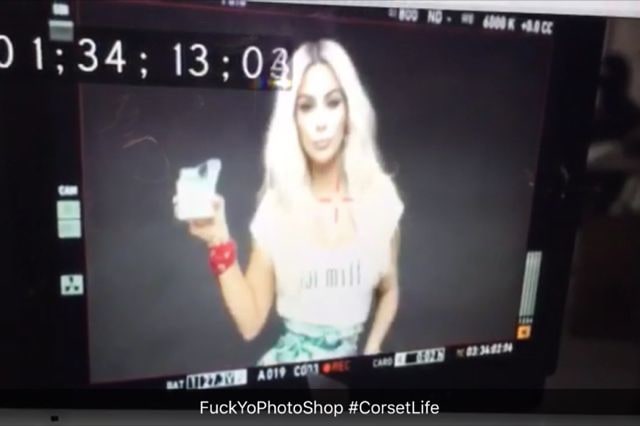 Kardashian is no stranger to scandals about the authenticity of her image. Her method for battling these criticisms is usually to reveal more of herself, on her own terms. In May 2015, she collected her own unseen nudes in her coffee table book of selfies, Selfish. Coincidentally, she did this in the same month that Detroit-based internet artist Molly Soda launched her project, should i send this? — a website of nude self-portraits, a pre-emptive "leaking" of everything she would be ashamed to see on the internet if she was hacked. These women came at their projects from very different places, but the images raised similar questions — if you can't control the fact that your body is for consumption, then isn't it up to you to decide how it's consumed?
In Molly Soda's work and online presence, she makes a point of drawing attention to what might be perceived as bodily "flaws" (unlike Kardashian, whose goal is to eradicate or disguise them). Asked over Skype from her bedroom in Detroit whether she found the release of her own nudes liberating, Soda laughed. "I wouldn't say liberating," she replied, noting the torrent of backlash she received for the zine. Soda explained that the cost of exposing her body to the internet was criticism of both her appearance and her motives, noting that the criticism would only have been harsher for a woman who exists further outside of the mainstream beauty ideal. "Some women's bodies are allowed to be more real or authentic than others' — if they're thin, white-passing bodies with a little bit of body hair or no stretch marks," she said. "It's package-able, it's sellable, it doesn't really rock the boat too much. But if someone else would do the same thing, who has a completely different body, people would probably react more negatively to it, or not praise it the way that other women get praised."
If a woman in the public eye chooses to embrace authenticity, it might be liberating for her. But demanding that all women in the public eye present themselves unedited is a double-edged sword. Imagine Kardashian never used editing software — and imagine she didn't wear a corset, gave up contouring, grew out her leg hair, and didn't spend inestimable time and money working on her body after giving birth. Would the media be fixated with her then? Put it this way: would she be worth as much money, both to herself and the outlets that clamor to use her image? Looking at the fat-shaming she's experienced in the public eye during pregnancy, it seems not. Under this impossible pressure, you can't totally blame famous women for taking a more que sera, sera stance like Britney's: "There's so much they can do with computers to make people look a certain way…[So] I'm like, 'I might as well eat six pieces of pizza.'"
Rather than liberating women, intensely scrutinizing their images for Photoshop use has become just another way we can police them. It also doesn't take into account the fact that women may use tech trickery as an artistic tool. PC Music artist Hannah Diamond has been using photo editing software since the age of 13 or 14, when she began adding rudimentary effects to her selfies. "People are quick to assume that a woman would retouch her own images from a place of vanity, rather than from being into it from a technical perspective," she explained over email. Diamond said that her interest in retouching was not connected to beauty at all, and that she was always conscious of the social ramifications of editing her images. "I think girls making images of themselves and other girls in their natural form is empowering and great, but I also I think there can be something quite fun and punk about imitating or recreating a glossy aesthetic," she wrote. "I enjoy trying to achieve the impossible."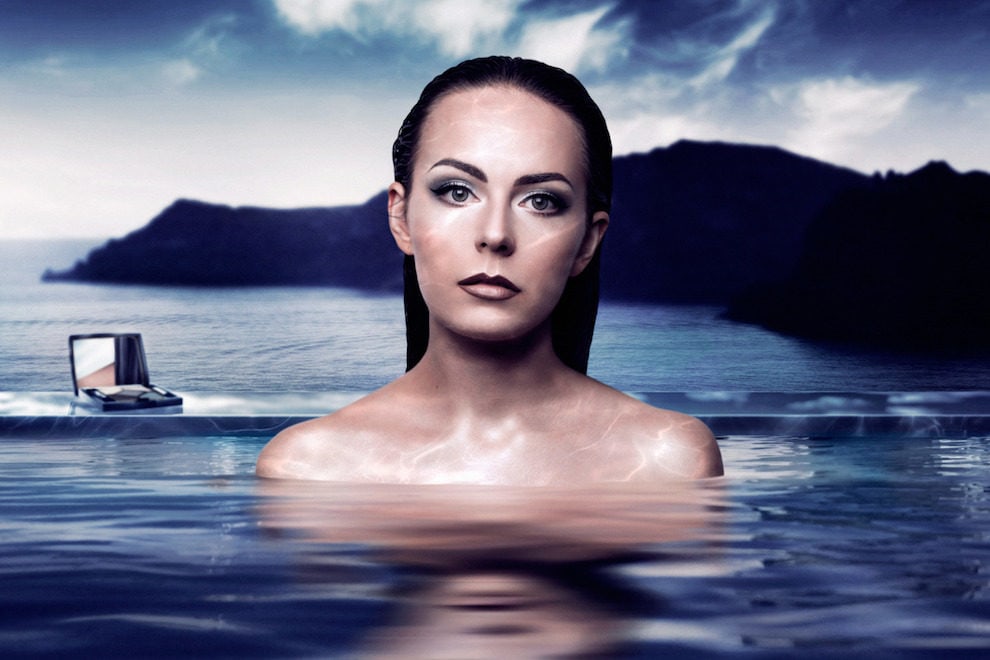 Diamond also noted that she feels that the media at large is slowly becoming more accepting of a wider range of women's bodies, but that social media is making our relationship with so-called real beauty more complicated than ever. "It's like battling a series of paradoxes," she said. "We are all taking photos of ourselves all the time and posting them online for approval. You now not only need to have flawless makeup but still look natural; be thin but also and have curves like Kim Kardashian; inject chemicals into your lips but put the right kinds of nutrients in your body and go to the gym every day. It's almost as if being naturally beautiful also means being successful and healthy and popular. If anything, it almost feels like the standard of beauty is now so conflicted that it has extended to something even more unachievable."
Living a public life under this punishing microscope is tricky enough. The responsibility to change our media's narrow view of beauty shouldn't fall on the shoulders of individual women. Instead, surely, it should land with the brands, companies, and publications that set the beauty standard in the media. The last couple of years has seen a slow influx of women-owned, body-positive companies like Lonely, the New Zealand lingerie brand that refuses to use Photoshop in its adverts (and recently recruited Lena Dunham for a campaign). In the U.K., the comfy and colorful Neon Moon — a self-described "feminist lingerie brand" — takes a similar stance, noting on its website that it is "sweatshop-free, objectification-free, Photoshop-free, [and] sexualization-free." Hayat Rachi, CEO of Neon Moon, wrote to The FADER in an email: "Growing up seeing women and girls Photoshopped definitely skewed my belief into thinking I should look like the very narrow standard of beauty that has been perpetuated long before Neon Moon was created. Being a body-positive lingerie brand means we are not afraid to show body hair, cellulite, stretch marks, acne, and any other 'flaw.' We hope we can create a wave for more brands to follow suit."
Whether speaking from the perspective of artist, model, or brand, a recurring theme throughout conversations for this piece was the importance of control, as well as consent. However women wish to use Photoshop, it should be their choice — not the internet's, and not a publication's. "[On the internet] you could literally exist as the avatar of a cat, and you don't have a responsibility to tell anyone who you really are behind your avatar," Soda said, shrugging. "There's no higher ground when it comes to the way you choose to portray yourself; all that matters is that you're controlling your image." Diamond agrees it's a woman's right to present herself as a character, or even a caricature. "I don't think pop stars should feel guilty if they want to be retouched, or if that is part of a creative choice they have made," she said. "I guess for pop stars, this perfected image is almost their avatar, a larger-than-life version of themselves."
Nobody gets to tell you what is authentic to you except you. A screenshot of Kim Kardashian's waist may be no more truthful than the cartoon depiction of her that appears in her wildly popular apps, or the softly lit, pastel-colored images of her shot by Petra Collins for Wonderland magazine. The issue of whether an image can ever be totally "real" is a complex one. At the end of the day, all that should matter is whether a photograph feels truthful to the woman who's in it.