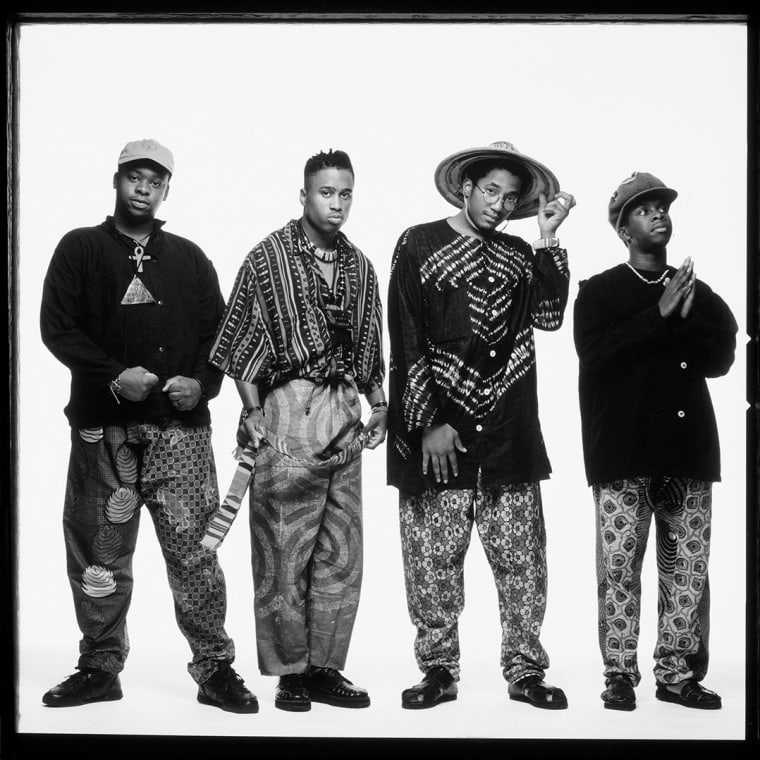 A handwritten note from Q-Tip surfaced today announcing the release of a previously rumored new album from A Tribe Called Quest. The album will be the group's last, following Phife Dawg's passing this March.
The note details the background of the album's creation, tracing its genesis back to the group's Tonight Show appearance last year, their first TV appearance in 18 years. "The energy for us that night was one that we hadn't experienced together on stage in some time," writes Tip. That night, the group decided to get back in the studio.
The album had been "coming along nicely," before Phife's tragic loss, "but he left us with the blueprint of what we had to do," he continues. Soon after, he reveals, Busta Rhymes and Consequence stepped in to help round out the project. Tip closes with a full circle moment: "On November 11th, we will complete our Paths of Rhythm...Join us." Read the full note below.