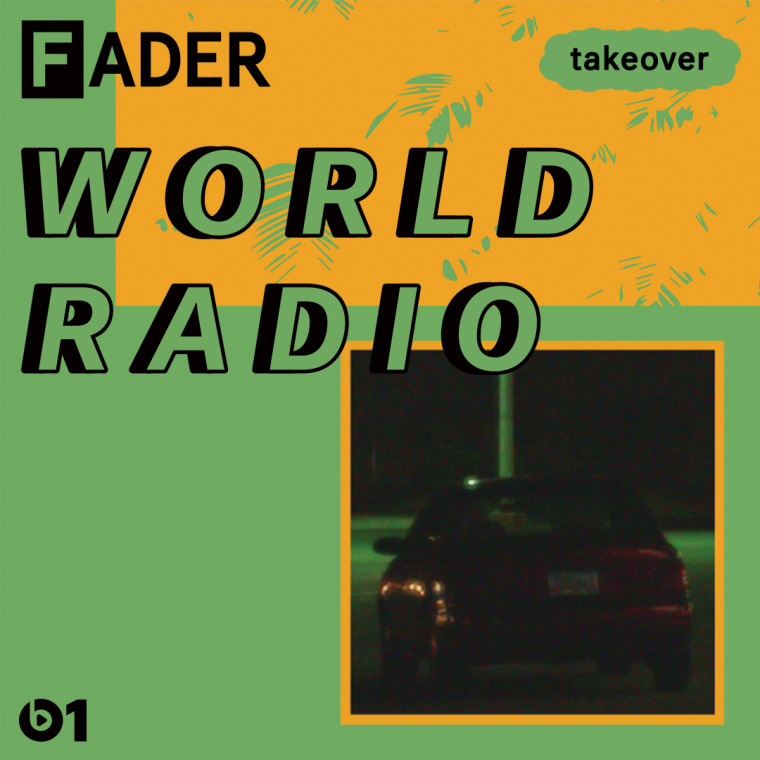 Saturday, October 29, The FADER is back on Apple Music's Beats 1 for the fourth and final episode of FADER World Radio, our month-long takeover.
Tune in here this Saturday for episode four, airing October 29 at 11 a.m. in L.A., 2 p.m. in New York, and 7 p.m. in London. You'll hear a playlist of heady beats from FADER's Joseph Patel and a lit guest mix from Mixpak's Jubilee to close out the month.
If you miss it the first time around, you can catch encores of the show later on October 29, at 11 p.m. in L.A., 2 a.m. in N.Y., and 7 a.m. in London. It will air again on Sunday, October 30, at 9 p.m. in L.A., 12 a.m. in N.Y., and 5 a.m. in London. With an Apple Music subscription, you can listen to FADER World Radio on demand at any time.
Check back here for the full episode track list on Monday.