A night out in Kingston with Jubilee
We link up with the adventurous DJ and producer around the release of her stellar second LP, Call for Location.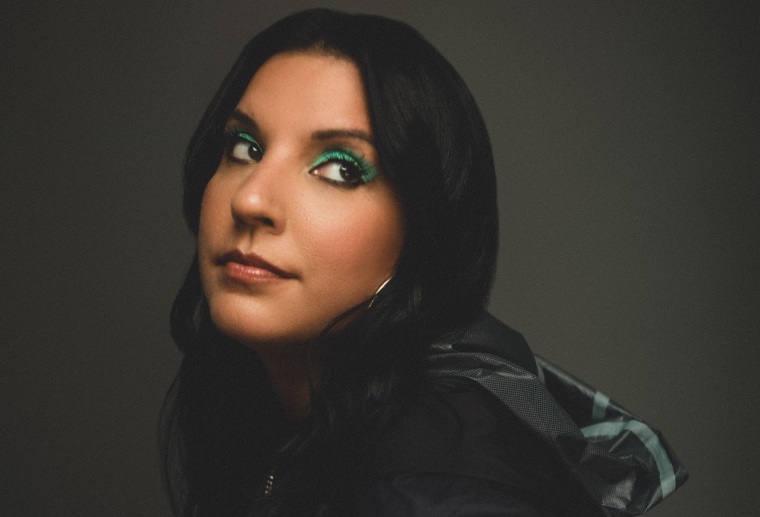 "I always wanna know what the local people are listening to at 4am," says Jess Jubilee, taking a convincing toke on her well-dressed and well-earned pina colada. "Anywhere with a scene with coordinated dances. Bring me there!"
She's come to the right place. We're in uptown Kingston, Jamaica and we're getting ready to go out. Jubilee has had one helluva year: in 2016, she won the Red Bull Culture Clash in London with her Mixpak crew before dropping her debut LP a few months later, which hurled her into a new club-scene echelon that included a BBC Radio 1 residency and DJ gigs everywhere from Boiler Room's first festival to Montreux Jazz. Her sophomore album, Call For Location, finally dropped two nights ago, and after three years of work followed by three hours of sleep, she hopped on a flight to Jamaica for the inaugural Kingston Culture Clash. She has one night to discover a city that has heavily informed her sound before heading out on a tour of Asia.
Jubilee has built a career out of understanding what makes a party. Her sets are crafted for ultimate pop-off, her tunes produced as DJs' secret weapons. So how does she party when she's off the clock and out in one of her many global spiritual homes? Our plan is to head out for a long and rum-fueled sigh of relief, as she celebrates her album being done and out for public consumption.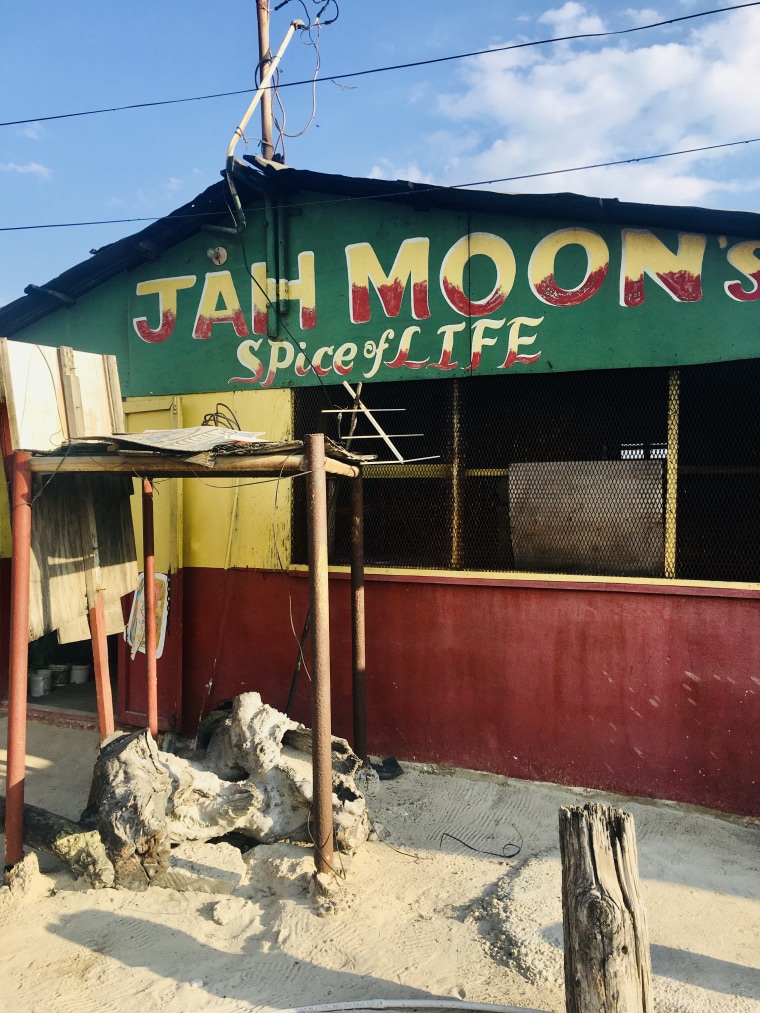 First up, a Kingstonian's favourite Sunday hangout: Helshire. Like a very Jamaican version of the Hamptons, it's a beach spot about half an hour's drive from the centre. Here we feast on fried fish and lobster in one of the many paint-licked shacks that line the shore. As the sun starts to dip behind the bath-warm sea, a soundsystem cranks up on the sand. Jubilee gets all the synchronised dancing her holidaying heart could desire; surrounded by small kids in swimmers and dancehall queens, groups of local lads in hypercolour tracksuits pull off intricate and perfectly honed routines to every track that's popping off in Jamaica right now.
Knowing these scenes is what Jubilee is all about. Since her early rave days growing up in Miami and solo-driving to illegal parties across the state, she's been drawn to what the local kids are listening to. Call For Location is a bass-heavy homage to a truly international hometown; there's guest vocals from UK grime's P Money, dancehall's IQ, and Spanish-speaking New Yorker Maluca. They all manage to sit together in perfect sonic harmony for a fidgety record that's unmistakably Jubilee.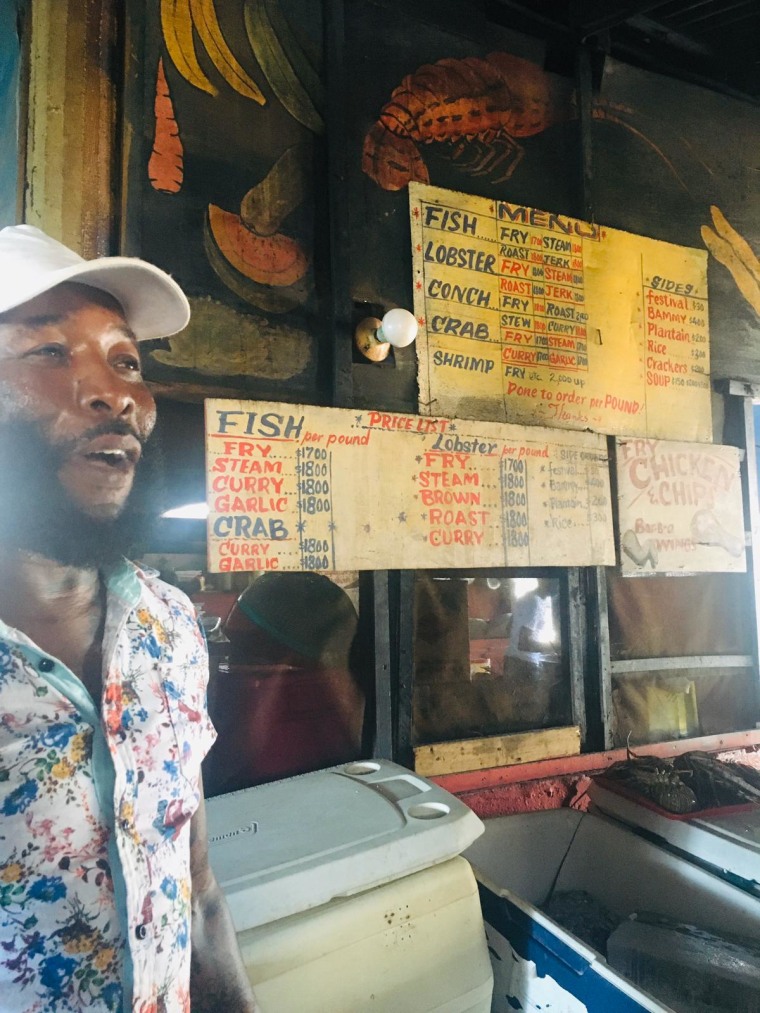 "There's still a ton of regional sounds and underground stuff that needs to pioneered," she says. "You can hear the UK influences on the new album. But I'll always really love American regional club music — Jersey club, Baltimore club, Miami bass". Indeed, Jubilee is the dream date for anybody looking to populate their playlist with niche audio-discoveries; she tells me about a new style of 160-BPM Cumbia coming out of Colombia, a Miami crew "making the wildest remixes and edits".
Jubilee was playing afrobeat, dembow, and reggaeton in her sets years before every DJ on NTS and Balamii — but she refuses to take credit for being there first. "For so long in America, the radio controlled what people were listening to — the same five songs," she says. "Then Spotify comes along, and it's like, 'No shit!" Half of America is Spanish-speaking. Of course that's what people are listening to."
We drive across town, windows down with a roll-deep crew and our driver Johnny. We're on the way to a block party called New Wave, recommended by her in-the-know New York crew. I ask what her therapist would have to say about the fact that she launched her album and then swiftly left the country. "I don't have a therapist right now, because my last one didn't know who Beyoncé was," she laughs before admitting that I might be onto something. "Let's be real, I'd be doing a lot of refreshing".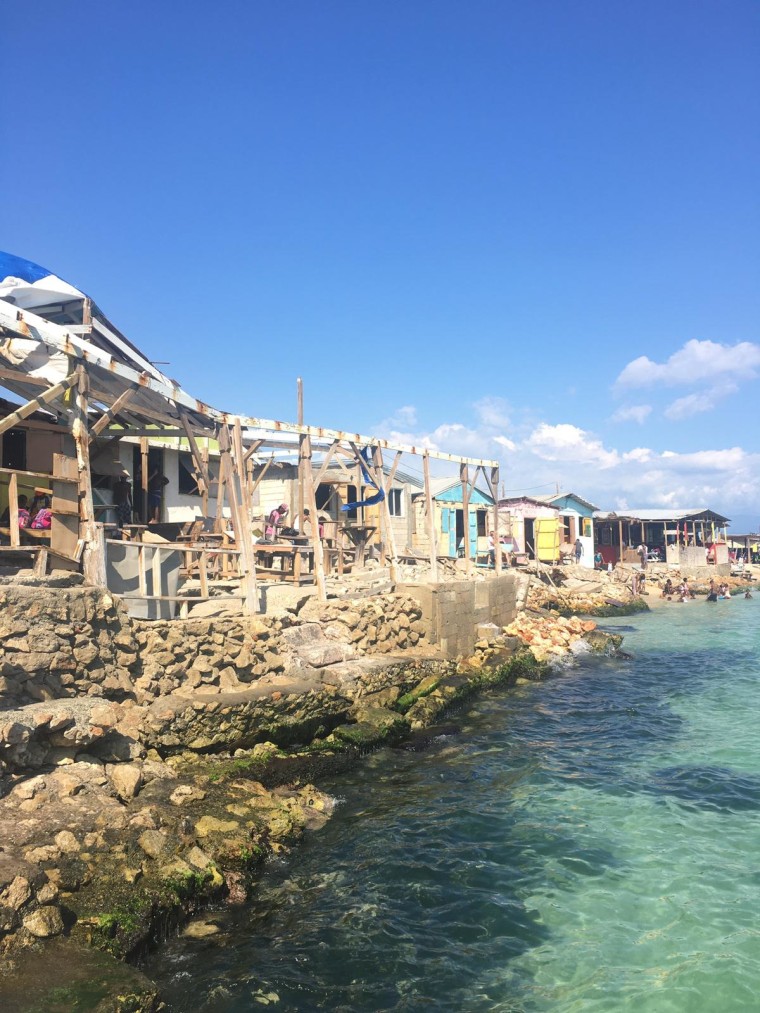 But the bottom line is that she's been in this game long enough to be way past caring what the men in suits think. "I hope people like it, but I'm so over talking about stats and industry stuff. Can't I just make a cool song without worrying about what Apple playlist it's on?"
Anyway, her launch party was a riot and an unequivocal success. "We did it in this old skating rink called Crazy Legs. My dream was to have Egyptian Lover play. And he did it!" Not only did he play the party, but he also heard her whole album and shouted it out on Instagram afterwards. "He liked it, and that's enough for me".
At New Wave, Kingston's 2.0 reggae artists — the likes of Lila Ike and Sevana — play on a palm-fringed stage. Protoje mills around in his signature leather Rasta hat and we chat to Federation Sound's Max Glazer who was a judge at last night's clash, while Boasty gets the youth crowd bouncing. There are food stalls and an art show; this is where the airy uptown crowd comes to play.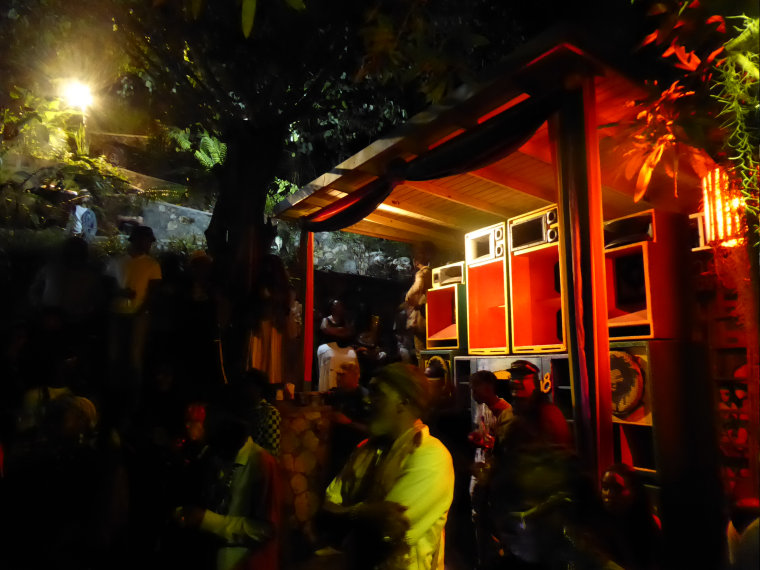 Sinking rum and Tings in the balmy heat, I can't help but think that Jubilee has the dream existence. But for every trip like this one, there are plenty of lonely ones. "I'm not 25 anymore. I can't sleep on couches and be in debt," she says. "I don't wanna drink with a bunch of men who I don't know but who know what hotel I'm staying at".
A couple of months ago Jubilee was playing at a festival in Melbourne when a friend of one of the other artists elbowed onto the stage to whisper a pearl of wisdom into her ear: "You should play Burna Boy". Jubilee's post-show righteous anger on social media was a joy that went viral, the incident acting as neat universal code for mansplain. I've been itching to ask her about it, and she doesn't disappoint. "You're not teaching me anything, dude," she screams. "I was probably playing Burna Boy before you even knew who he was".
Jubilee explains that being a female in the industry can get tiresome. Not necessarily wanting to party with the promoter can have an effect on bookings; plus, "men always do this thing where they touch you right here when they wanna tell you what you're doing wrong," she says, touching her lower hip. But there's no way she's stopping — especially as things are just getting interesting. "Three years ago, if you played reggaeton at a club, the owner would be like, 'Never come back here ever again'," she laughs. "If you don't play reggaeton in a club now, you don't have a job."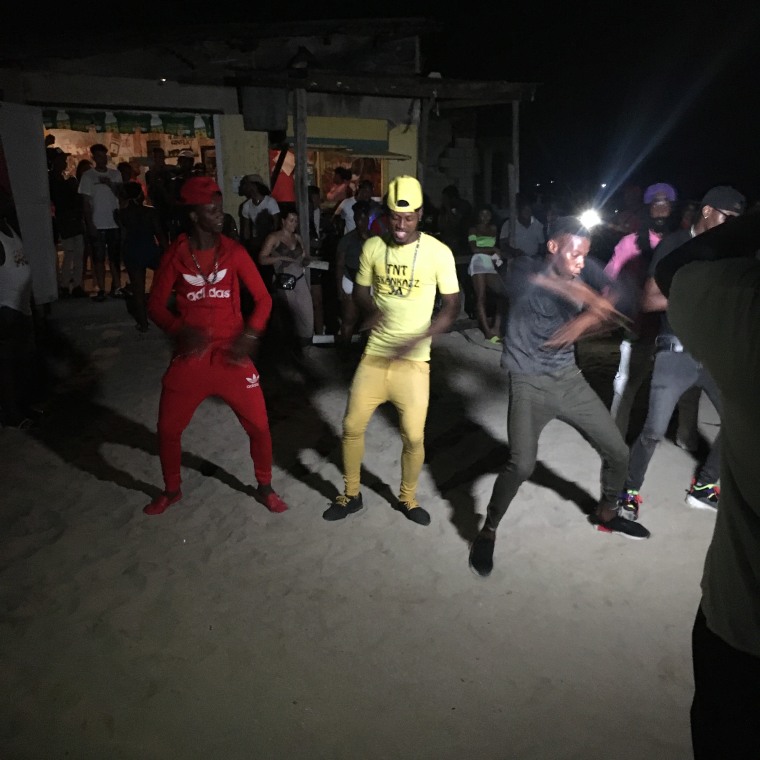 We head into the jungle of Kingston's Blue Mountains; on the way up, Johnny plays us a mixtape by local DJ Kenny. It's full of airhorns and adlibs, Johnny bumps the wheels to the beat, and we're giddy with joy. We're heading for roots reggae mecca, the weekly Dub Club. It's owner/founder Gabre Selassie's birthday so the place is roadblocked, as Koffee darts through the crowd and the air is thick with ganja. The contact high compliments the twinkly views of Kingston by night, as heavy dub rumbles the foundations.
The whole night is a masterclass in going out. "I want people to want to go out after listening to this album," says Jubilee, tucking into jerk scoobie snacks as we head home. "I've been touring for eight or nine years now and the crowds keep getting cuter. I just think that the kids are doing a very good job right now." She may not be a kid herself anymore, but she certainly knows how to soundtrack their nights out. "I just want dance music to stay alive."