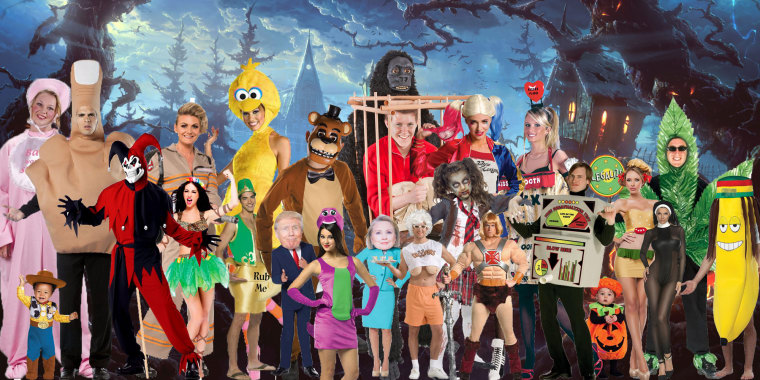 Patrick Clark and Polly Mosendz, Bloomberg
When Halloween season comes around, costume and decoration stores pop-up all over the place. Beginning in 1983 with Joe Marver's first Spirit Halloween pop-up, this is the story of how the Halloween store became ubiquitous — and started raking in cash.
Jordan Darville, The FADER
You should probably know about Eric Andre's mad genius by now — now in its fourth season on Adult Swim, The Eric Andre Show is incredible. Darville spoke with Andre, who said things such as, "This is a new day, a new generation. It's the 21st century. We should look towards the future. I want to prove to America that black people are the most diverse, creative group of people and we can express any way we want."
Michelle Hamilton, Runners World
Over a nine-day period this summer, three women were murdered while jogging in broad daylight. "Nothing about the victims' final miles should have been out of the ordinary," Hamilton wrote, "All three headed out in broad daylight. All three were on routes they'd traveled safely in the past...That such ordinary circumstances led to such unfathomable tragedy made these stories especially heartbreaking." This article comes with chilling statistics, like the fact that 30% of women have been followed while running.
Bryan Washington, The FADER
"Black death and black joy aren't mutually exclusive," wrote Washington in this moving personal essay. "They're cousins in the neighborhood of feeling, harbors on the opposite side of the shore. And, for a while, I thought that expulsion of grief was exclusive, as if anyone had a monopoly on the most visceral of human experiences, but in the same way that every loss is an individual burden, there's also something collective in it, a moment to experience being part of the whole."
Jason Tabrys, Uproxx
An eight-part oral history of how VH1's Pop-Up Videos came to be, and why, according to its creators Woody Thompson and Tad Low.
Sterling HolyWhiteMountain, ESPN
2016 has been a significant year for indigenous peoples' rights. "Right now, while the Cleveland Indians have a chance to win their first World Series since 1948, the most significant American Indian protest of the last 40 years is taking place just north of the Standing Rock Reservation in North Dakota," HolyWhiteMountain wrote, in this smart, insightful personal take on the Indians's controversial mascot.
Scott Solomon, Nautilus
NASA is trying to get humans to Mars in 30 years. Elon Musk says 10. Whenever it happens, the plan is to set up shop on the red planet, to become a "multi-planet" civilization. Sounds cool. What's even cooler (and crazier) is that when the first generation of Mars-based humans comes, they'll be Martians — an alternate on the human species, because of the drastic difference in gravity, the radiation, and the lack of organic life. 👽