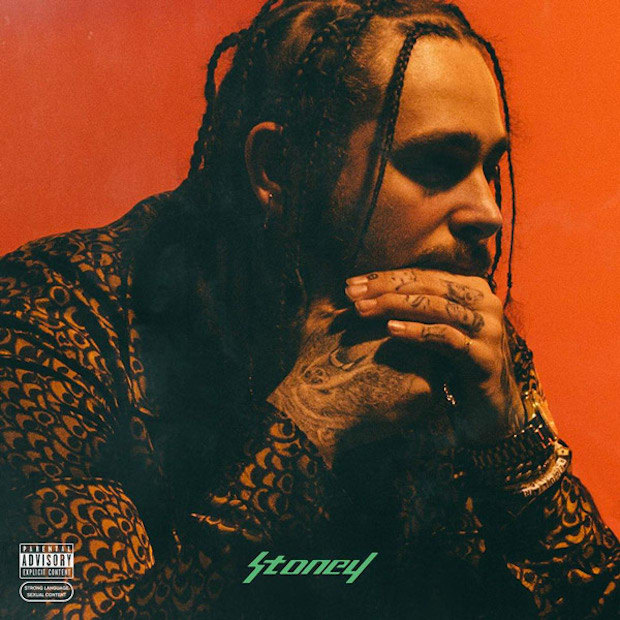 Post Malone's new album Stoney will be released on December 9. The cover, shot by Nabil, can be seen above. The much delayed album will feature guest appearances from Justin Bieber, Kehlani, and Quavo of Migos. It's also feature previous singles "White Iverson" and "Go Flex."
Stream "Congratulations" featuring Quavo below. The deluxe edition of Stoney includes a 2 Chainz collab.
Check out the deluxe edition tracklist below:
1. "Broken Whiskey Glass"
2. "Big Lie"
3. "Deja Vu" [f. Justin Bieber]
4. "No Option"
5. "Cold"
6. "White Iverson"
7 .I" Fall Apart"
8. "Patient"
9. "Go Flex"
10. "Feel" [f. Kehlani]
11. "Too Young"
12. "Congratulations" [f. Quavo]
13. "Up There"
14. "Yours Truly, Austin Post"
15." Leave"
16 ."Hit This Hard"
17. "Money Made Me Do It" [f. 2 Chainz]
18 ."Feeling Whitney"