In Conversation With The Women Of U.K. Garage
Ms. Dynamite, Lisa Maffia, and the voices of "Movin' Too Fast" and "Flowers" reminisce on the genre that defined a generation.
Dance music has a memory problem. To be specific, it has a blind spot when it comes to remembering the contributions of women, people of color, and the LGBTQ community to its history. Too often, women pioneers in electronic genres are overlooked in retrospect; women vocalists, even more so, are sidelined for their crucial role in making tracks that generate heat at 3 a.m.
Take U.K. garage: the biggest UKG hits of the late '90s and early '00s consisted of more than skippy 2-step rhythms and elastic basslines. While the beats unified clubbers wearing Moschino belts and hoop earrings, it was the vocals of earworm tracks like Sweet Female Attitude's "Flowers" that put garage on mainstream radio and onto the singles chart. Many of the tunes that still get regular rotation today have soul that comes from their R&B song structures, and the rapid-fire style of MCing derived from dancehall. More often than not, the voices on these songs belong to women.
For this piece, The FADER spoke to seven prominent women voices of the U.K. garage era about their memories of that time and how it impacted their lives, nearly two decades on. Some, like Ms. Dynamite and Lisa Maffia, started out MCing with large crews, on pirate radio or on their housing estate. Others, like singers Shola Ama and Kele Le Roc, had their pop tunes remixed into garage beats, and went on to cross over into the underground club scene. Read their stories below.
Lisa Maffia, So Solid Crew, MC/Singer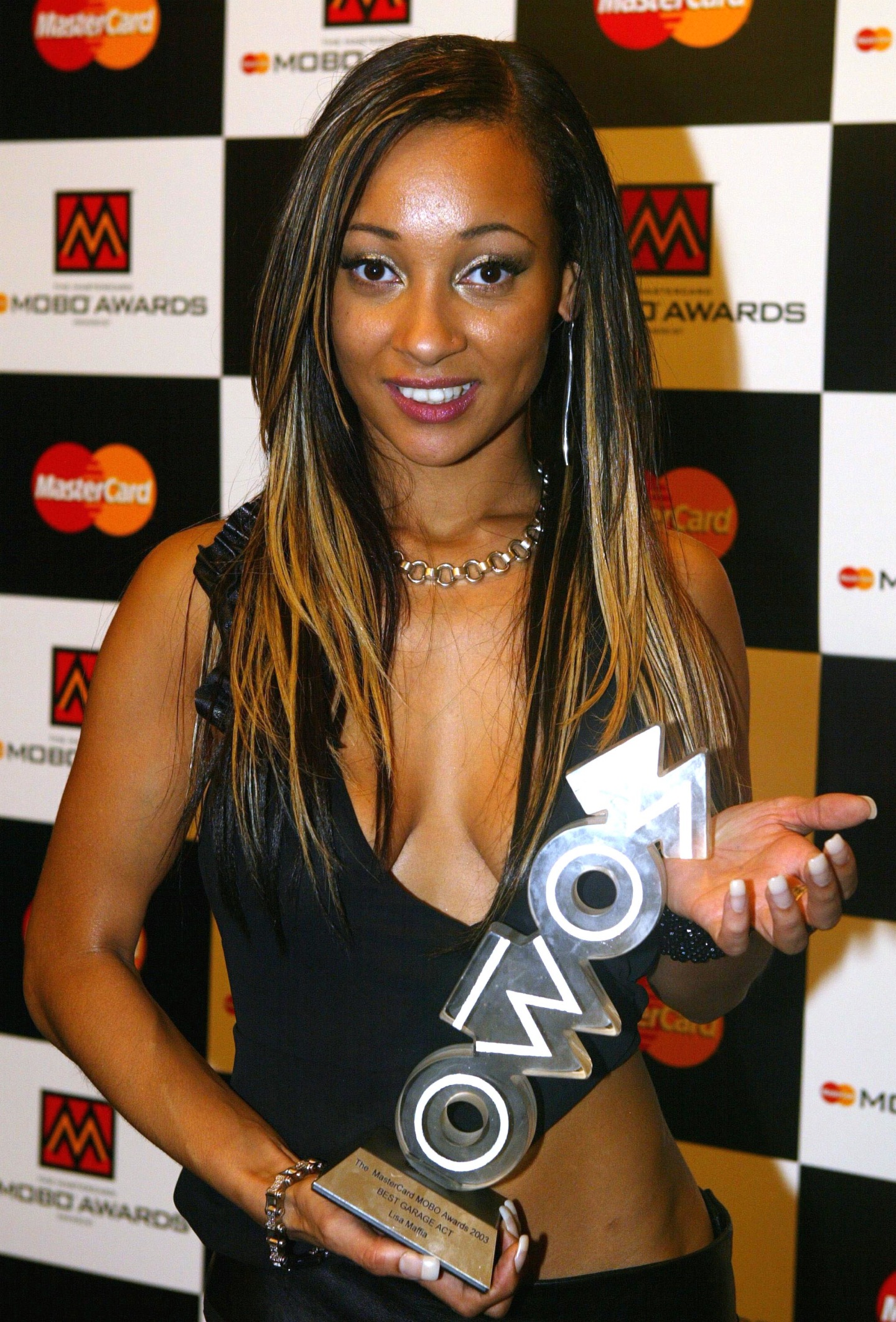 Signature UKG classic: So Solid Crew, "21 Seconds"
Lisa Maffia is best known for writing arguably garage's most universally memorable verse, on the 2001 number one single "21 Seconds." As the only woman member of the 20-strong UKG crossover act So Solid Crew, she announced I got 21 seconds to say what I gotta say. "It was So Solid that put [garage] onto commercial radio and made it a name to be reckoned with within the U.K. music scene," Maffia told The FADER, on the phone from her London home. Maffia initially made friends with the founding members — Megaman, G-Man, Face, Skat D — on her housing estate at the age of 13, and she felt at home with them. "I was surrounded by guys that really respected me and treated me equally. That's what I loved about working with So Solid — as hard as they seemed, they were very conscious guys."
While the men in the group were demonized by the U.K. media for "glorifying gun culture," Maffia was by turns either sexualized or expected to morally defend her crew members. She also had to contend with her fair share of sexist rumors. "It did used to get to me when an interviewer would be like, 'We heard you have a baby with this [crew member]," she remembered. "Or, 'Is [fellow MC] Romeo your brother or are you sleeping with him?'"
This year, Maffia appeared as part of the UKG Allstars team at Red Bull Culture Clash. What does she make of the garage revival? "It's like it never left for me. The shows are getting bigger, but it never really stopped for me and a few other members [of So Solid]. We've been in the industry for 17 years."
Kele Le Roc, Singer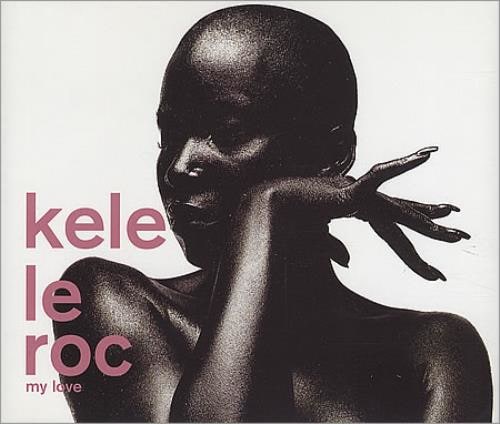 Signature UKG classic: Sticky f. Kele Le Roc, "Things We Do For Love"
R&B singer Kele Le Roc became a presence in the garage scene after she begged her label, Polydor, to release UKG remixes of her singles in the late '90s. In its 2-step form, her silky 1999 song "My Love" became even more widely known than its original. To Le Roc, a step toward garage felt natural: ever since she'd heard a garage rework of Jodeci's "Freek'N You" blasting outside her grandpa's store in east London, she had been transfixed. In a telephone conversation, she remembered her earliest nights out at London's UKG hot spots Gas Club and Colosseum, back when there was no door fee, smoking was allowed indoors, and ravers were given free lollipops.
Now 39, Le Roc explained being frustrated at the time that her label and the press wanted to package her in a certain way. "I was very restricted in many ways, like how I dressed, how I did my hair, how my makeup was," she recalled. "Now everyone's funky and trendy, but I always had that edge, before that was kind of socially accepted." Whether it was her image or her sound, Le Roc didn't want to be put in a box. "I had a few people [in the media] say negative things about me, like, 'One minute you're singing this, then you're singing that, why don't you make up your mind what type of artist you are?' But just because you feel that I should be pigeonholed, that's your limitation, not mine."
Since leaving her label, Le Roc has independently worked with multiple producers and genres, including singing the infectious top line over the gooey, elasticated bass of UKG producer Sticky's 2011 track "Things We Do For Love." Today, she's preparing to release a soulful new live album titled Le Roc Music, but she's also been working with Sticky and house producer Roger Sanchez on more potential dancefloor collaborations.
Ms. Dynamite, MC/Singer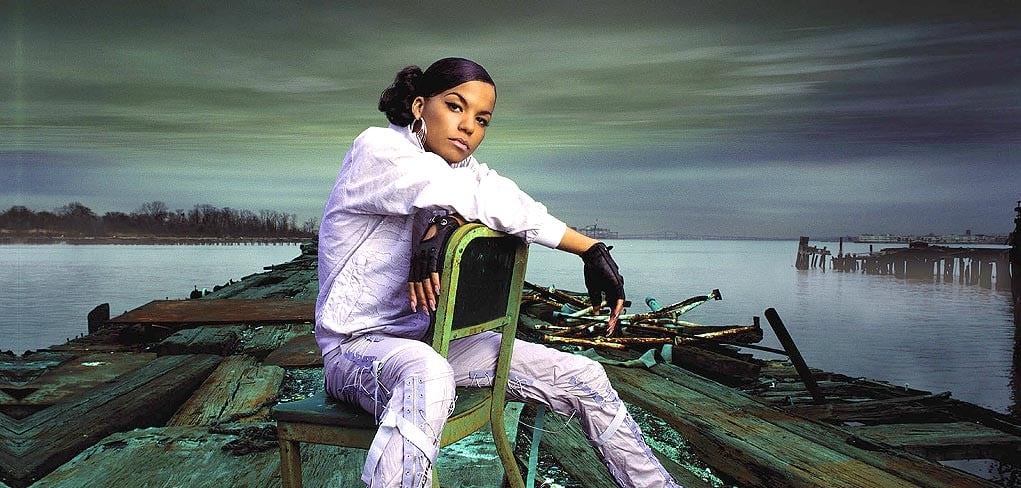 Signature UKG classic: Sticky f. Ms. Dynamite, "Booo!"
Most know Ms. Dynamite as the MC and singer who won the Mercury Prize in 2002 for her debut album, A Little Deeper, which paired old-school hip-hop beats with frank, conscious bars. But Niomi McLean-Daley first jumped on the mic over garage beats, for a "total joke" at a friend's party when she was 17. Weeks later, she found herself MCing quite seriously on pirate radio. "Even at that age, my [lyrics] were quite socially conscious," she says. "I'd write about safe sex, and self-respect for women." Radio sets came easily, but going shoulder to shoulder at clashes with other MCs was intimidating. "[MC Ms. Creation and me] were standing shoulder to shoulder with over 25 men. As girls, no one was gonna give us the mic — but something in me made me push to the front, grab the mic, and just start MCing."
Having had what she describes as a "really rocky childhood," McLean-Daley found some shelter in the pirate radio scene, where she sensed that many others felt the same as her. "We could all tell we all came from pretty shitty backgrounds. We'd all been written off to some degree by some area of society; we all, to some extent, had been told we weren't gonna amount to much. And actually we went [to radio] and we just all inspired one another. It was like therapy."
As McLean's local fame grew, she was introduced to garage producer Sticky by Sarah Lockhart, station manager of Rinse FM. McLean-Daley and Sticky bonded over a love of dancehall, resulting in their ragga-garage collaboration "Booo!" As that track gained traction in the clubs, so did Ms. Dynamite's career. When she was preparing to release her debut on Polydor, she found that the assertiveness she gained from clashing was what helped her find confidence. "I was so insecure," she remembered. "But I played it off very well, [by] being boisterous, like I'd seen men do. They're all blatantly insecure, but they talk a good talk, they play a good game. That's what I had learned."
Leanne Brown, Sweet Female Attitude, Singer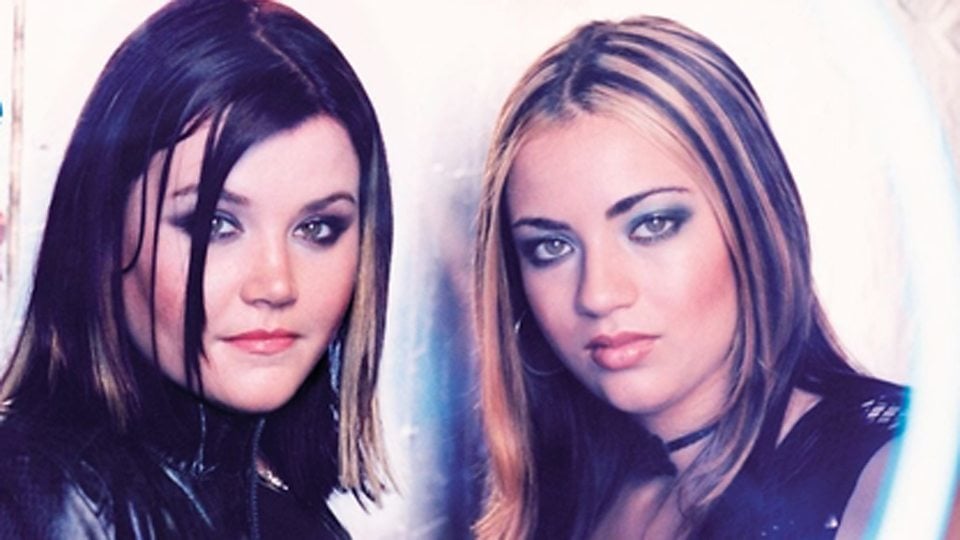 Signature UKG classic: Sweet Female Attitude, "Flowers" (Sunship radio edit)
Leanne Brown was a journalism student covering auditions for a girl group at a music management company when one of her friends secretly put her name on sign-up sheet in the mid-'90s. After auditioning, she was invited to join Sweet Female Attitude. With fellow singer Catherine Cassidy, she recorded an R&B-leaning ballad titled "Flowers" in 1999. The single was snapped up by London label Reverb XL, who commissioned a remix from a rising producer called Sunship, and sent 300 white label copies of the rework to London clubs.
That's when things got surreal. At that point, Brown was working in an unemployment benefits office, and Cassidy was working behind a bar, when an agent invited them to London to perform the song to around 2,000 people. "Everybody started to sing along," Brown remembered, speaking via Skype from her home in Manchester, northern England. "Cath and I were surprised. We didn't even know anybody had heard it. On Monday morning, we went back to our jobs." By April 2000, the UKG remix of "Flowers" was number two on the U.K. charts. Sweet Female Attitude highlighted a hunger for a new kind of energy in the garage scene. "We often came on stage after a really dark, bass-y song that's very masculine," Brown explained. "We'd come on with this fluffy girly song, and the guys would go for it as much as the girls."
The duo were poised to build on their success, but "Flowers" was their only hit. Brown felt that they were mishandled. "We were marketed as 'real-sized girls,' because at the time in the '90s, it wasn't the thing to have any girl over a size eight [U.S. size four] in front of the camera. There was a lot of pressure, initially, to slim down." Today, after working as a music teacher for 13 years, Brown is back on the gig circuit, and has been in the studio with garage and bass producers like DJ Q and Majestic. "The funny thing is when I do gigs now, the people who are singing the song back to me probably weren't more than two years of age when it came out the first time around."
Romina Johnson, Singer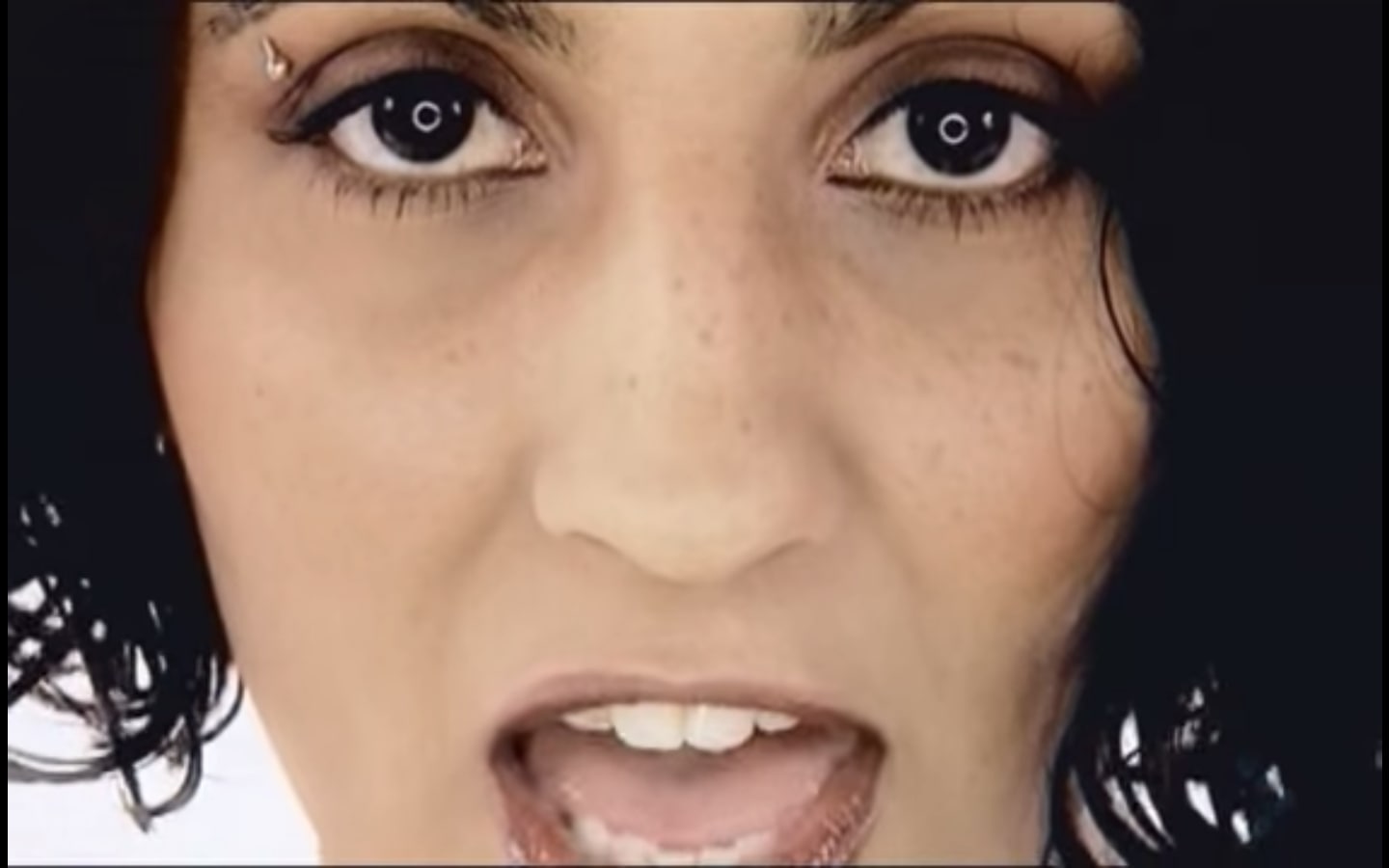 Signature UKG classic: Artful Dodger and Romina Johnson, "Movin' Too Fast"
Artful Dodger's 2000 hit "Movin' Too Fast" was born in 1996 as a Romina Johnson song. The Italian singer wrote the melody — her uncle wrote the lyrics — and recorded the song, with its kicked-back funk bassline, four years before it blew up. In 1998, it appeared on her debut album, Simply Passion. The following year, she left Rome to pursue music in London. When she was looking for remixers in the U.K., she was connected with the emerging garage duo Artful Dodger by a mutual friend at a central London record store named Wild Pitch. Their 2-step rework of "Movin' Too Fast" went on to reach number two in the singles chart, becoming their second U.K. hit (following the Craig David-featuring 1999 song "Re-Rewind").
"I wasn't into [the remix] at first," Johnson remembered on the phone. But once its success began accelerating, and she found herself traveling around the U.K. to perform the song in clubs at 2 a.m., she grew to love it. "It opened up doors for me: I broke through the international market," she reflects. "It was really hard to break through with a [song] in English." She remembers being labeled the "queen of garage," but today she thinks that label had its drawbacks. "Sometimes for artists, it's a bit restraining to be represented by only one track." Not being a garage artist per se, Johnson has since released three albums of her own material — rooted in soul, funk, and R&B — and is working on a fourth. For the upcoming record, she emphasizes that she is writing, producing, and playing piano on every song herself. "I'm kind of starting from scratch."
Terri Walker, Singer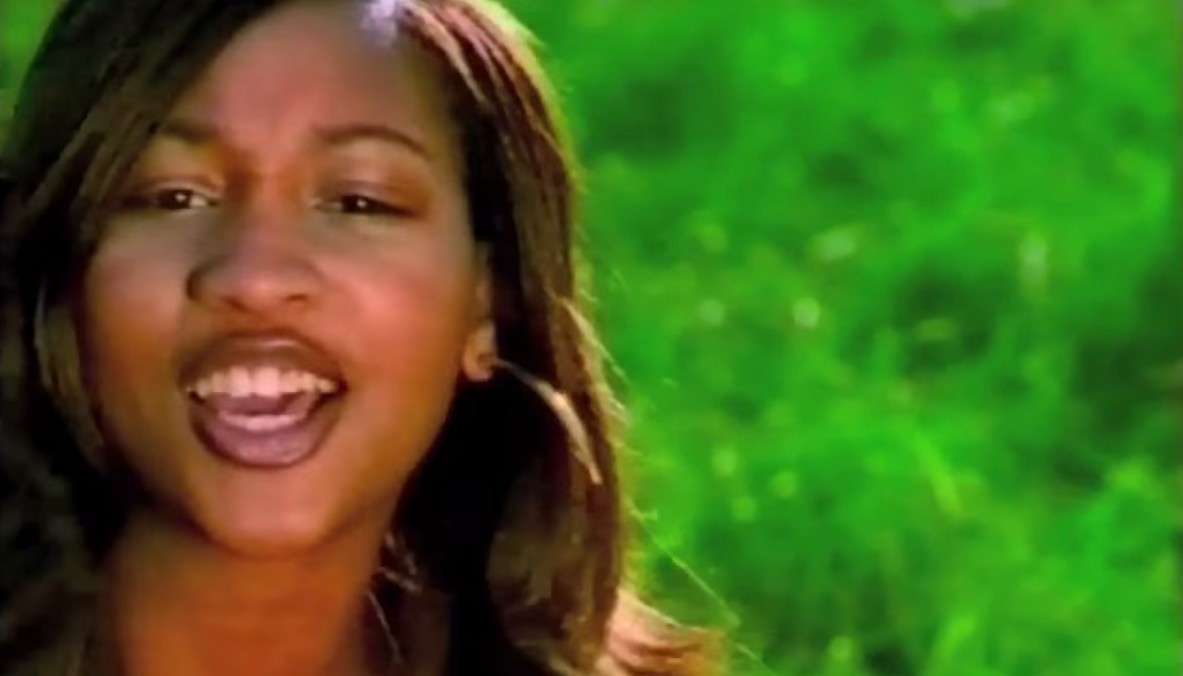 Signature UKG classic: Shanks and Bigfoot f. Terri Walker, "Sing-A-Long"
Now 37, Terri Walker was an 18-year-old graduate of London's prestigious Italia Conti Academy of Theatre Arts when her management suggested working with garage producers like 187 Lockdown, for whom she recorded a cover of R&B group After 7's "Can't Stop." "[U.K. garage] was the thing to be involved with at the time," she told The FADER over email. Soon afterwards, she was sought out by production duo Shanks & Bigfoot, who were riding high on the success of their playful pop-garage hit single "Sweet Like Chocolate" with vocalist Sharon Woolf. They recruited Walker to provide vocals for their live shows, and on the majority of their debut album. The biggest Shanks & Bigfoot hit sung by Walker was "Sing-A-Long," a bright summer tune full of life-giving ad-libs that hit number 12 on the U.K. chart in 2000.
From this platform, Walker has gone on to have her own career as a soul and R&B artist — releasing her fourth solo album Entitled in March 2015 — but garage will always have a special place in her heart. "It just made you wanna dance instantly," Walker explained. "The music makes you feel good. It's pure nostalgia, taking people back to a time where nothing else mattered except enjoying yourself. [The revival] can only be a good thing."
Shola Ama, Singer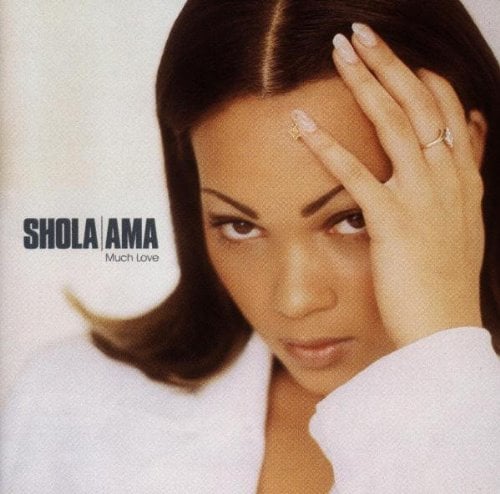 Signature UKG classic: Shola Ama, "Imagine" (Asylum remix)
Shola Ama began her career firmly in the realm of R&B, and was remixed into a UKG icon along the way. Perhaps her biggest known hit in the U.K. is her 1997 cover of Randy Crawford's low-slung ballad "You Might Need Somebody." In 1999, her crystalline voice floated into the garage scene, when "Imagine" and "Run To Me," two seductive tracks from her second album In Return, were remixed into UKG anthems.
Ama, now 37, was always a garage fan. "That was the music we went out to when we were 18, 19," she remembered, speaking via phone. "[At] club nights now, you kind of have a mix [of genres], but [at] those nights it was pure garage. It was amazing." After the remixes, Ama began writing to 2-step beats, most notably on "Feels So Good," her 2001 collaboration with Ms. Dynamite and garage producers The B-15 Project. You can currently hear Ama revisiting her love for the genre on London producer JKAY's 2-step single "Danger." What does she make of the garage revival in 2016? "Classics will always be classics, so they transcend through the years."