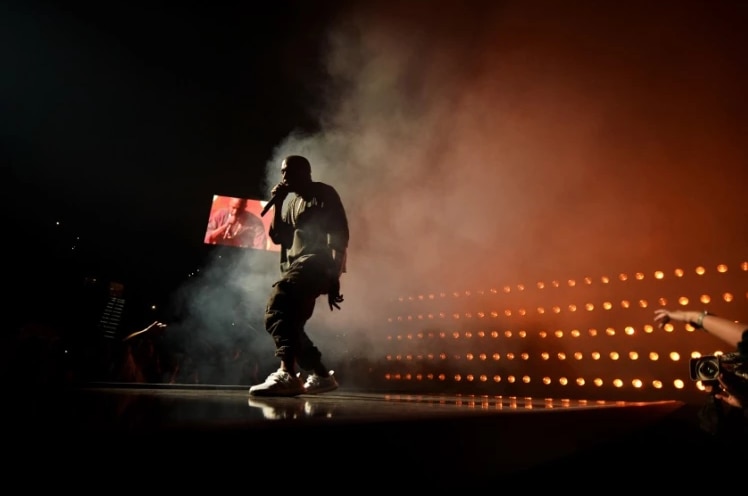 On Thursday night, Kanye West abruptly ended his sixth performance at The Forum in L.A., complaining that he'd lost his voice and couldn't continue. "My voice is so hoarse, I can't finish the show," West told concert attendees. "I promise I'll do better next time."
Fans were, of course, frustrated that the rapper only made it about halfway through the show and some took to social media to complain. At the time of the incident, ticketing platform Ticketmaster said West didn't have the authority to promise refunds, but it appears that the company is doing just that. According to Pigeons & Planes, some concertgoers are tweeting that they've been issued full refunds by Ticketmaster.
S/O to @Ticketmaster for fully refunding us for the show Kanye ended abruptly #SaintPabloTour

— Andrea Bueno (@andreabueno91) November 5, 2016
bitch I just woke up from a nap and ticketmaster refunded me I SAW KANYE FOR FREE

— spooky baby ☕ (@coffeeshoplarry) November 5, 2016
At press time, it was unclear whether Ticketmaster was issuing refunds to every single concertgoer. We'll update this story should the company release a statement to that effect.