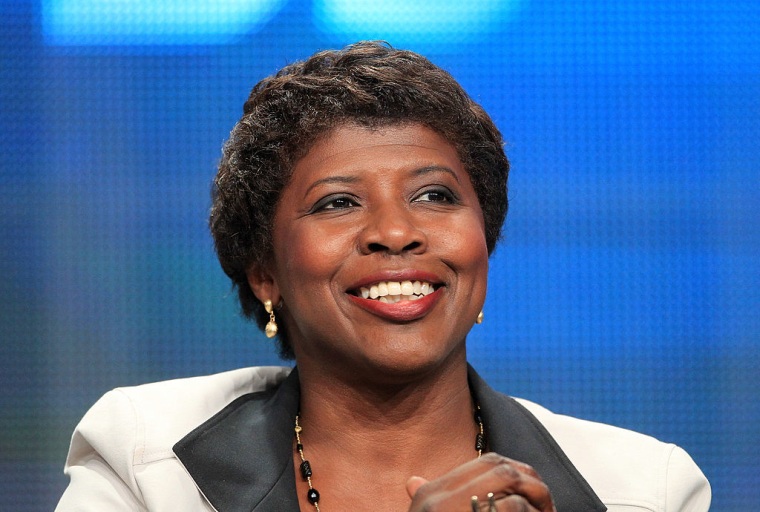 Veteran newscaster and political reporter Gwen Ifill has died after a battle with cancer. She was 61. In a statement on Monday, PBS said that Ifill passed away "surrounded by family and friends."
"Gwen was one of America's leading lights in journalism and a fundamental reason public media is considered a trusted window on the world by audiences across the nation," said Paula Kerger, president & CEO of PBS. "She often said that her job was to bring light rather than heat to issues of importance to our society."
Ifill began her journalism career with the Baltimore Evening Sun and the Boston Herald American. After going on to work as a national political correspondent for The Washington Post and the White House correspondent for The New York Times, Ifill joined PBS in 1999 to host Washington Week. In 2013, she became the co-host of the PBS NewsHour. She covered seven presidential campaigns and served as moderator for the 2004 and 2008 vice presidential debates.
In a 2013 interview with The New York Times, after being named for the position, Ifill spoke about the broader significance of her appointment. "When I was a little girl watching programs like this — because that's the kind of nerdy family we were — I would look up and not see anyone who looked like me in any way. No women. No people of color," she said. "I'm very keen about the fact that a little girl now, watching the news, when they see me and Judy [Woodruff] sitting side by side, it will occur to them that that's perfectly normal — that it won't seem like any big breakthrough at all."