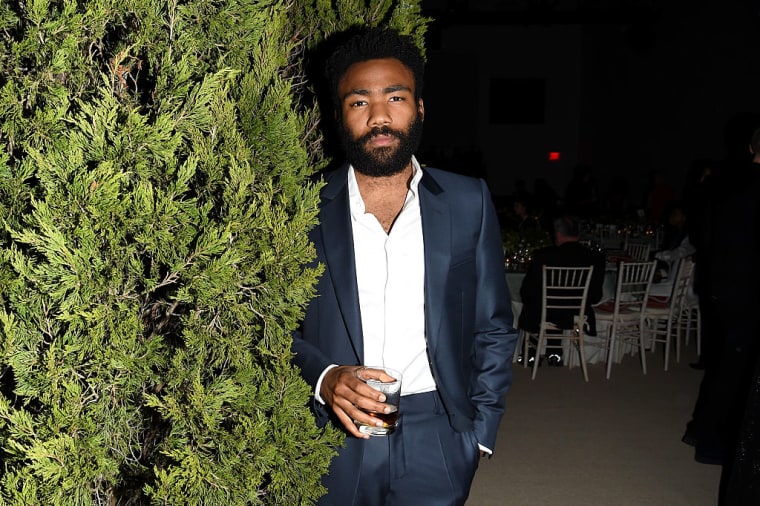 Donald Glover spoke to Billboard in a new profile published today that digs deep into the creative process behind Atlanta and his forthcoming album as Childish Gambino, Awaken My Love! The article also finds Glover reflecting on Pharos, his surreal, afrofuturist inspired desert festival held in September of this year.
In speaking on Awaken, Glover got a chance to speak on the influence—made clear on lead single "Me and Your Mama" and the album's Maggot Brain-echoing artwork—of George Clinton and Parliament Funkadelic.
"I remember listening to songs my dad would play — albums by the Isleys or Funkadelic — and not understanding the feeling I was feeling," Glover says. "I remember hearing a Funkadelic scream and being like, 'Wow, that's sexual and it's scary.' Not having a name for that, though; just having a feeling. That's what made it great."
He also noted a parallel between today and the turbulent political climate of the '70s: "How do you start a global revolution, really? Is that possible with the systems we've set up? There's something about that '70s black music that felt like they were trying to start a revolution."
Later on, the piece shifts its focus to Atlanta, with Glover speaking on how the show's darker, "off-kilter" tone is informed by the black experience. As he tells Billboard, the show tries to capture the fact that being black is often defined by a "mind-fucking sense of the unknown." There are also some fun anecdotes from the writer's room, which turns out to be the back yard at Glover's house.
Read the full profile from Billboard here. Glover also dropped off "Redbone", the second single from Awaken My Love!, earlier today.