The FADER Weekend Reading List
Populist demagogues, surviving disaster, un-shattered ceilings, and more.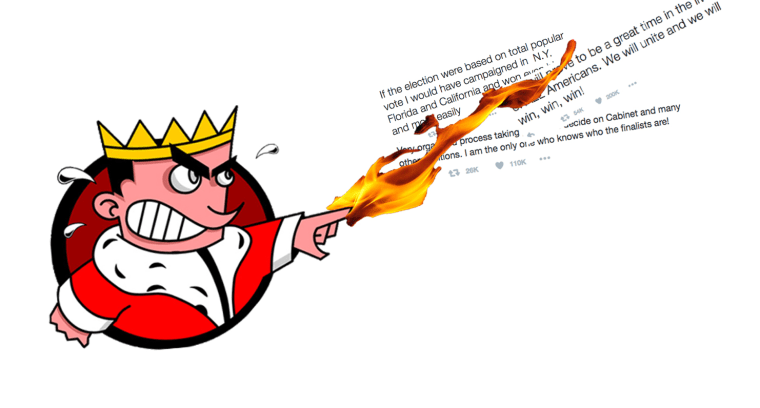 Adrian Chen, The New Yorker
Americans could stand to learn from the President of the Philippines, Rodrigo Duterte. During his campaign, Duterte engaged in the same kind of bombastic, xenophobic rhetoric as Trump, used similar social media tactics, was elected, and wound up killing thousands in his version of the War on Drugs. Read and weep, literally.
More on nationalism and demagoguery: The Incendiary Appeal of Demagoguery in Our Time [NYT], Trump's Victory Speaks To A Crumbling Liberal World Order [ROAR], For Le Pen, The Impossible Now Seems Possible [NYT].
Rebecca Solnit, Lit Hub
In 2010, author, historian, and activist Rebecca Solnit wrote a book called A Paradise Built in Hell, about the unity that appears in communities after a disaster. A glimpse of light in a dark time.
"...The point is not to welcome disasters; they do not create these wonders, but they are one avenue through which the gifts arrive. The point is that disasters provide an extraordinary window into social desire and possibility, and what is seen there matters elsewhere, in ordinary times, and in other extraordinary times. The desires and possibilities awakened are so powerful they shine even from wreckage, carnage and ashes."
WIRED
Especially now, as we prepare for the probable unraveling of our civil rights, we can't forget the violence against black and brown bodies that is rampant in America. WIRED compiled an oral history of those terrible three days in July 2016 when Alton Sterlin, Philando Castille, and five Dallas police officers were killed. Do not forget.
Rebecca Traister, New York
"I know that we still have not shattered that highest and hardest glass ceiling," said Hillary Clinton in her concession speech. "But someday someone will." Many thought women had coalesced, that the feminist movement would finally reach one of its goals. Clinton's loss broke a lot of hearts. Traister's piece is the story of that disappointment.
Jason Parham, The FADER
"In these uncertain times," wrote Parham, A Tribe Called Quest's We got it from Here, Thank You 4 Your Service "is a reminder of just how important it is to believe in the people around you." Here's why we need it now.
Ryan Gallagher, Henrik Moltke, The Intercept
The NSA has a hub in New York in the form of a skyscraper. It was built to safeguard powerful computers, cables, and switchboards. Construction on the tower began in 1969, its codename is TITANPOINTE, and this article — with help from former AT&T employees — proves it's been used as a surveillance site.