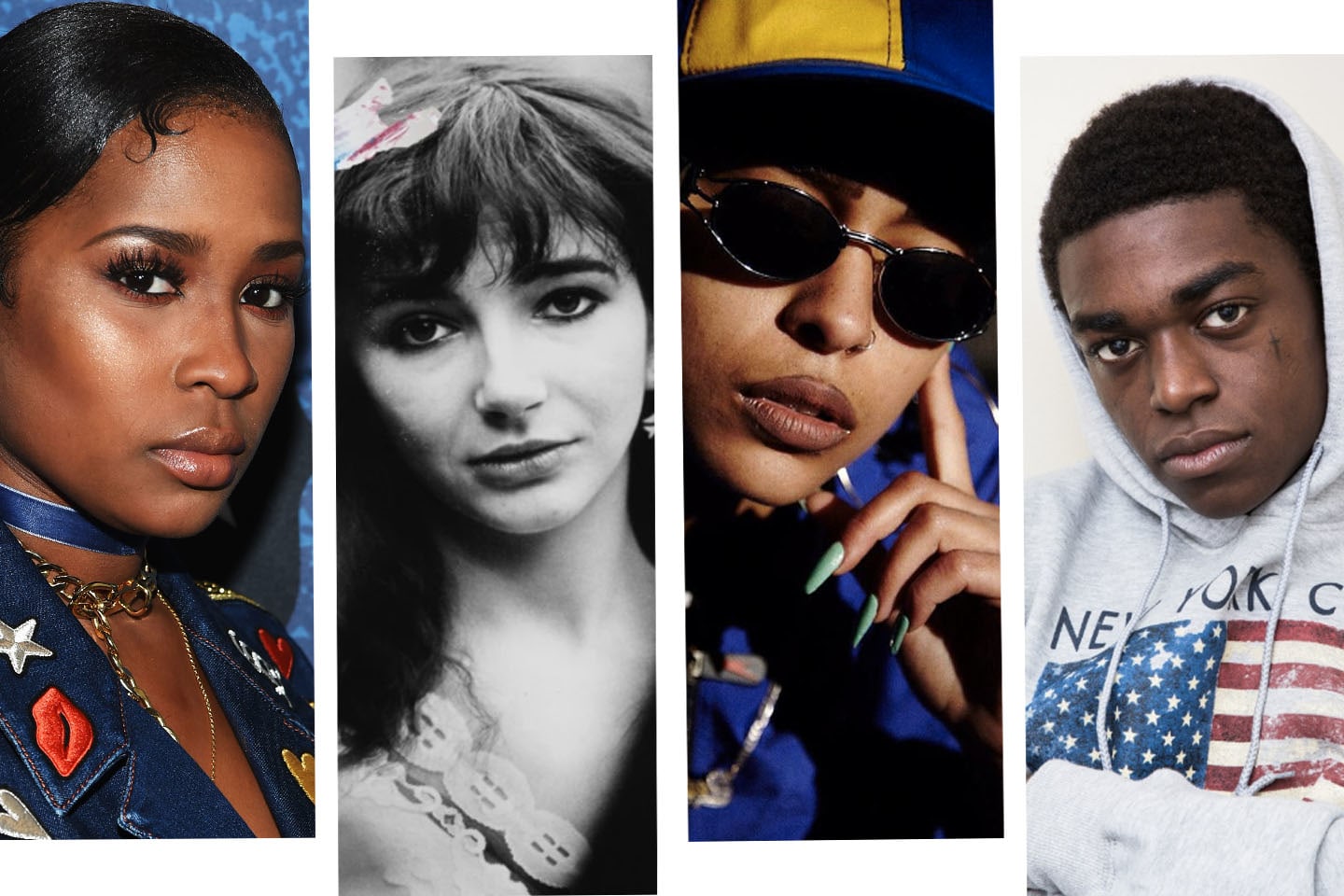 1. A-Trak and Lex Luger co-produced Princess Nokia's hard-as-hell "Kitana," which just got a sunny video set on a basketball court in her hood.
2. "4th Quarter" is off of Kodak Black's 2013 mixtape Project Baby, but Dollaz N Dealz Entertainment shared its video this week, so it's fresh on our brains.
3. Sixteen-year-old Noah Cyrus, who's got pipes on par with her older sister Miley's, dropped a song called "Make Me Cry," a strange little earworm that might actually make you shed tears for real.
4. Bromance Records's Myd and YSL Crew's Lil Patt and Twice teamed up for "No Bullshit," a glowing, Thug-influenced track from a forthcoming collaborative tape between the two labels.
5. Kate Bush is releasing a new live album this Friday. For the occasion, she made a video for her eerie and transcendent "And Dream Of Sheep," from 1985's still-perfect Hounds Of Love.
6. DeJ Loaf remixed Beanie Siegel's 2004 "In The Air" and turned it into a moving story about reckoning success with a violent past, crooning over nostalgic beats.
7. "UNO" by Rex Orange County is a bright-sounding track on which the London rapper explores anxiety and happiness. "I wanna live my life with no stress, love life and feel blessed," he says. Same, Rex.
8. Teklife's DJ Taye has a new one, "Burnin Ya Boa," a hypnotic and soothing track with layers of repetitive vocals, sparse jazz instrumentation, and glitchy beats.
9. On Kaycee Ortiz's "30 Dollar Coat," which was literally inspired by a coat she bought at Urban Outfitters for $30, she raps steady over staccato beats and alien-like white noise.
10. The voice of Ty Dolla $ign's incarcerated older brother, Big TC, is a revelation. He and his cellmate D. Loc just premiered a homemade video for "Wait On Me." Share this with the ones you love.