Why Ecuador's Young Musicians Are Embracing Their Country's Cultural History
A conversation with Mateo Kingman and Alejandro Mendoza of Quito-based band EVHA about learning from their musical elders.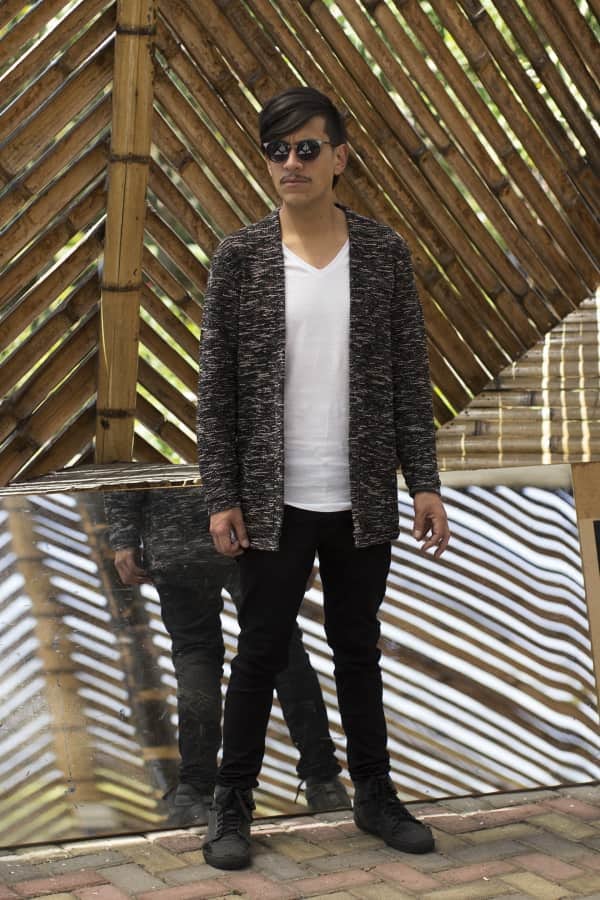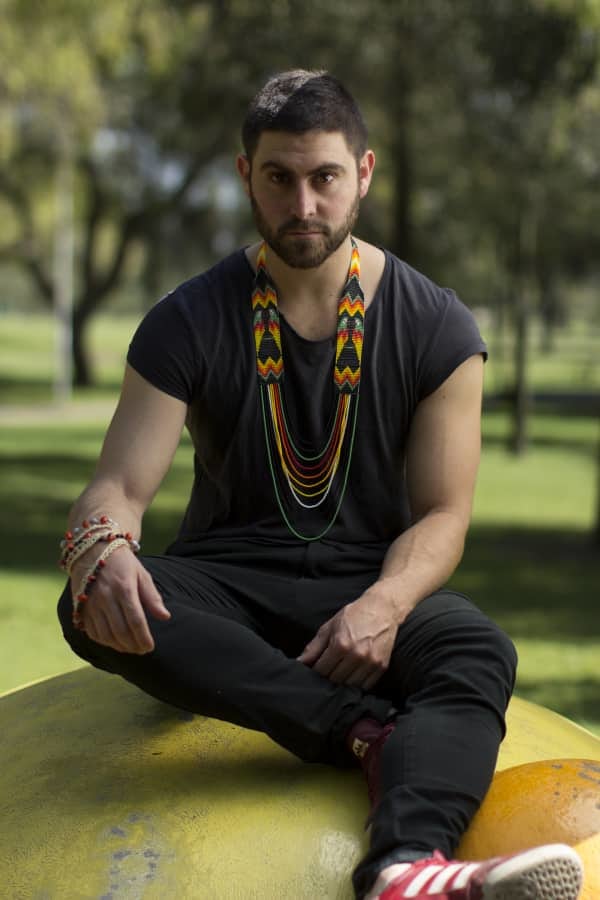 On a crisp Saturday night in October, a young crowd bundled up in leather jackets and Andean print ponchos to stand in the courtyard of an old military hospital up on a hillside with a sweeping view of Quito, the capital city of Ecuador. They shuffled for warmth to the hypnotic melodies and swirling textures that local band El Viejo Hombre de los Andes (EVHA) coaxed out of ancient marimbas and cutting-edge samplers. Their faces streaked with black and red paint, vocalist Mateo Kingman sang with psychedelic intensity while multi-instrumentalist Alejandro Mendoza layered moody new wave synths over traditional Ecuadorian drum patterns.

The young musicians are part of a rising wave of artists transforming Quito into a cultural hub more on par with Bogotá or Buenos Aires, and less a sleepy South American capital as quiet as its 500-year-old churches. These new artists blend old and new sounds as they embrace their country's rich musical history, catching a regional wave that has already propelled Peru's Dengue Dengue Dengue, Colombia's Bomba Estéreo, and Argentina's Chancha Via Circuito. Add to that Ecuador's Nicola Cruz, who like many of these upstart musicians, are released on AYA Records, a new subset of Buenos Aires label ZZK.

Tiny Ecuador's geographic and ethnic diversity packs in a wealth of musical traditions, cross-pollinating the Pacific coast, Andean highlands, and Amazon. The coastal region's African heritage contributes booming drums and dulcet-toned marimbas. Up in the Andes, where snow-capped volcanoes punctuate the landscape, the mestizo blend of European and indigenous culture slots accordion alongside pan-flute. Down in the humid Amazon, lugubrious cumbia and chicha mingle with the heady influence of plant medicines like ayahuasca.
Kingman and Mendoza experienced this diverse heritage firsthand when they were hired by musicologist Ivis Flies to work on 2013's seminal documentary and six-disc compilation of Ecuadorian traditional music's aging titans, De Taitas y de Mamas, which was nominated for a Latin Grammy. (Taita means "father" in Quechua, an indigenous language common in Ecuador). The experience inspired the pair to change their musical direction and engage more explicitly with their country's heritage, something they've pioneered with EVHA.
A few days after their concert, we met in the city's botanical garden to talk about the experience of learning from their musical elders and the influence of Ecuador's surreal landscape on their evolving sound.
Alejandro Mendoza: I'm from Ibarra, in the Andean region about two hours north of Quito. I try to translate into music the mountainous landscapes and everything that they evoke; to feel what a mountain can make you feel.

El Viejo Hombre de los Andes is the name of a cactus that only grows in the Andean region. It's unique; it sounds powerful.

Mateo Kingman: It blooms only once in a lifetime.

Mendoza: It has a scientific name, but the popular name is the "old man" because when it blooms, the cactus is covered with white hairs like an old man.

Kingman: I grew up in the Amazon, in a town called Macas. For many years, my family has consumed Amazonian plants because we live in the Amazon region. We have never seen it the way Westerners do as a spiritual plant, but as preventative medicine.

Our hardcore plant is ayahuasca, a strong medicine that we take to cure ourselves. It can generate many visions in the mind, but its purpose is related to the body. The objective is cleansing, purging, and vomiting. It is inevitable that this has been part of my creative process. There are many lyrics that are linked to my work with ayahuasca.
The Amazonian environment is the foundation of everything for me. Then I came to the Andes to live a new experience. I felt the power of the mountain and started experimenting with that influence. Creatively, I am totally linked to the environment.
"I had this foundation of traditional music since I was a child. At first, I did not accept it as mine. But once I had a chance to see it authentically, I went crazy for it." — Mateo Kingman
Mendoza: I studied sound engineering and had a teacher named César Santos, an Ecuadorian music researcher, who focused on traditional music. We always had to involve Ecuadorian music in our homework. When I started making music, I tried to involve these sounds, but I camouflaged them so they weren't so obvious.
Kingman: In my home, my mom always listened to traditional Latin American music: [South American folk artists like] Atahualpa Yupanqui, Violeta Parra, Inti-Illimani. We also listened to Andean music, and to the Benítez Valencia Duo — the mestizo component of traditional Ecuadorian music. The one we listened to the most — the one that changed my life since I was a child and who is my most important musical influence in general — is Simón Díaz. He is an artist of traditional Venezuelan music from the Llanos region. In terms of melody and lyrics, he represents me.

As a result, I had this foundation of traditional music since I was a child. At first, I did not accept it as mine — it was not something that I identified with when I was 15. But once I had a chance to see it authentically, I went crazy for traditional music. Gathering with other like-minded music people, I understood that was what I wanted.

Ivis Flies called me — I was working with him on my first album — and he said: "Let's go because this experience will open your mind; it will show you something you do not know, that you've heard and know about it, but you have not really lived it." So I joined the [De Taitas y de Mamas] project and traveled as a production assistant. I was a young musician trying to absorb everything in traditional music, but I still hadn't really seen it up close.

Mendoza: I worked in the studio part, editing, mixing, and mastering three discs in the compilation. Before working with Taitas, I recorded with Ivis while playing in La Grupa, a pop-rock-funk fusion band. We experimented more with Ecuadorian traditional music and I got hooked.

Taitas was different because in order to do the mixing I was listening to a song several times: again and again to every part of the song and every instrument to understand how it works in an ensemble.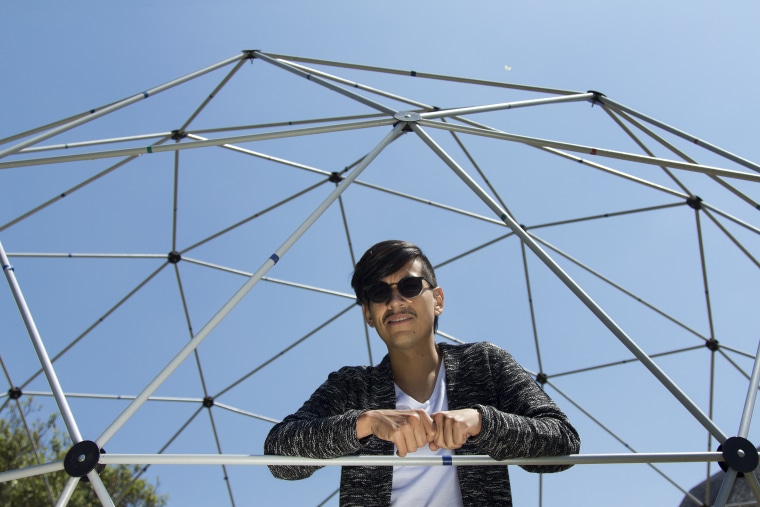 "I try to translate into music the mountainous landscapes of the Andean region and everything that they evoke; to feel what a mountain can make you feel." — Alejandro Mendoza
Kingman: First we went to Esmeraldas [a coastal province] to meet Segundo Nazareno — Don Naza — who is a 90-year-old singer. He twice won the competition for best singer in Colombia's most important Pacific music festival, but he's never been recognized at that level in Ecuador. However, I think he is the most important Afro-music singer we've ever had.

He lives in a very precarious situation in Esmeraldas. There is a lot of poverty in Ecuador's traditional music, but it is worse in Esmeraldas.

To be able to go to Esmeraldas to see how they play, interpret, and construct their own music; to see how they can improvise and play with structures that are already established [was eye-opening]. For example, nobody knows who composed [the traditional songs], but when everybody plays them, they go into a kind of trance where anything can happen, where they can change the tune and the others know where they are going. It's like they are following each other on a chase. That changed my life and what I wanted to do as an artist.

Mendoza: I was not involved in the traveling part of the project, which would have been amazing. I always said, "Please take me on the trips, Ivis, I want that too."

Kingman: Then we went to Borbón to see Papá Roncón, the most classical marimba player in Afro-Ecuadorian music. He's an amazing character whose whole family is involved — he's developed a school to continue the tradition. There are young people who are innovating Afro music, each one with their own experimentation. Construction, too: the family specializes in building African instruments like marimba, guasá, bass drums, cununos.

Next [we went] to see Las Tres Marías in the Ecuadorian valley of El Chota, where bomba music is made. Bomba is a mixture of African music with indigenous music of the Andean region, which is a very special and unique blend that cannot be found anywhere else on the planet. Bomba is a very strange phenomenon that occurred in this Afro-Andean place. [Ecuadorian bomba is unrelated to the Afro-Puerto Rican music and dance of the same name.]

Las Tres Marías are three sisters and, since they were children, they mimicked traditional bands using their mouths. Together they form a full band: one mouths bass, one melody, the other sings. Then, they form a melodic instrumental harmony, which is very rare. They also play with the traditional bomba and with a guy who plays the orange leaf [an actual leaf, which when rolled up can be played to sound like a kazoo].

To meet all these taitas and mamas of our traditional music — that has had the biggest impact on my musical development so far.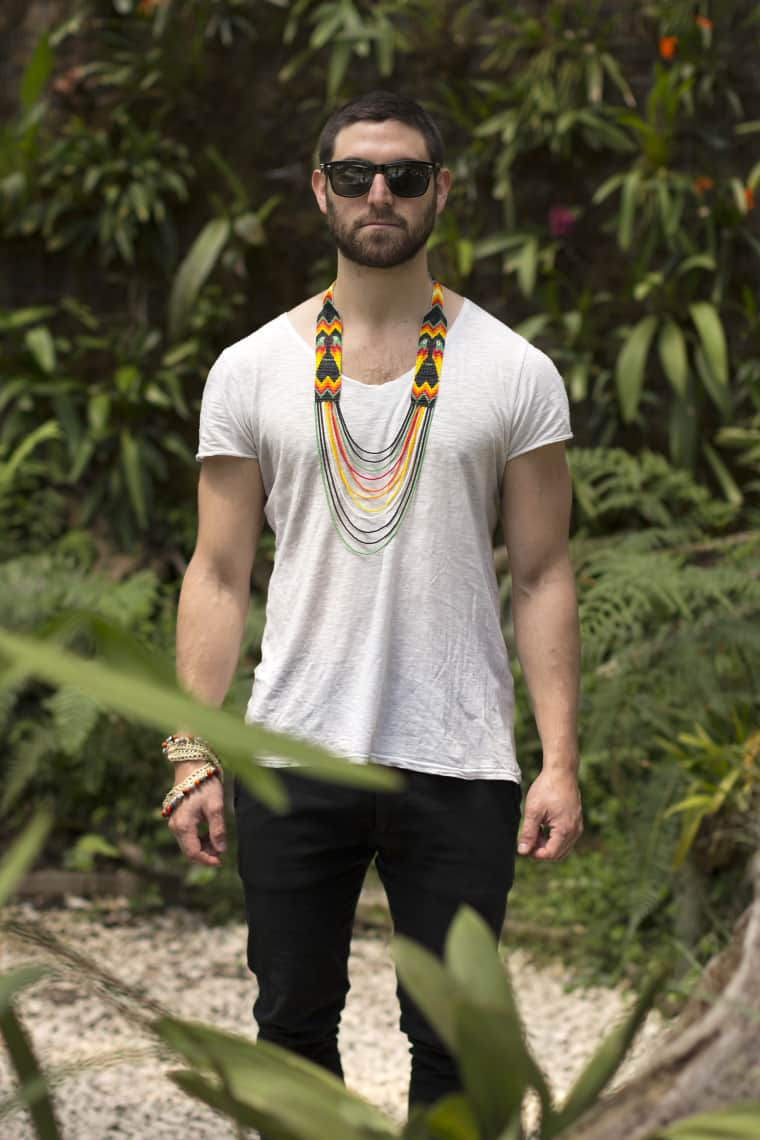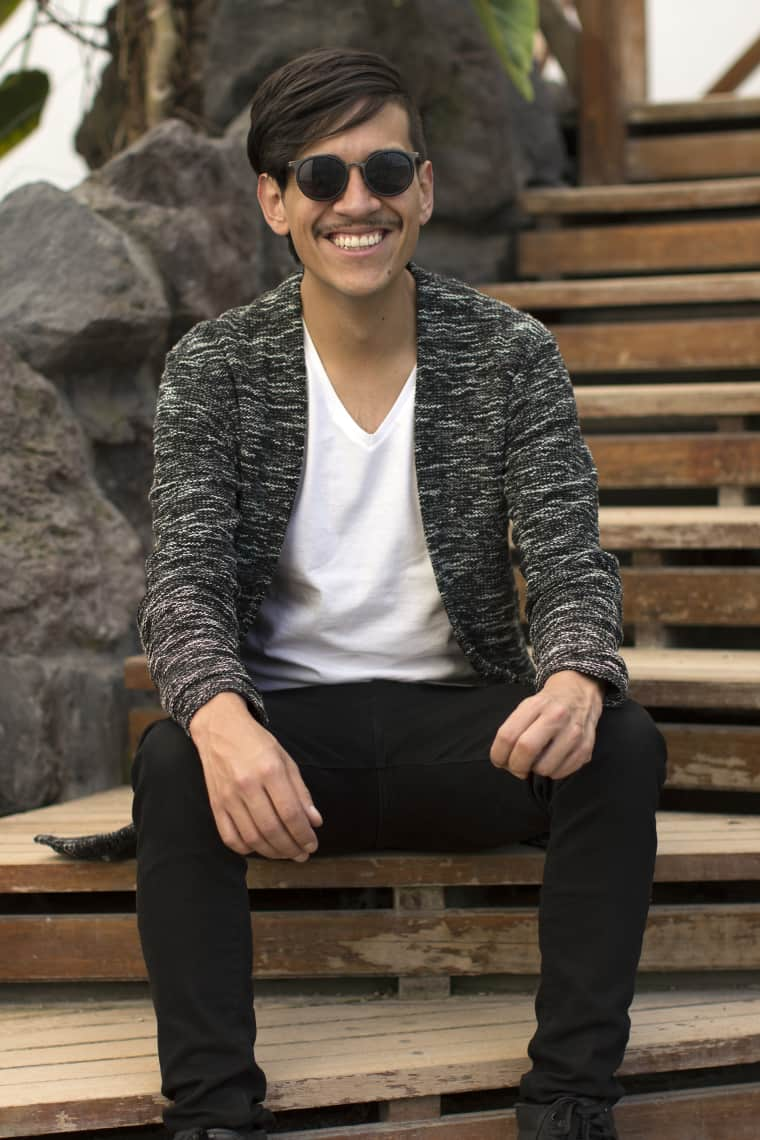 "To meet all these taitas and mamas of our traditional music — that has had the biggest impact on my musical development so far." — Mateo Kingman
Mendoza: With EVHA, we were already experimenting and tinkering with Ecuadorian music by mixing it with electronic production. When Taitas arrived, it was a more pure expression that helped us to understand what this kind of music can lead to. Hearing that traditional music generates a sensation inside me; when I compose music, I try to get as close to that sensation as possible.

Kingman: Listening to the taitas made me eager to study; and watching them play generated a keenness to understand what happens in the voices. As a singer, I was more curious about how the melodies work within an instrumental space and how the arrangement of voices works.

In college I had workshops on traditional Ecuadorian music — African and Andean — and I consulted with teachers who can break it down: the bambuco sounds like this, the marimba sounds like this, the andarele is played in this way, the sanjuanito is played with the following technique.

That was a more theoretical approach to this type of music. The taitas showed me a more organic side. Now I can develop and experiment with our past music and what we are today. When we play live, we try to replicate what we did on the compilation and to find the balance between the organic and the electronic.
Translated by Angélica Tutasi.