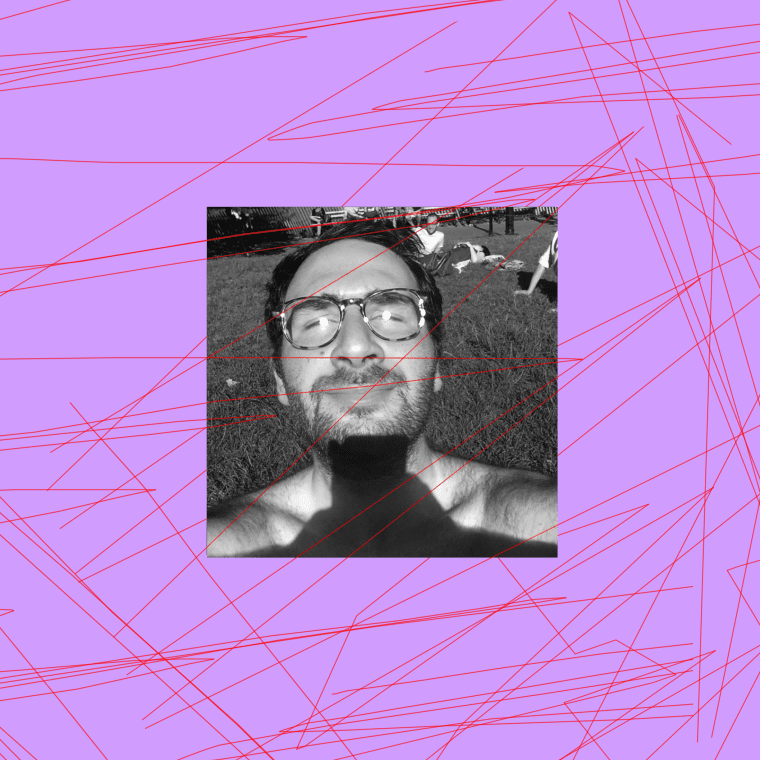 Maybe it's because I love music so much, or maybe it's just because I'm very gay and love myself, but sometimes there are moments in songs that squeeze an involuntary little scream out of me. Here are 53 of them from 2016.

1. The opening ten seconds of Lady Gaga's "Dancing In Circles."
2. The first time I heard the key change in Gaga's "Perfect Illusion."
3. When Gwen Stefani comes back with the chorus after Fetty Wap's verse on "Asking 4 It."
4. Britney Spears's fully robotic voice on "Man on the Moon."
5. All 3 minutes and 33 seconds of Britney Spears and Tinashe's "Slumber Party."
6. That little drum roll into the Spanish chorus of Britney's "No Seas Cortes."
7. When Britney sang an entire song in French for no reason.
8. "D to the E to the T to the O to the hold up — X."
9. When Carly Rae Jepsen went to the store.
10. Solange and Kelly Rowland's harmonies on that little interlude.
11. Every note Solange sang on A Seat At The Table.
12. Every Jennifer Lewis and Brandy Instagram that came out this year.
13. When Ariana Grande reinvented cycling with "Side To Side."
14. The one-two punch of Grande's song of the summer, "Into You": "I'm so into you I can barely breathe" and "A little less conversation and a little more touch my body."
15. When Drake snuck his way back into my heart on the first line of "Feel No Ways."
16. When Drake talked about the virtues of deep-throating on "For Free."
17. The time when Drake said that he beeps twice and waves when he sees Kris Jenner on the road.
18. The quietly hype beat of A$AP Ferg and Missy Elliott's "Strive."
19. The absolute bliss when the beat kicks in on Blood Orange's "Best To You."
20. Every beautiful horn part on Blood Orange's "Augustine."
21. Learning what straight sex is really like via Bruno Mars's "Versace On The Floor."
22. Every time Anderson .Paak says "wait" on Mac Miller's "Dang."
23. When Kamaiyah asked "how does it feel to be rich?"
24. Also, the time when Kamaiyah said she "put out a song and [her] life changed for real."
25. And of course, when Kamaiyah looked for the sluts and the freaky freaks.
26. Cakes Da Killa's description of hot foreplay on "Frostin.'"
27. Every last second of Kaytranada and Syd's "You're The One."
28. The transformative experience of listening to Kaytranada's remix of Rihanna's "Kiss It Better."
29. Falling in love again with Craig David on "Got It Good."
30. When Kanye West gave a twisted shout out to bleached assholes.
31. Kelly Price's vocals on "Ultralight Beam."
32. Rihanna's stunning hook on "Famous."
33. When Zayn talked about sipping pink Lucozade and the world met him as a real man.
34. The stunning little guitars on Japanese Breakfast's "The Women That Loves You."
35. When Majid Jordan introduced straight Canadians to the concept of making "it work."
36. Miranda Lambert channeling all of her hangover energy into rage on "Vice."
37. Maren Morris's surprisingly powerful vocals on "My Church."
38. That one time I went to an interactive haunted house as part of Rihanna's ANTI promo.
39. "Yeah I said it."
40. "Sex with me is amazing."
41. "This whiskey got me feeling pretty."
42. "I'd rather be/ smo-king weed."
43. "Man fuck your pride."
44. "You needed me."
45. Actually, pretty much every lyric on ANTI.
46. When I thought Beyoncé was divorcing Jay Z on live television.
47. That time Beyoncé conquered country, hip-hop, R&B, and rock music in one album.
48. Then rebranded a whole damn beverage.
49. And united with the Dixie Chicks to sing the hell out of "Daddy Lessons."
50. Specifically in that performance, when Beyoncé sang the "Long Time Gone" line "they ain't got cash" to a room full of bitter country stars who make less money than she does.
51. When I got Blond and looked at Frank Ocean's green hair for the first time.
52. That special moment where Frank Ocean described his dick as a "power tool" on Endless.
53. Nicki Minaj's amazing verse on Fetty Wap's "Like A Star" that will have me gasping all the way through 2017.