Uber Will Now Let You Enter A Friend's Name Instead Of An Address
The company will contact your friends and confirm their location via the GPS on their phone.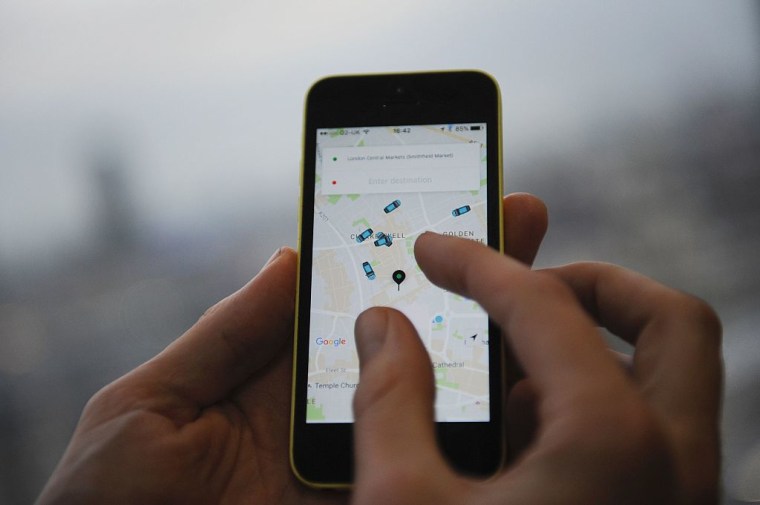 Uber has introduced new features that may drastically change the way the app is used. Uber to Person, which the company launched on Wednesday, now allows users to set a person, rather than an address, as their destination. According to BuzzFeed News, the company hopes that the new feature will remove the need for back-and-forth texting between friends about a meeting point.
The feature works like this: Uber users, starting on Wednesday, have the option of syncing their contact list with the app. Where you would have previously entered an address into the "Where to" box, the app will now recognize names from your contacts. Once a name is selected, Uber will contact the individual with a request use the GPS on their phone to confirm their location. The person has 30 minutes to respond to the location request and, if confirmed, the location is set and will not change if the person moves. Users has also partnered with Snapchat to send messages to your friends along the ride.
Uber was recently hit with a lawsuit surrounding privacy issues, but the company told BuzzFeed that no personal data is being disclosed on the app or on Snapchat other than ETA, vehicle type, and destination.