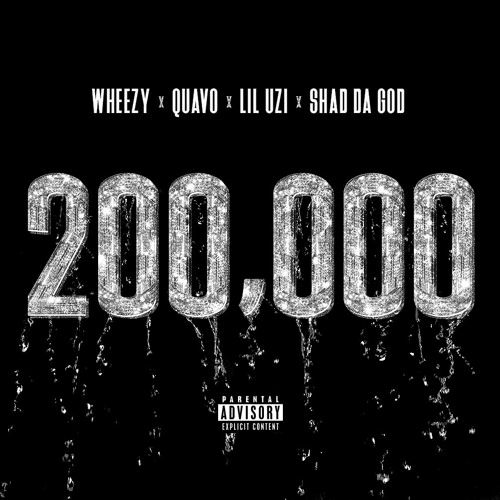 Yesterday, Young Thug producer Wheezy dropped a new track "200,000," for which he enlisted the talents of Quavo, Lil Uzi Vert, and Shad Da God.
Quavo starts off the track by delivering an effortlessly catchy hook about the potential transitory nature of fame and fortune: 200,000 on my wrist/ I thought it all was a fantasy/ 200,000 on my wrist/ Lord, I hope it don't vanish. Lil Uzi and Shad Da God then contributes their verses how how easy it is for them to both earn and spend money.
According to Wheezy, "200,000" is the first track from a potential project coming in 2017. "NEW RECORD FROM MY PROJECT COMING TO MY FANS 2017. HOPE YOU CAN ENJOY THE WAVE," Wheezy writes in the track description. Listen below.
Revisit The FADER's Beat Construction interview with Wheezy.