Meet Charly Black, Dancehall Loverman
How this small-town singer went from soundsystem DJ to crossover sensation.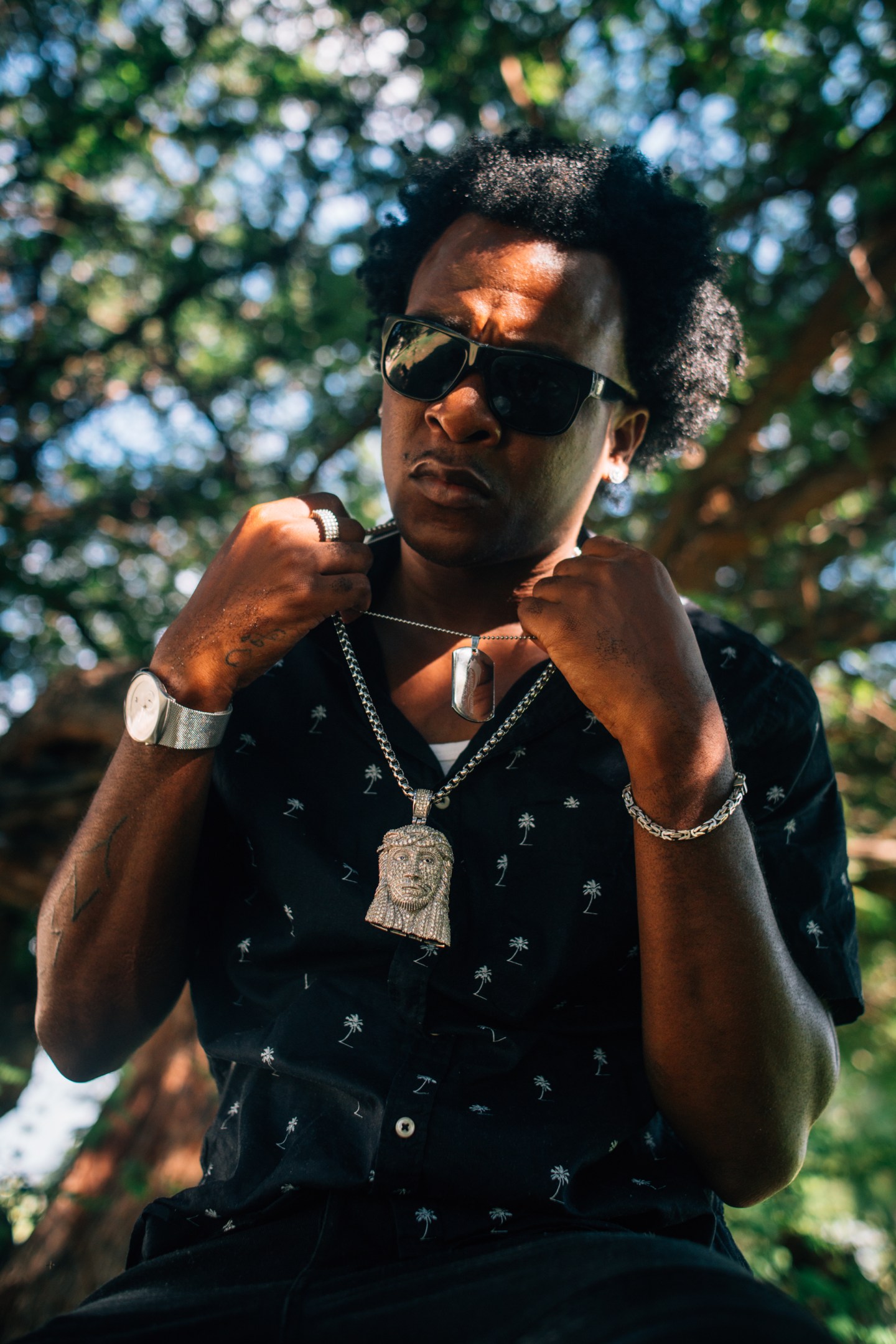 Charly Black is proud to be a country boy. "Trelawny is yam country; it's very beautiful," the Jamaican dancehall artist said of his hometown during a phone call from Kingston, where he's now based. Born Desmond Mendize and sometimes referred to as the 'Trelawny General,' Charly flips between first and third person when speaking, leaning into every syllable with drill sergeant emphasis. But he has a soft side; you can hear it on last year's slow wine anthem, "Gyal You A Party Animal," and you can hear it when he talks about home. "Every artist you know of in the dancehall industry always say they're 'born under the clock' [of Kingston Parish Church Clock Tower]," he said. "I've never heard someone say 'I'm a country man,' so I decided I'm going to be proud of where I'm from. I've been representing my parish from before I even was a star."
Trelawny Parish is on Jamaica's north coast, a two-hour drive from the cultural and financial epicenter of Kingston. Charly got to know Jamaica's backroads in the mid-aughts while working as a selector for Bass Odyssey soundsystem, which has been stacking speakers at dances since 1989. He'd drive between Trelawny, Bass Odyssey's headquarters in the hill town of Alexandria, and Kingston, where he'd play parties. "Nuff nights when I come from Kingston me have to pull over and sleep on the roadside," he remembered. "In those days, it was me, myself, and God, traveling back and forth."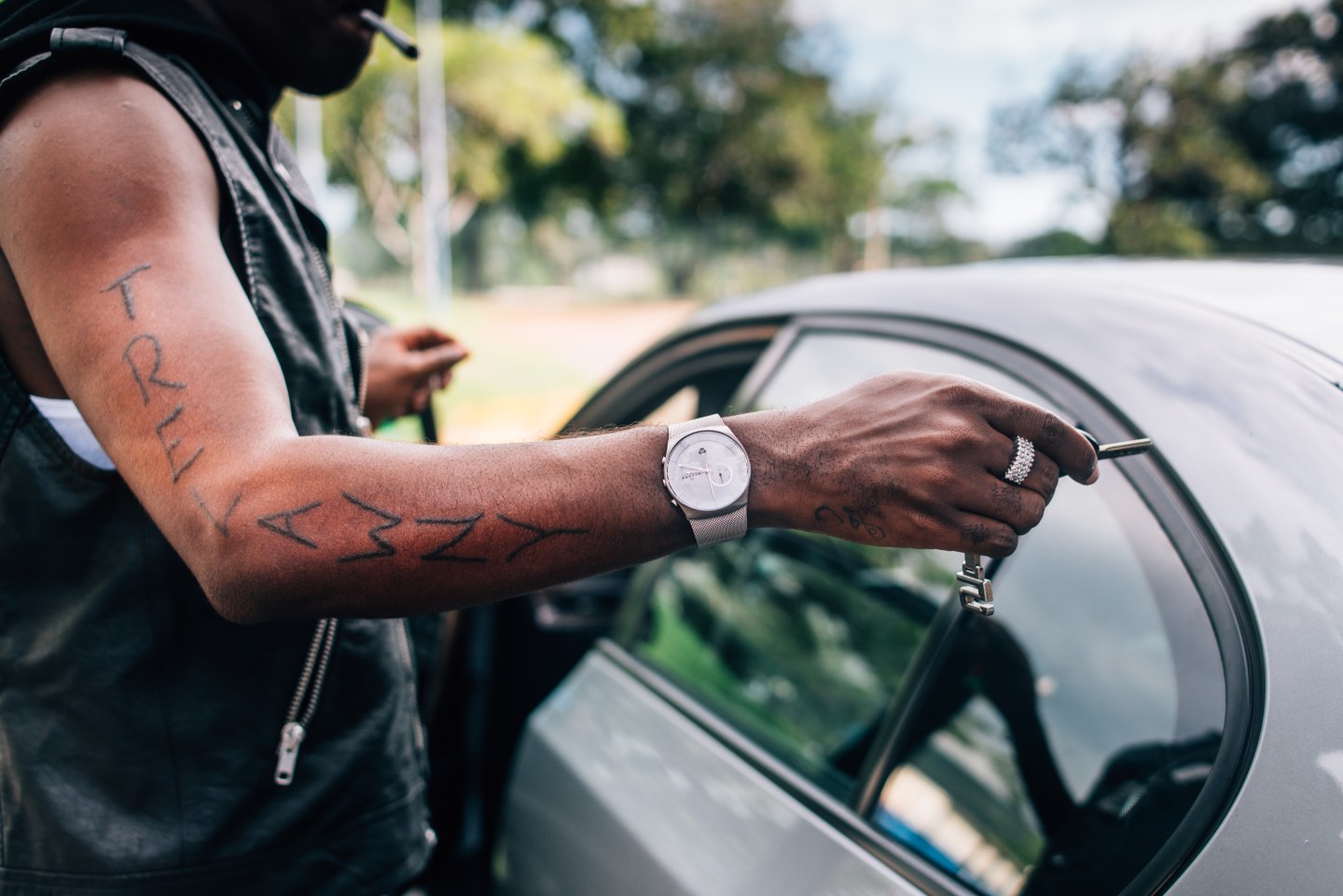 "I decided I'm going to be proud of where I'm from. I've been representing my parish from before I even was a star."
Charly was solemn when he spoke about the road, and for good reason. A little over a year ago, J Capri, his duet partner on the 2012 single "Wine & Kotch," died from injuries sustained in an early morning car accident just outside of Kingston. Their collaboration built on a strong legacy of dancehall duets that chronicle the pleasures of watching and making body parts tremble, bounce, and wind. J Capri's impish flow mellows out Charly's hoarse, hyperactive Auto-Tune. Their song was a local hit, then went international — eight years after Charly Black began his career.
"I wanted to become an artist from I was five," Charly told me. As a schoolboy he'd deliver impromptu performances for classmates, standards by dancehall's don dada emcees. His favorite, then and now, is the aluminum-voiced Bounty Killer. "I am one of the diehard fans that will always be representing Bounty Killer, because he's as real as me," said Charly. He has a friendly relationship with his idol; Bounty didn't just big him up as a riddim selector, but also encouraged Charly to get on the mic. "He told me I'm a good writer and I must continue writing… those words, I'll always live by them," he said. "Listening to my mentor tell me that — I don't want to hear nothing else from anybody. He didn't even know what he had done."
Search for his early songs on YouTube (where he's credited as Charly Blacks, or sometimes Charley Black) and you'll find "Woman It's You" from 2004, a lover's rock ballad covered in various synth effects. It's very different from other Charly singles, like the minimalist drum track "Bike Back" or the dramatic, dirge-like "Jamaican Everyday," both from 2014. But its sensitive sentiment foreshadows "Party Animal," the biggest song of his career.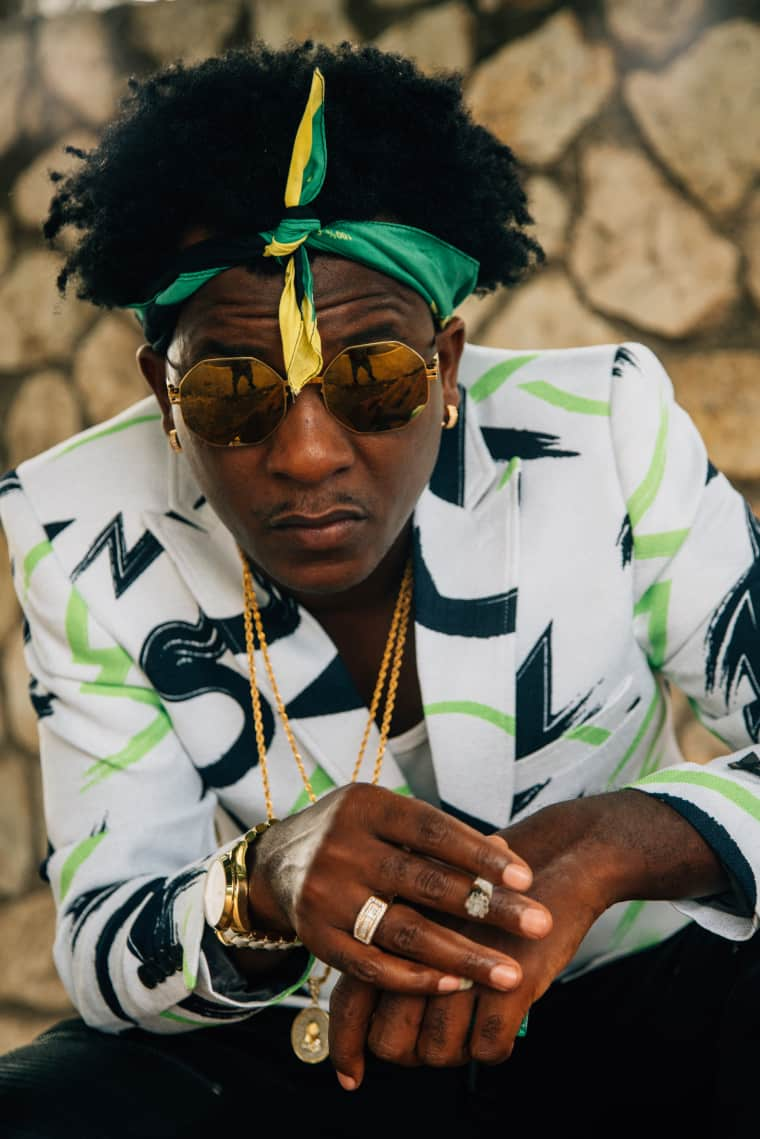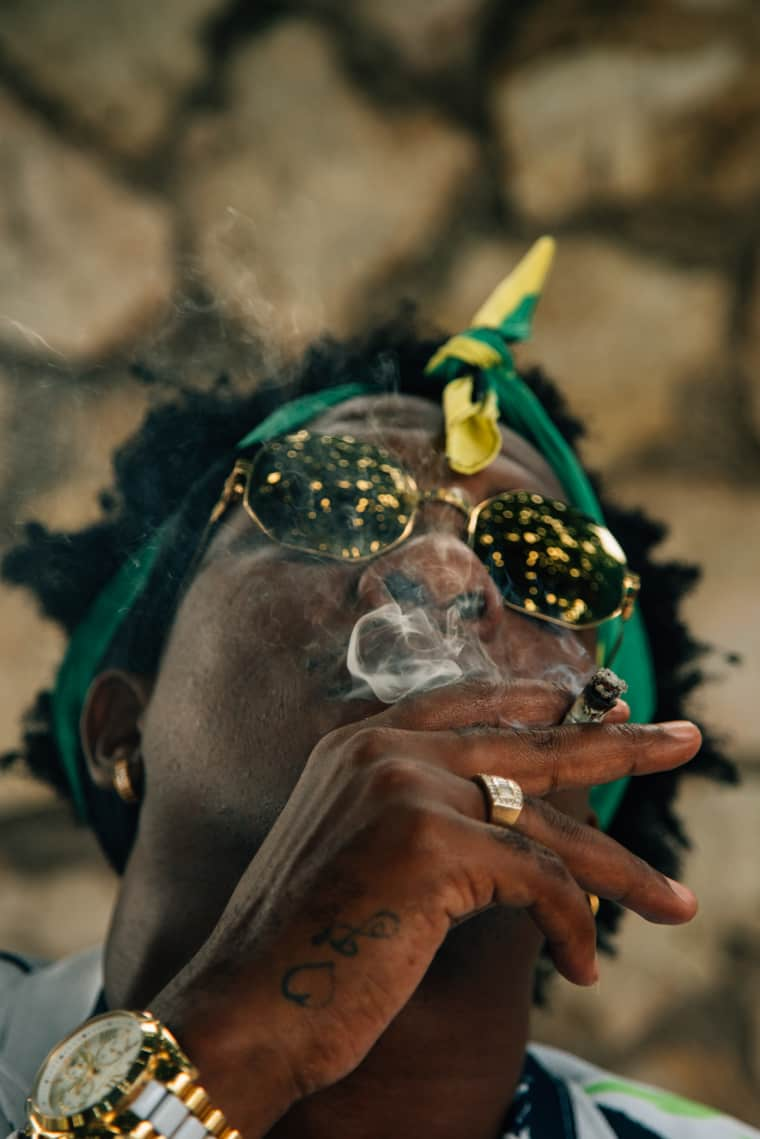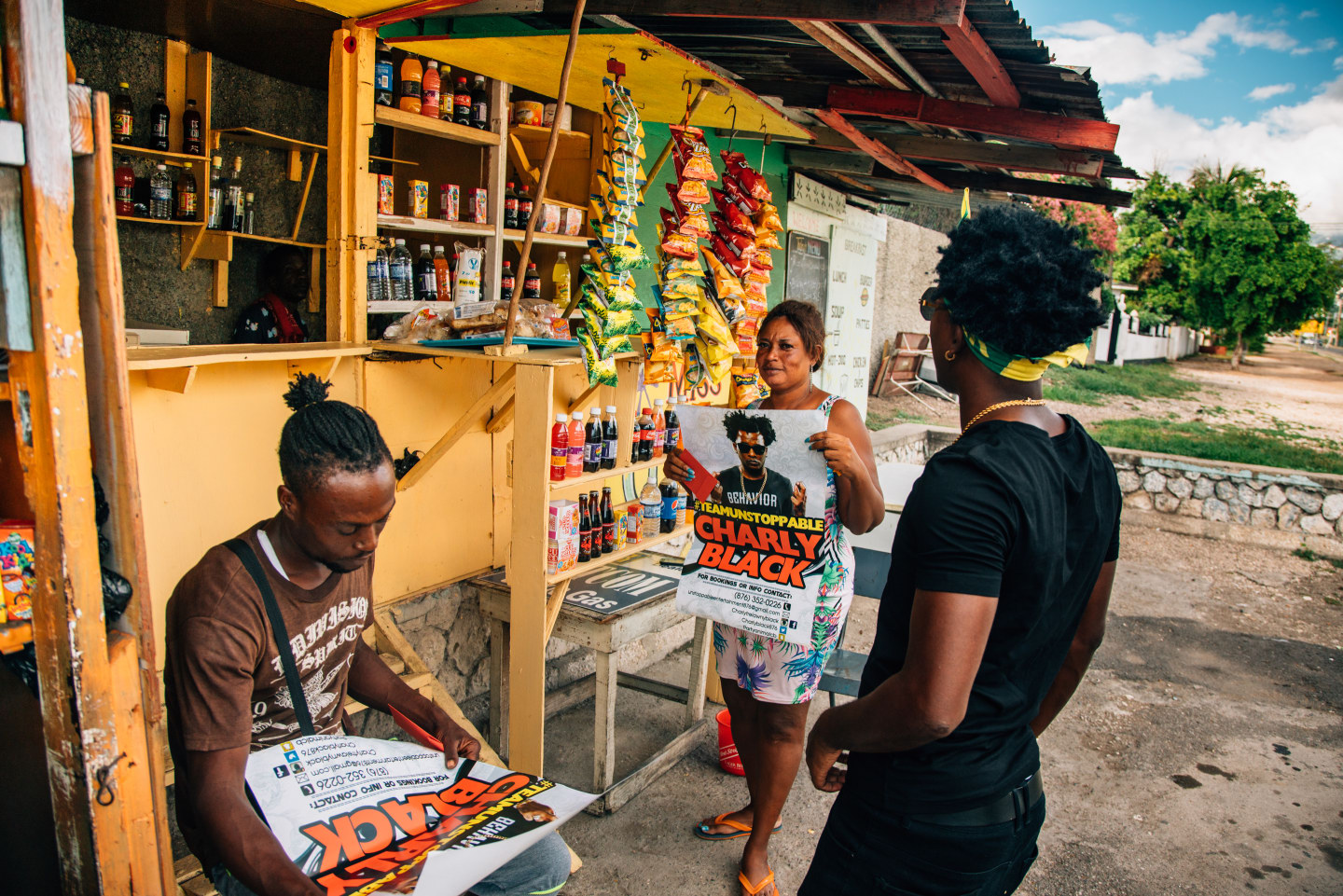 Though it was originally released in 2014, "Party Animal" became a top 20 hit on pop and dance charts throughout the Americas in 2016. Before reaching Hot 97 and spending 20 weeks on Billboard's dance/electronic charts, "Party Animal" was already a radio staple in places like Trinidad and Colombia, where Charly had made sustained grassroots pushes starting in December 2015: "We were giving out CDs and doing five parties each night; two parties 'pon a boat, three 'pon a land." A year later, by the end of 2016, the single was certified Diamond in Central America.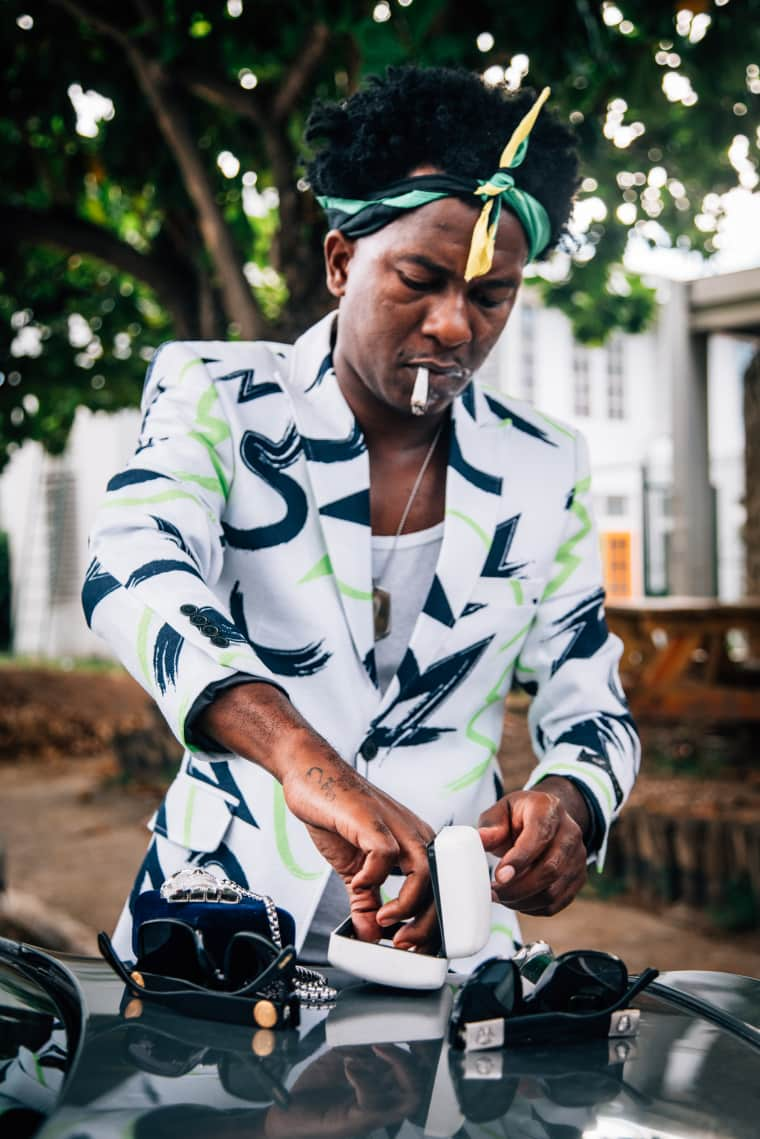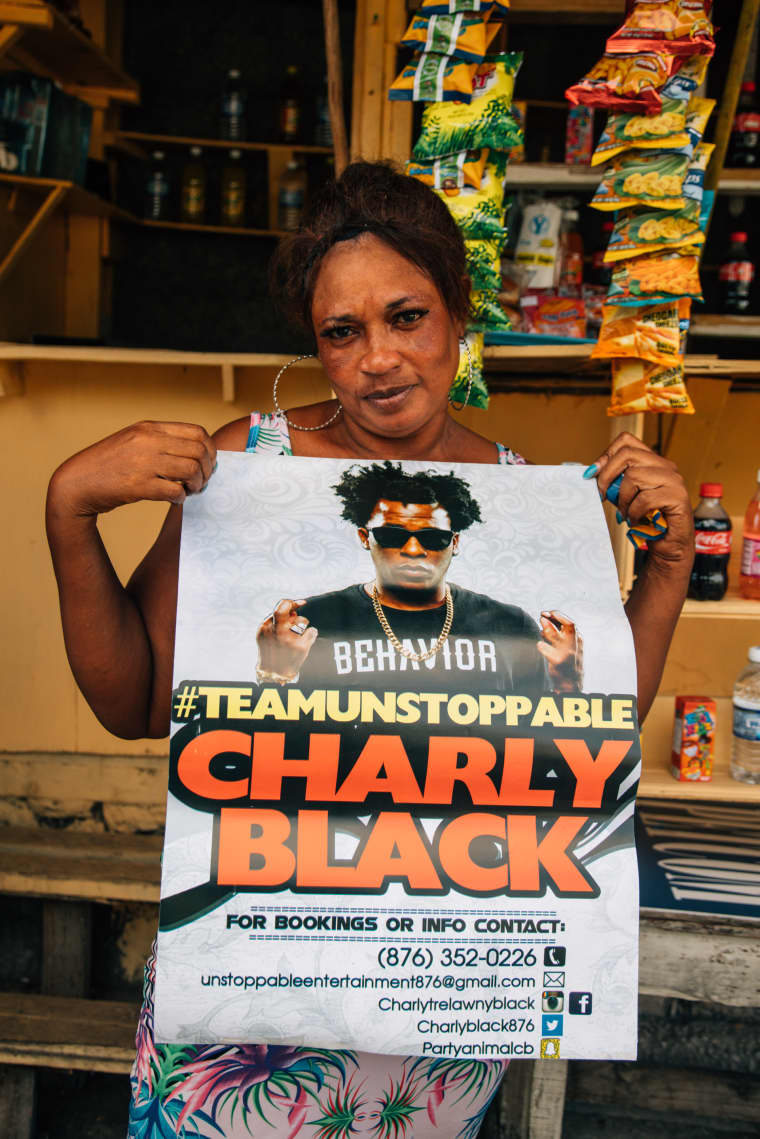 "Party Animal" has a unique, slightly accelerated tempo for dancehall, making it more rhythmically aligned with soca, cumbia, and reggaeton (it's considered part of the burgeoning soca-dancehall genre). Recorded on DJ Kurt Riley's Jambe An Riddim, the production has a couple of distinctive elements: a garish tangle of hollow synths, a gentle acoustic melody, and a drum swing specifically designed to soundtrack two bodies moving in tandem. At Trinidad Carnival in February 2016, I saw firsthand how "Party Animal" functioned as a slower, sensual antidote to frantic power soca; it captured the way a rippling waistline and the physical impasse of clothing between two bodies can approximate a different kind of intimacy. Charly affirms this on the song, describing his partner's body movement — her wine — as "so emotional."
Thanks to "Party Animal," Charly has joined the canon of Caribbean artists, like Kranium, Gyptian, and Kevin Lyttle, who used a power single to break into the American consciousness. It was, in a way, recorded with crossover intent, by bridging genres indigenous to Trinidad and Jamaica, both influential across Latin America. Charly understand that lover's music is universal. Now, more than ever before, America isn't the only market outside Jamaica where a dancehall artist can enjoy stardom. "I know next summer ["Hoist & Wine"] will be the Europe anthem," Charly said of his new single. It's certainly not the final stop, anyway.
Watch the "Gyal You A Party Animal" video:
From The Collection:
GEN F