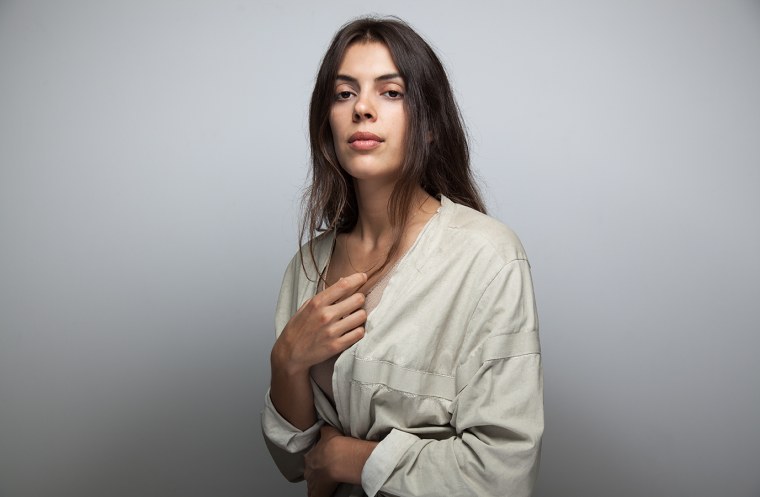 Though she's now settled in New York City, working as an urban park ranger, songwriter Julie Byrne has lived in a bunch of different places in recent years. That transience manifests across her upcoming album of folk songs, Not Even Happiness, particularly on its elegiac last track, "I Live Now As A Singer."
"Blue palms glide in the light of a red moon/ The Catalinas brought me to the West," she sings, her rich voice flowing slowly and deliberately, molding its own landscape. "And I have dragged my lives across the country/ And wondered if travel led me anywhere," the song continues, its melancholy question of belonging wrapped up in a weightlessness that only impermanence can provide.
"'I Live Now As a Singer' was written between Brooklyn, Berlin and the rural Southtowns outside of Buffalo, New York where the song was finally completed," Byrne wrote in a note to The FADER. "On Halloween night of 2015, we walked three miles on the tracks of the Pennsylvania railroad to a swamp called Sinking Ponds. It received its name because the country tried to build five bridges over the water, all of which sunk deep into the mud. We sat in silence in the near darkness. I remember the trilling of life through the swamp."
Listen below, and preorder Not Even Happiness, which is out January 27, here.