Twitter Suspends Martin Shkreli For Harassment
Freelance journalist Lauren Duca complained of being targeted by Shkreli and his followers.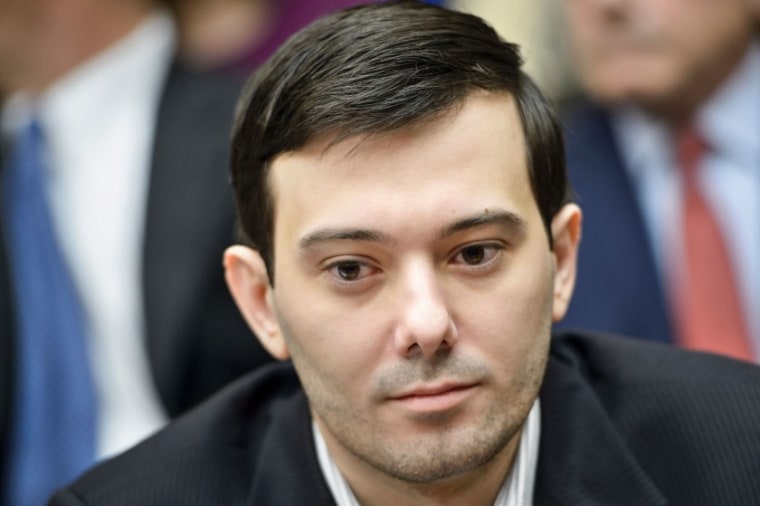 Martin Shkreli's Twitter account has been suspended after a journalist complained about his behavior on the social media platform. Lauren Duca, a freelance writer has been in the spotlight recently following her Teen Vogue essay "Trump is Gaslighting America" and subsequent debate with Fox News's Tucker Carlson, alleged that Shkreli had targeted her on Twitter.
On Thursday, January 5, Duca tweeted a screenshot of a DM she had received from Shkreli. In the message Shkreli was inviting her to be his guest at Preisdent-elect Trump's inauguration later this month.
I would rather eat my own organs pic.twitter.com/IgeCRZqk8w

— Lauren Duca (@laurenduca) January 5, 2017
Following the message, Shkreli updated his Twitter bio to say that he had "a small crush on @laurenduca." He also updated his profile photo to one of himself with Duca. The picture was Photoshopped from an original image of Duca and her husband. He also updated his profile with further doctored images alongside lyrics from John Michael Montgomery's 1994 single "I Swear" and tweeted that he had purchased the domain name "marrymelauren.com."
How is this allowed @jack pic.twitter.com/Wof8MlYHTL

— Lauren Duca (@laurenduca) January 8, 2017
Duca tweeted screenshots of Shkreli's profile to Twitter CEO Jack Dorsey at 10:55 a.m. EST on Sunday, January 7 and Shkreli's account was suspended roughly two hours later. Twitter confirmed to BBC News that his suspension was related to Duca's case but declined to comment further.
Reached for comment by Buzzfeed, Duca said that the punishment is "absolutely deserved." Meanwhile, shortly before his suspension, Shkreli told The Verge that he didn't consider his actions to be "against Duca's will" as she had not told him to stop.
Twitter previously suspended conservative blogger Milo Yiannopoulos after he harassed actress Leslie Jones in July 2016.
The FADER has reached out to Twitter.