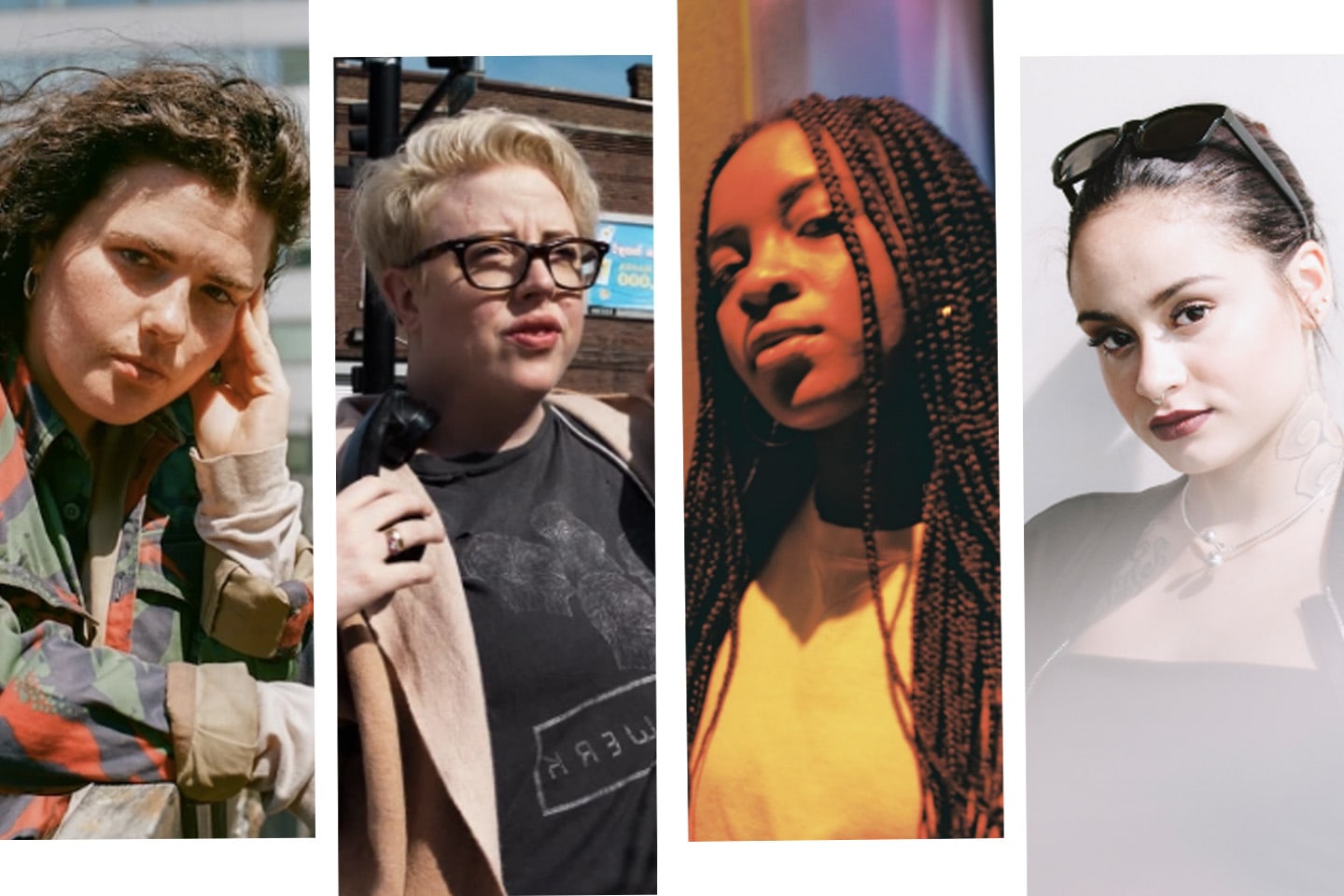 1. Migos started off 2017 right, venturing into the snow in massive furs for the "T-Shirt" video, which Chance The Rapper has proclaimed "#OscarWorthy."
2. "But we say, 'Fuck it'," croons Kehlani on "Undercover," a new song so groovy Dev Hynes has already filmed himself vibing to it.
3. Big Lean's "Come Over" practically grabs us by the loins with its hyper-sensual dancehall sound. We're ready to grind, just tell us where and when.
4. By slowing it down and adding some big piano and synth, Saint-Laurent turned RiRi and Calvin Harris's hit single "This Is What You Came For" into a twinkling ballad worthy of a John Hughes finale.
5. In the video for singer and percussionist Georgia's new one, "Feel It," women drummers (including Georgia herself) jam their hearts out to the genuinely epic-sounding track.
6. Ooh, RAY BLK's "Patience (Freestyle)" is really smooth. "Slow and steady wins the race," she sings, her voice powerful.
7. It's been five years since Jens Lekman's last album, and he's returned with "What's That Perfume That You Wear?" — a shimmering, calypso- and bossa nova-indebted ode to the intoxicating scent of love.

8. Following almost three years in prison, Tee Grizzley has a lot of things to address. He does it with ardor on "First Day Out," which is both confessional and hard as a nail.
9. Gentle guitar, brass, and feedback define the low-key pop of Bulldog Eyes, who just released their album, Seeya. Our favorite of those fourteen songs is "Fun," which, as one Bandcamp user wrote, is "good music for rolling around on a Segway at dawn."
10. On The Black Madonna's "He Is The Voice I Hear," violins and piano soar over a hard beat. Listening feels like raving at Carnegie Hall.
11. Montreal producer Lunice has us in a puddle over "One Question," a hypnotic, gut-punching track hinged on digital explosions and gunshots.