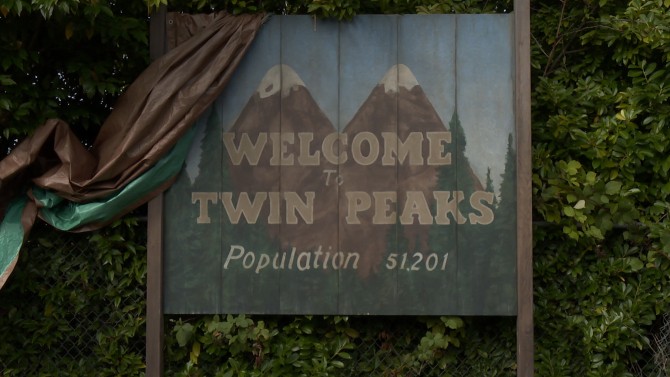 The long-awaited new season of Twin Peaks has an air date. David Lynch's show will begin on May 21 with cable network Showtime starting a run of 18 episodes by airing the first two hours on the same night.
Showtime president David Nevins announced the news at the Television Critics Association's winter press tour yesterday, January 9, and confirmed that episodes three and four will be available via Showtime's streaming and on-demand platforms immediately after the premiere ends on that first Sunday night.
Variety reports that Nevins told reporters the return is a "close-ended one-time event," suggesting that there will be no future episodes. Nevins said he has seen all 18 hours of the show, describing it as the "pure heroin vision of David Lynch."
Some 217 actors are listed as appearing in the new season with Kyle MacLachlan and Sherilyn Fenn returning as Agent Dale Cooper and Audrey Horne respectively. Newcomers to the cast include Laura Dern, Sky Ferreira, Amanda Seyfried, Ashley Judd, Naomi Watts, Michael Cera, Monica Bellucci, and Tim Roth.