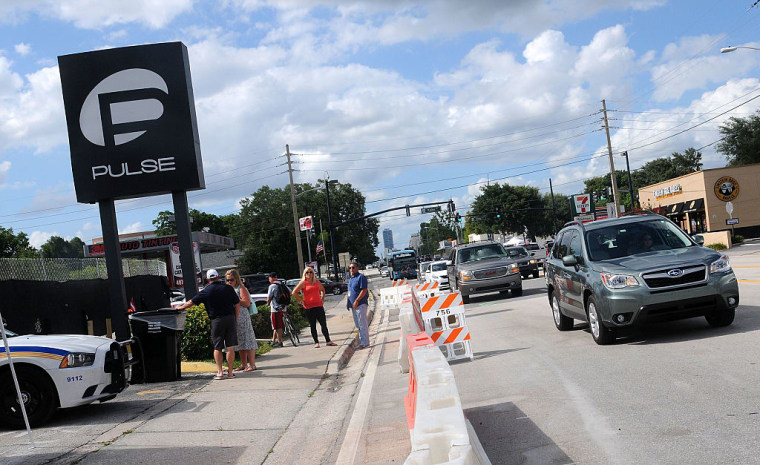 The wife of the Pulse nightclub shooter has been arrested in connection with the incident. The mass shooting left 49 dead and 53 more injured in June 2016.
The New York Times first reported the arrest of Noor Salman by FBI agents in San Francisco on Monday, January 16. She's charged with aiding and abetting by providing material support plus obstructing the investigation into the incident. Salman will appear in court in Oakland later today, January 17.
Since the arrest Salman's lawyer, Linda Moreno, has denied that her client had any knowledge of what her husband, Omar Mateen, was planning. In a statement sent to Buzzfeed News, Moreno said Mateen was a victim of domestic abuse by her husband.
Orlando Police Chief John Mina, meanwhile, told CNN said Monday that police knew "within days" of attack that Salman "had some part and aided Omar Mateen in this horrific tragedy."
"No doubt in my mind based on the information I knew and I received over the past seven months that she knew, that she aided, and that she could have prevented this tragedy," Mina said.
The City of Orlando reached a deal to purchase Pulse nightclub for $2.25 million following the attack with plans to turn the space into a memorial for the victims.