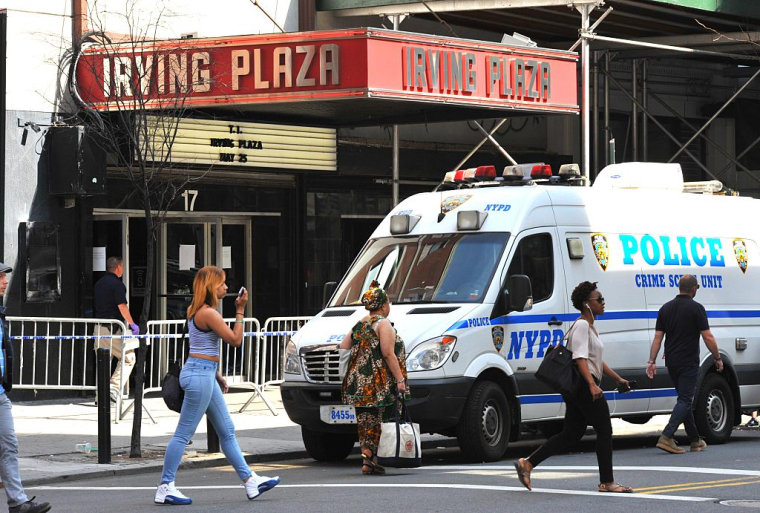 Popular podcast host Taxstone was arraigned in Manhattan federal court on Tuesday afternoon, after being arrested on Monday for his alleged involvement in last May's backstage shooting at Irving Plaza that left one dead and a number of people injured including rapper Troy Ave.
According to DNA Info,, Taxstone, whose real name is Daryl Campbell, is being held on $500,000 bail for charges including possession of a firearm by a felon and receiving a firearm by interstate commerce.
The report goes on to state that "prosecutors used statements that Campbell made on his podcast, including times he repeatedly mocked Troy Ave."
Representatives for the NYPD and Taxstone did not immediately respond for comment.