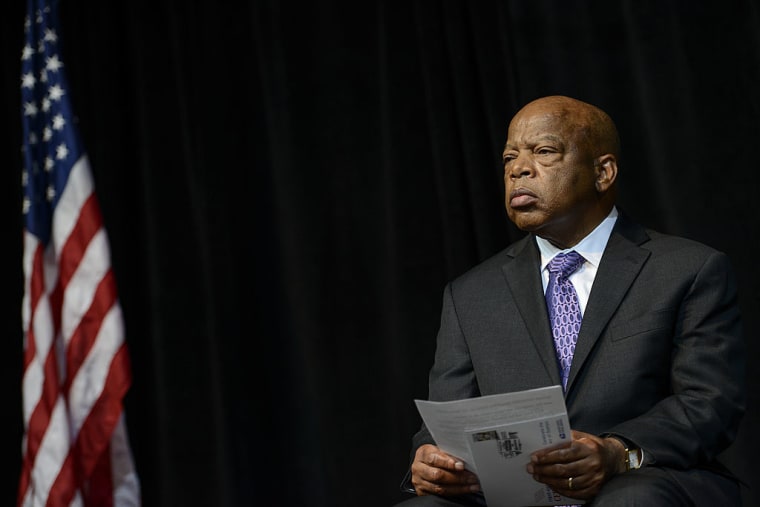 PBS has announced an upcoming documentary on the life and career of civil rights leader and congressman John Lewis. John Lewis – Get in the Way will chronicle Lewis's early life as the son of sharecropper in Alabama and his years of civil rights activism. Lewis will narrate the documentary, sharing stories of sit-ins and the historic 1965 march in Selma, Alabama.
Civil rights activists including Andrew Young; C.T. Vivian; Juanita Abernathy; and Bernard Lafayette will make appearances in the documentary. Congressional colleagues such as Eleanor Holmes Norton, Nancy Pelosi, Harry Reid, Emanuel Cleaver, and Amory Houghton will also be featured.
The documentary announcement comes on the heels of Lewis's statement that Donald Trump is "not a legitimate President" during an interview with Meet The Press. The documentary will air on February 10 as a part of PBS's Black History Month programming. Watch the trailer below.