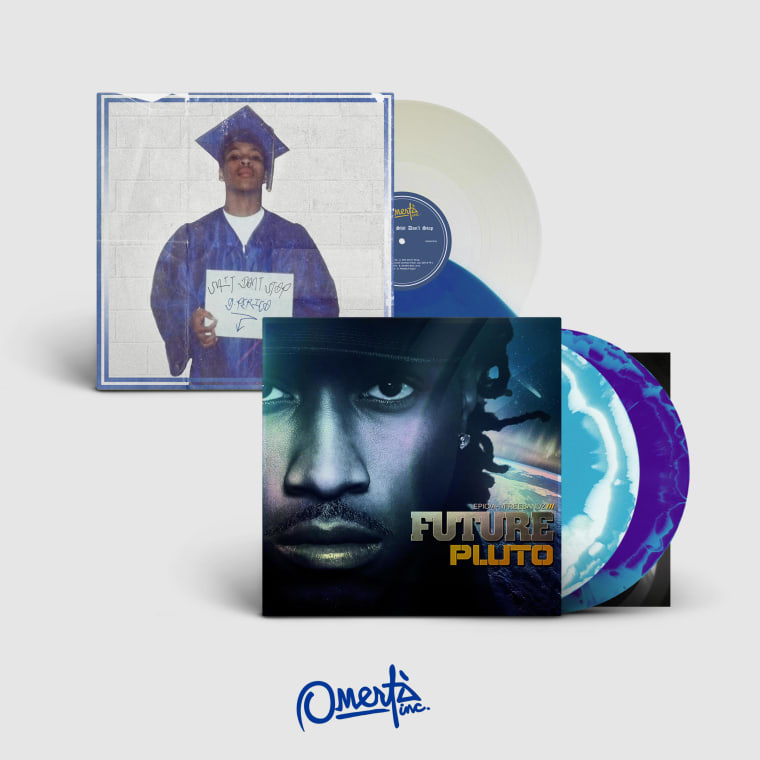 Omerta, a newly launched vinyl reissue company, is launching their webstore by bringing two major hip-hop releases to vinyl for the first time. Future's Pluto and G Perico's Shit Don't Stop have both been remastered for vinyl and pressed on high end 180-gram discs. Both albums have been limited to 500 copies and will be available through Omerta on February 24.
"Hip Hop has its roots firmly in vinyl culture but in recent years the format has been left behind with the increase in digital releases and mixtapes," the company told The FADER in a statement. "Omerta Inc., founded in London in 2017, is born out of a love of hip hop, mixtape culture and years of collecting vinyl."
The company plans to release a new pair of albums on vinyl every month, from out of print classics to mixtapes that will see their first-ever vinyl releases. Pre-order Future's Pluto and G Perico's Shit Don't Stop here.