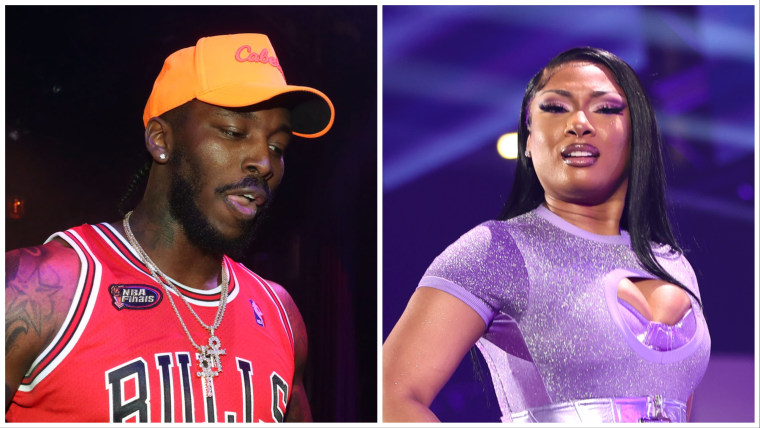 Pardison Fontaine is accusing Megan Thee Stallion of cheating in his new diss track, "Thee Person."
Earlier this month, the "WAP" rapper released a new song called "Cobra," where she talks about a man receiving oral sex in her bed. And though she never named any names, fans were quick to assume the line was about her ex-boyfriend of two years.
Initially, Pardison — who split from Megan back in May — appeared to respond to the backlash in his Instagram Story, where he posted a video of Future saying "it's an evil world we live in" followed by a photo of basketball star Tristan Thompson laughing.
However, Pardison didn't stop there. On "Thee Stallion," the rapper spends almost five minutes talking about how he'd planned to propose to his ex before trying to paint her as a liar, even going so far as to allege that she "lied to Gayle King" during her televised interview about being shot by Tory Lanez in 2020.
"You know the devil was a serpent / For some streams and views girl I hope it was worth it / This ain't for Megan Thee Stallion, this for Megan Thee Person," Pardison raps. He also went on to say that he had his own suspicions about Megan being unfaithful in a line about catching her texting other people by claiming "you did you first I just did me bigger."
"You flew out the country ain't called for days in my mind we had parted ways," he added, "You was back moving awful stranger in an effort to fix it I took all the blame like I always do / Apologize for shit that I know I ain't do."
The FADER has reached out to representatives for Pardison Fontaine and Megan Thee Stallion for further comment.