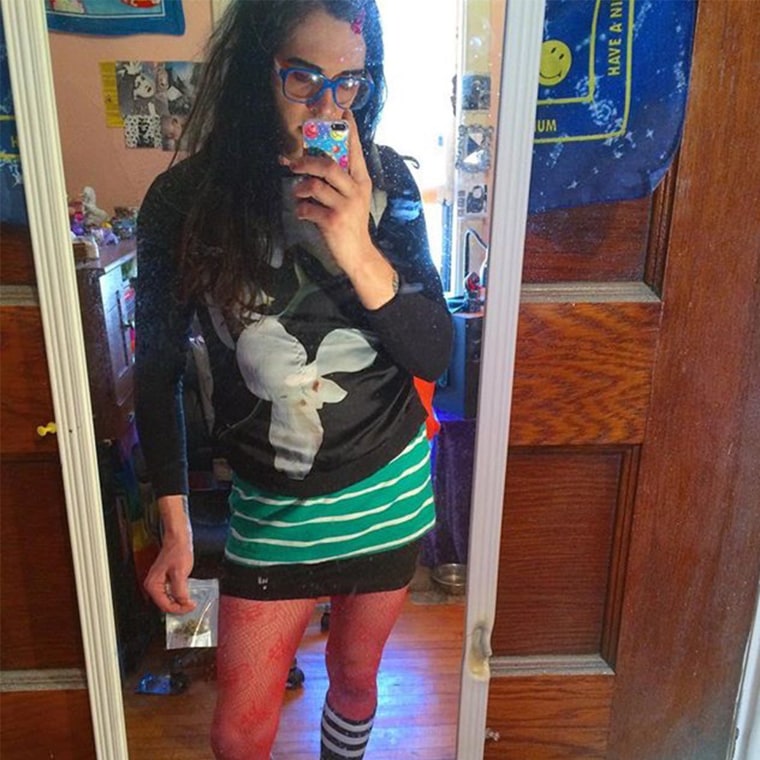 Chicago-based multi-instrumentalist producer Angel Marcloid — who records under the moniker Fire-Toolz — knows a thing or two about fusion. Drawing upon heavy tech influences, sensual sax, and even a sample of "My Boo" by '90s Atlanta hip-hop group Ghost Town DJ's, Marcloid beautifully defies genre boundaries with her new single from her forthcoming album, Drip Mental. "?" is a glossy electronic collage of haunting screams and '90s-inspired melodies that evokes an image of a dark fluorescent car ride down Mulholland Drive.
"'?' came together more quickly than I could process," Marcloid told The FADER over email. "I had most of it put together in my head by the time I had laid down only a piece of the melody. It's like it was begging to exist, so I worked as fast as i could. '?' stands somewhat isolated from the other tracks on Drip Mental, in terms of atmosphere and style. The track serves in my mind as a kind of belated ending to my previous album, Even The Files Won't Touch You — like another chance to grow and shift the perspective of that album closer to reality than to delusion. I couldn't put into words a proper name, aside from the assigned working title, so I let that circumstance give it its name."
Chicago label Hausu Mountain Records will release the new Fire-Toolz album Drip Mental digitally on February 3 and on CD and cassette on February 24.