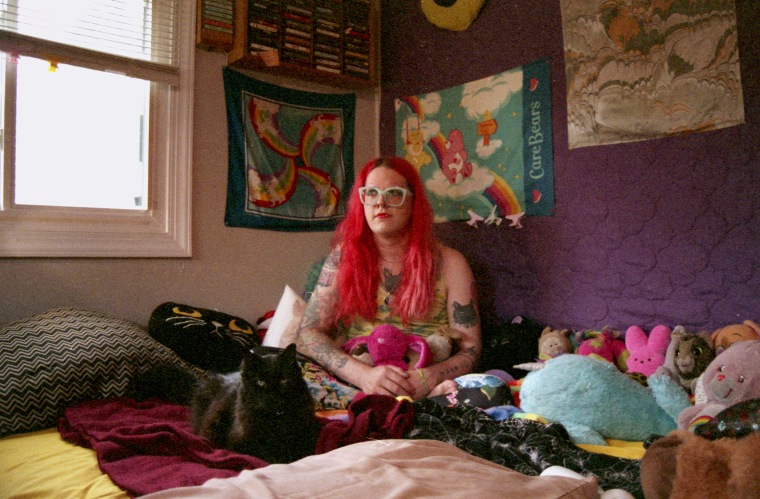 The FADER's "Songs You Need" are the tracks we can't stop playing. Check back every day for new music and follow along on our Spotify playlist.
On a busy New Music Friday, a new record from Chicago noise-pop titan Angel Marcloid (Fire-Toolz) stands out as the strangest, most engaging album of the bunch. I am upset because I see something that is not there. — like all her records — mixes technicolored proto-hyperpop with black metal intensity and jazz theory, to bizarre, beautiful effect.
Mid-album standout "Paraclete Bhishajyati" is a rare Fire-Toolz composition in that it remains blissed out and tranquil all the way through. Though it begins with industrial percussion fit for Trent Reznor at his most disgusting, the beaming acoustic strumming and dreamy stadium guitar licks that slowly develop — as the automated drums themselves evolve into a more complex, almost-swinging groove — never dissolve into hellacious screeches or blast beats. Instead, a shimmering alto sax joins the mix about halfway through the six-and-a-half-minute track, riding the rhythm section's rainbow bridge of heavenly vibes. Listen below and enjoy your Friday evening.