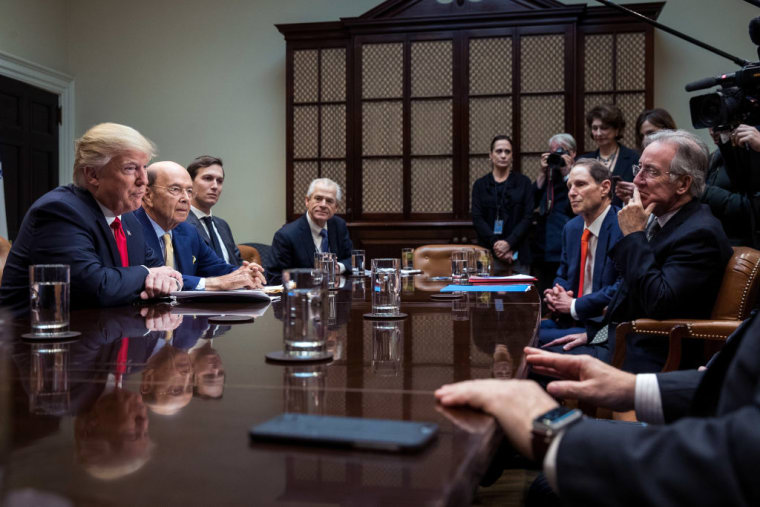 A new New York Times report into life inside Donald Trump's White House paints a picture of an inexperienced team struggling with everything from the roll out of its executive orders to switching on the lights.
The account, published today, is based on interviews with dozens of government officials, congressional aides, and former staff members. It contains details such as the assertion that, "Aides confer in the dark because they cannot figure out how to operate the light switches in the cabinet room." This leads to the comical scenario in which, "Visitors conclude their meetings and then wander around, testing doorknobs until finding one that leads to an exit."
Trump himself is said to be preoccupied by his approval rating and spends much of his time watching news on TV. He is said to have had a widescreen fitted so he can catch up over lunch. The account states that Trump "feels increasingly pinched by the pressures of the job and the constant presence of protests."
In addition to the new TV, Trump is also said to have four hardback chairs be placed in a semicircle around his Resolute Desk. "Visitors to the Oval Office say Mr. Trump is obsessed with the décor," one passage reads, "It is both a totem of a victory that validates him as a serious person and an image-burnishing backdrop. So he has told his staff to schedule as many televised events in the room as possible." Trump is said to give quick tours to visitors between meetings, highlighting changes he has made.
Read the full New York Times account here.