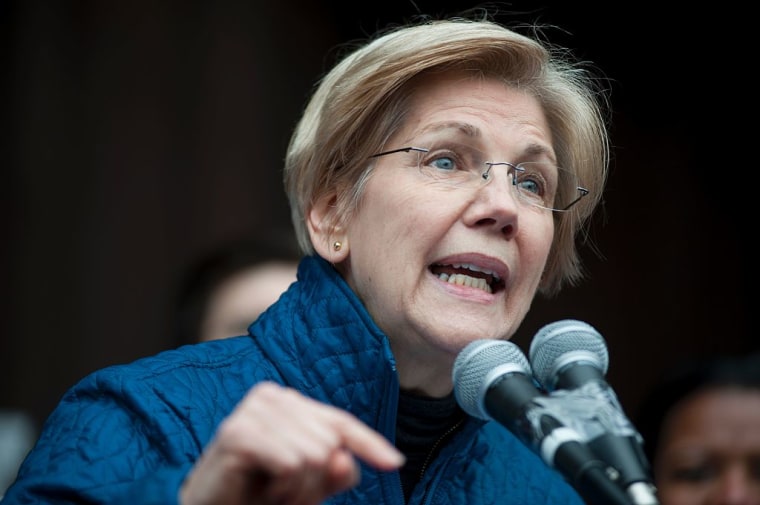 Senate Republicans issued a rare party-line rebuke of Democratic senator Elizabeth Warren Tuesday night, barring her from further participation in a debate on Jeff Sessions' nomination for Attorney General, The Washington Post reports.
The rebuke followed Warren's choice to read a letter written by Coretta Scott King in 1986, warning Congress against Sessions' appointment to a federal judgeship, on the senate floor.
Majority Leader Mitch McConnell interrupted Warren mid-speech after she quoted Ms. King, claiming she had violated Senate a rarely-invoked rule by "impugning [Sessions'] motives and conduct." Specifically, he cited a passage from the letter—quoted by Warren—in which King states that Sessions had used his power as U.S. attorney to "chill the free exercise of the vote by black citizens."
The move follows heated debate on the confirmation of a number of Trump's cabinet picks, most notably Sessions and Betsy DeVos, who was confirmed earlier today via a tie-breaking vote from Mike Pence.
Warren is now reportedly forbidden from speaking again on Sessions' nomination, after the Senate voted 49 to 43 (strictly along party lines) to uphold the rebuke.
Ms. King's letter, which you can read here, urges Congress to block Sessions' nominated based on his civil rights record and—as the quote above alludes to—his role in prosecuting a 1985 voter fraud case in Alabama brought against black civil rights activists, including a former aide to Martin Luther King. In response, King wrote that Sessions' appointment to the federal bench would "irreparably damage the work of my husband."