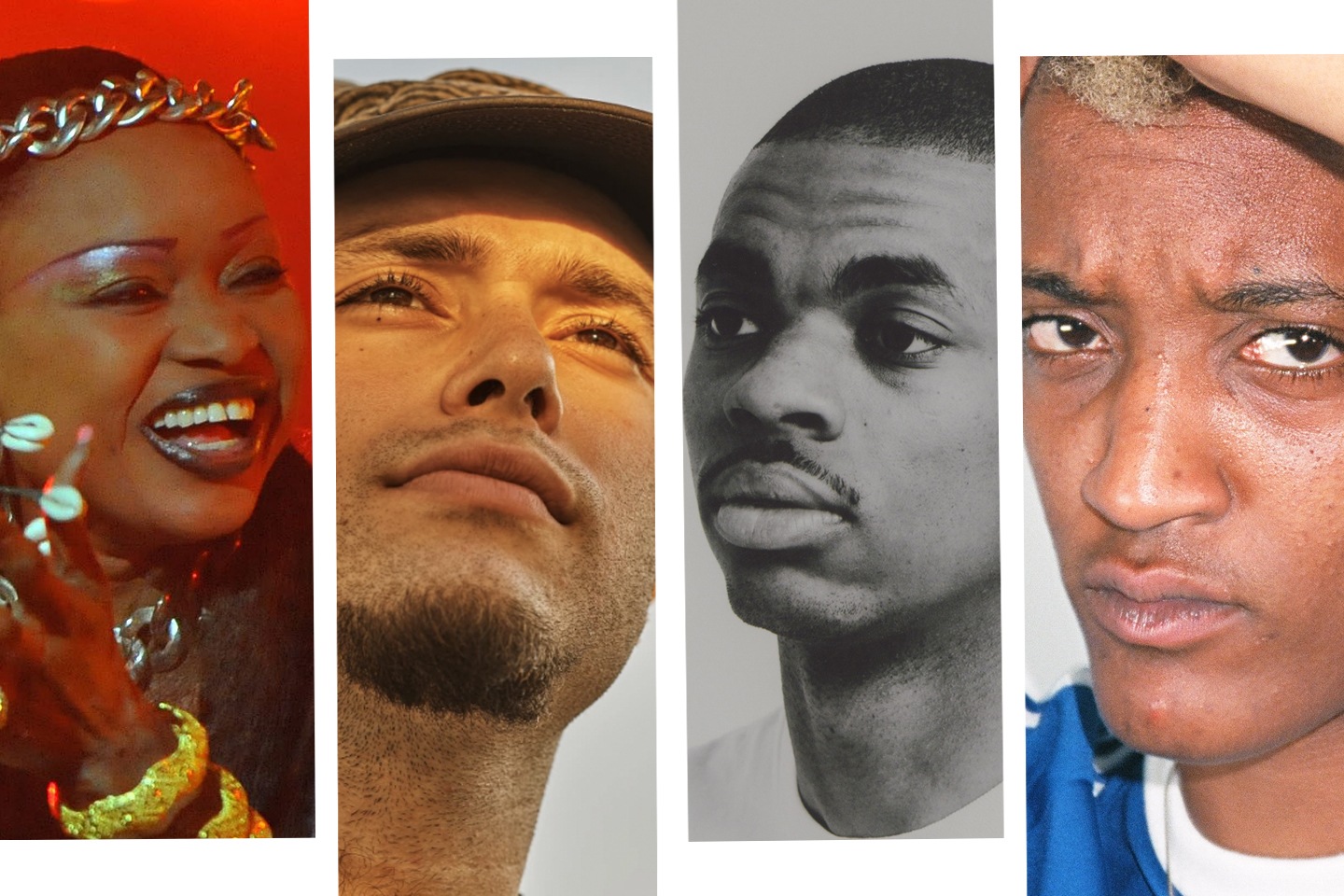 1. "You made it rain like you own the sky," sings Sampha on "Under." Listening is like being out at sea, emotions crashing over us like waves.
2. Syd's "Know" has some heavy Aaliyah vibes and, like all the best R&B songs, gives us tingly feelings.
3. Over sci-fi thriller sounds, Vince Staples decries gentrification and tells the government to suck a dick on "BagBak." With you the whole way, Vince.
4. Stormzy's "Big For Your Boots" is our first, bumping taste of his upcoming album. The video is an ode to Stormzy's London existence — we are so there.
5. On the heartache-filled "Bet She Looks Like You," rising soul singer Nick Hakim's rough-hewn and sensual voice makes him seem from another time — the late '60s, maybe.
6. Saba is a pure Chicago kid with a heart full of love for his hometown . His rich rhymes lead the tour of his hood in the video for "Westside Bound 3," which features Joseph Chilliams.
7. Very promising Texas upstart Khalid's silky voice sends chills down the spine on "Shot Down."
8. Moroccan rapper 7liwa's snack of choice is "Haribo," and the high-energy, autotuned track is just as gummy and satisfying as the bodega staple.
9. A sad pop song can be magic: Gussy gets it just right with the synthy, sparkling "Mornings," which will make you want to wear your melancholy on your sleeve as a symbol of strength.
10. Malian singer Oumou Sangaré is here to lift you up with "Yere Faga." Held together tightly by Afrobeats drummer Tony Allen, the song is full of power and joy.
11. Calling it now: we're about to be grinding real slow to "Pull Up Wit Ah Stick" from Atlanta's SahBabii all the damn time.
12. With its airy, romantic beat, Dide and Davido's "Sean Tizzle" has
us wistful for summertime date nights.
13. The sweet, steady chug of "Glitter," Charly Bliss's ultra-catchy new breakup jam, makes vindictive feelings sound sparkly.