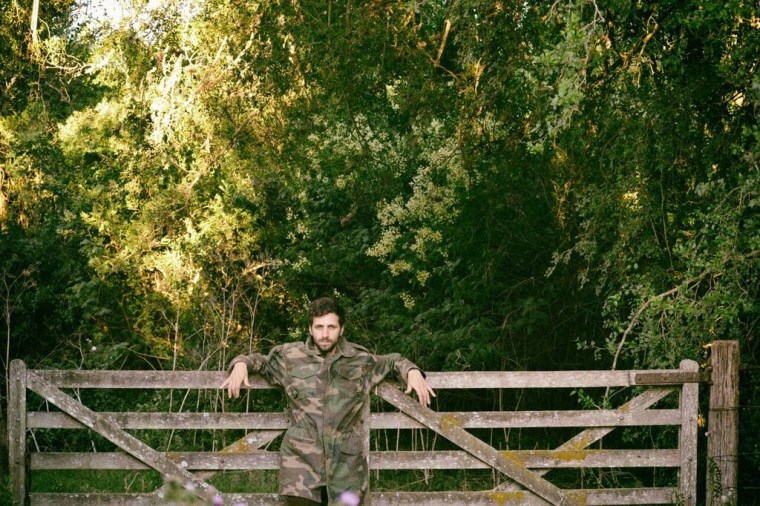 Dolores-based musician Mati Zundel makes music as Lagartijeando that pulls traditional Argentinian rhythms into a contemporary, electronic context. His new song "La Memoria Del Viento" is a technicolor acid trip around Latin America, brought to life by the strums of an Andean string instrument called the charango and hypnotic flute infusions. Each listen brings about a new feeling, sometimes evoking a mellow nostalgia and other times a celebratory rapture. But above all, it guarantees one thing for sure: the need to get up and dance.
"'Memoria Del Viento' is an homage to my travels through Argentina and Bolivia," Lagartijeando told The FADER over email. "The original idea for the song was to revive a popular Andean music style, el huayno — we have the charango and the quena playing the rhythm and melody of the huayno, but mixed with cumbia (percussions) and hip-hop and house drum beats. Further into the development of the song emerged the voice and the lyrics, which involve a traveler telling his son (as the lyrics say, 'gua gua') about his adventures through the Andes."
"I also added something experimental into the middle of the song so it had a little bit of everything — a quena and flute melody, a piece of vocals, an introduction to the electronic style and a part of experimental noise," he continued. "For me, this song represents a fusion of rhythms, sounds, and cultures that are all quite different, and yet speak the same language. I think these similarities are typical among all humans and working to illuminate them helps unite humanity."
We think so, too. Listen below.
Wonderwheel Records will release Lagartijeando's album El Gran Poder on March 31. Preorder here.