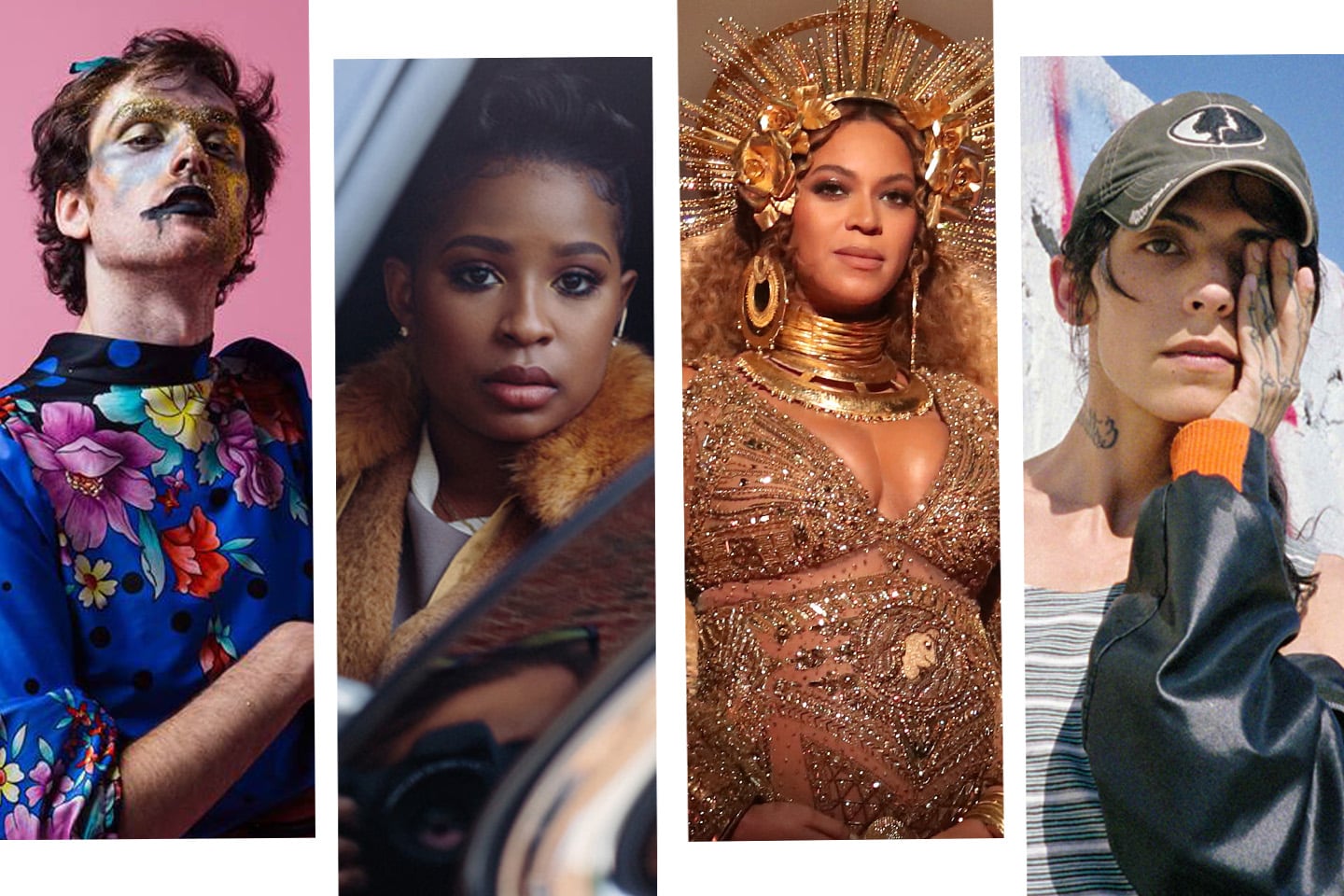 1. After Beyoncé's mind-blowing Grammys performance, new Bey vocals could not be more welcome. Jay-Z joins her on DJ Khaled's very smooth "Shining."
2. Yes, it's Valentine's Day, and yes, we are listening to new Omarion. "Distance," his new one, reminds us of every hot-and-heavy crushes we've ever had. All of them, at once.
3. Trimmed with bird chirps and twinkles, semi-mysterious group Superorganism's "something for your M.I.N.D." is twisted pop brain food.
4. "I wanna make good love," Jacquees croons to DeJ Loaf on the NSFW "No Better Love." She responds positively to Jacquees's vocal stimulation.
5. It's insanely sexy to hear St. Louis's Smino talk about food and his love for "Anita." The song's kinda goofy, but what's hotter than a good sense of humor?
6. Soft drums, ethereal vocals, and graceful piano thrust "Lost In My Mind," from French-Cuban duo Ibeyi, into astral territory.
7. On the dizzying and thrashy "CC," Sega Bodega and Shygirl "fuck shit up" and "hold it down," despite claiming they can't seem to do either.
8. If everything country star Miranda Lambert lists on the supremely catchy "We Should Be Friends" is true, then yes, Miranda, we should definitely be friends.
9. On her drop-dead gorgeous remix of Dan Bodan's "A Soft Opening," Elysia Crampton threads somber vocals alongside glitchy beats, eerie chuckles, and the sound of rushing water.
10. D.C. band Witch Coast's stormy and melancholic "Devil Vision" is tailor-made for solo head-banging.
11. The wind instruments on Argentinian musician Lagartijeando's "La Memoria Del Viento" conjure both nostalgia and visions of a mystical future. It's spiritual and very groovy.
12. "Curse every one of you/ Who'll tell me that I cannot be/ What I want," goes PWR BTTM's rollicking new pop-punk track, "Big Beautiful Day." The video is a party, and just as joyous as the song.
13. Prince is gone, but his music will soundtrack Valentine's Days for centuries to come, especially now that we can finally stream it on non-TiDAL platforms. We suggest "Do Me, Baby" for tonight.