How 3 Real-Life Couples Do A Cozy Night In
What loved-up New Yorkers actually do on a stay-at-home date.
Date night shouldn't have to break the bank. In the spirit of Valentine's Day, three couples in New York City invited us over to their place to show us how they Netflix and chill.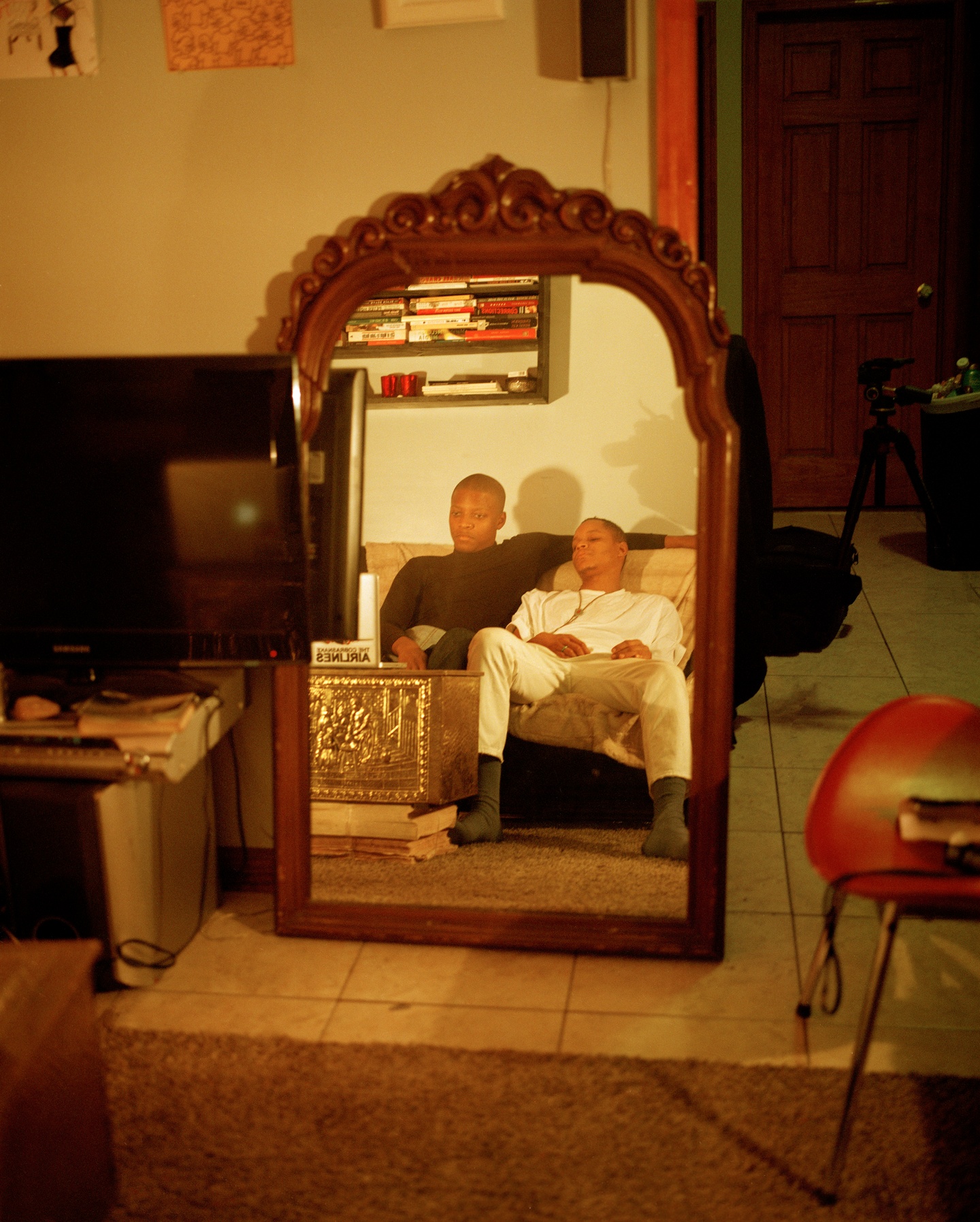 What do you watch?
Devin: I watch shows in spurts. Recently I've watched a doc on La Lupe, Insecure, Queen Sugar, Atlanta, Chewing Gum and Empire.
Elliot: I hardly watched TV prior to dating Devin, but began watching Scandal with him further into our relationship. We watched Atlanta, Queen Sugar, and Insecure together too. I'm now obsessed with Celia, but mostly cause Jeirmarie Osorio makes you want the world for Celia.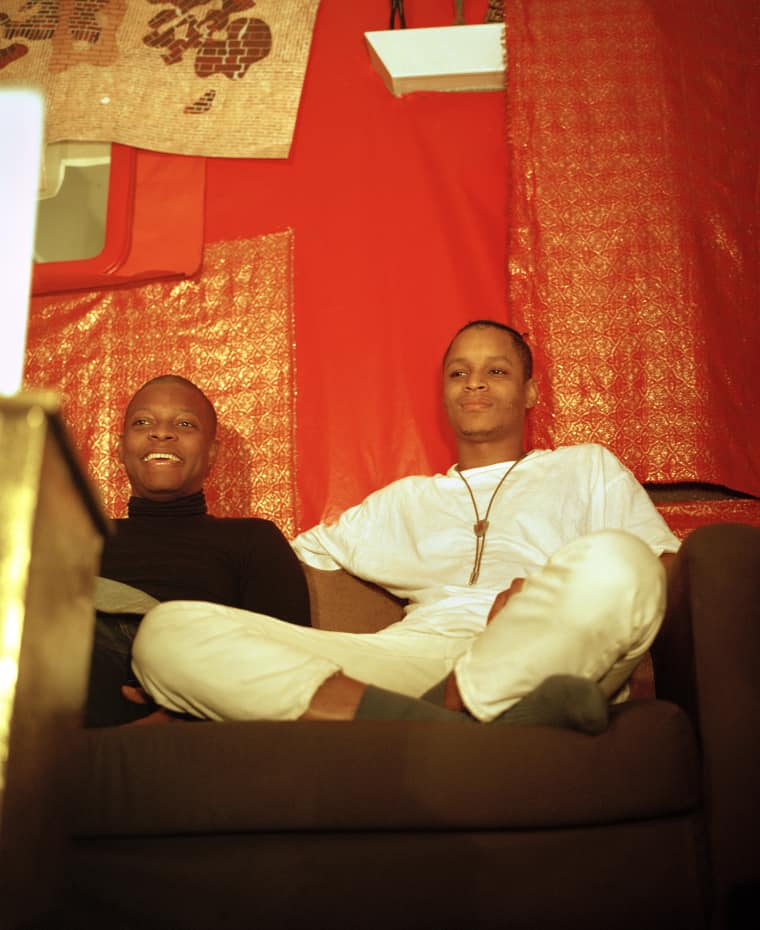 What do you eat?
Devin: I love Asian noodle soups and stir-frys. Also, a great piece of steak or gummy bears any day.
Elliot: Everything. I usually eat one big meal a day, which'll usually be rice, beans, and pulled pork if we're at Devin's, or jerk chicken and macaroni if we're at my apartment.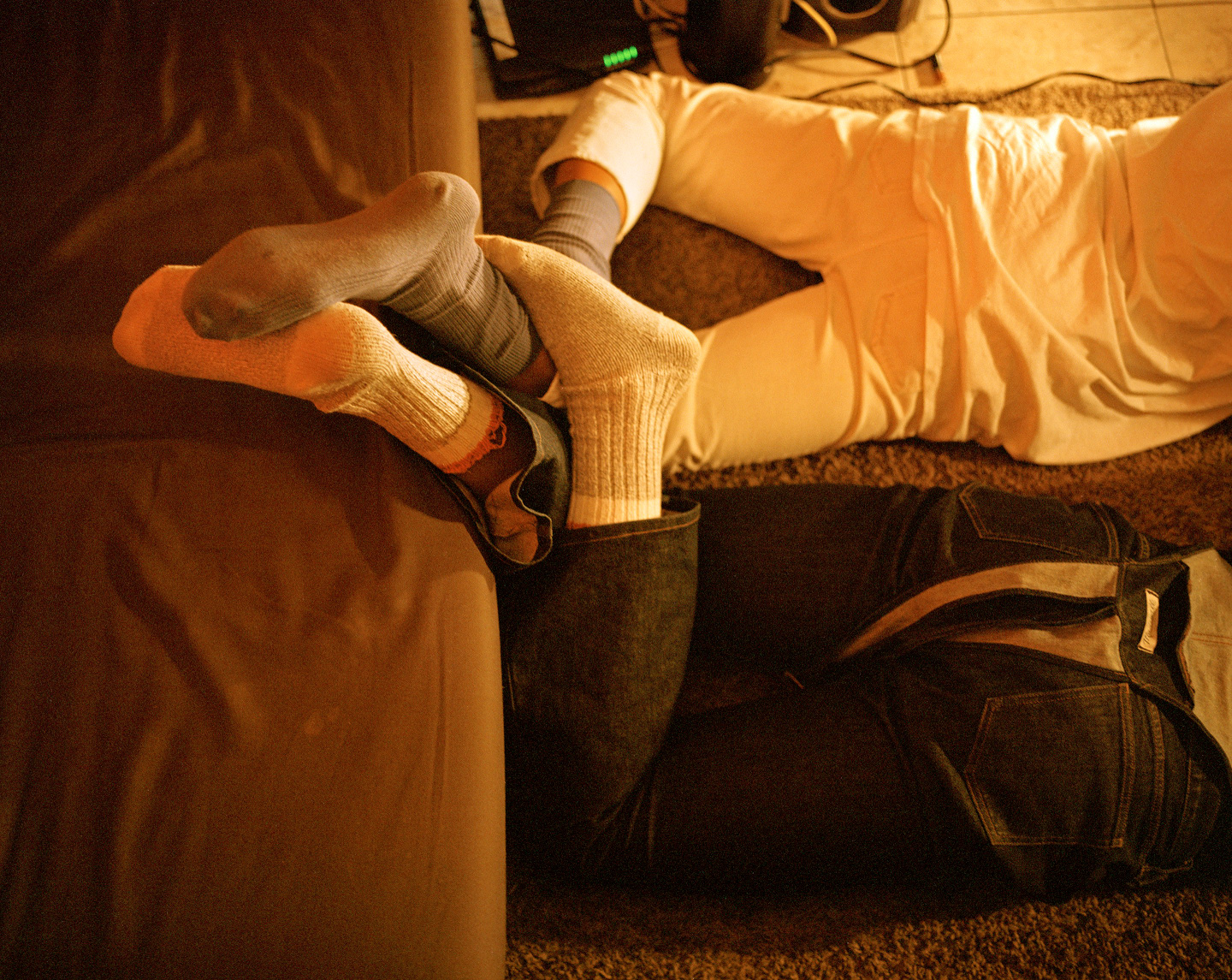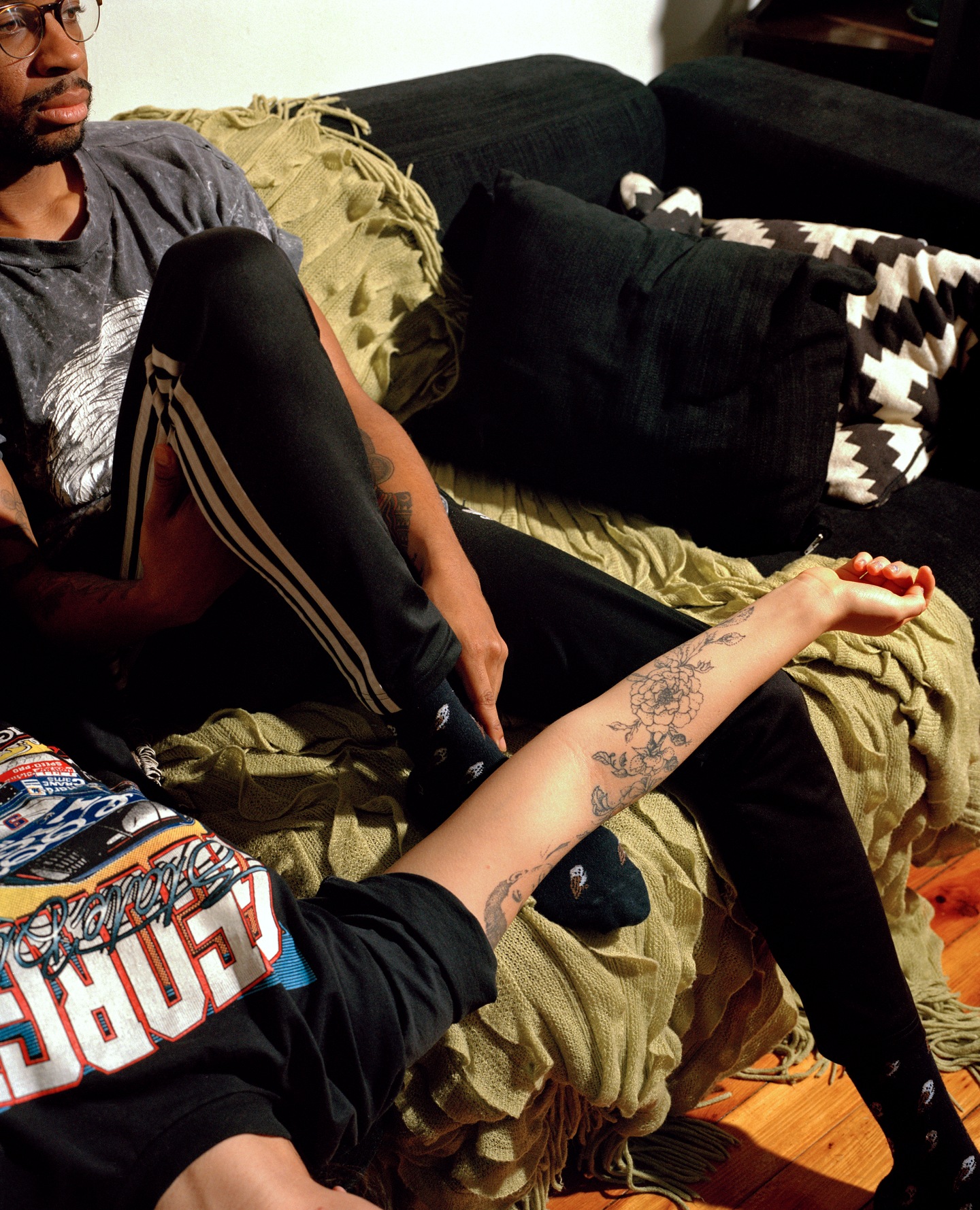 What do you watch?
Spree and Kessia: Insecure, Atlanta, Hip-Hop Evolution, music documentaries, crime documentaries, and Animals on HBO.
What do you eat while watching?
Spree and Kessia: Most of time we cook, or if we order in, we'll order Mexican food from Chinatala.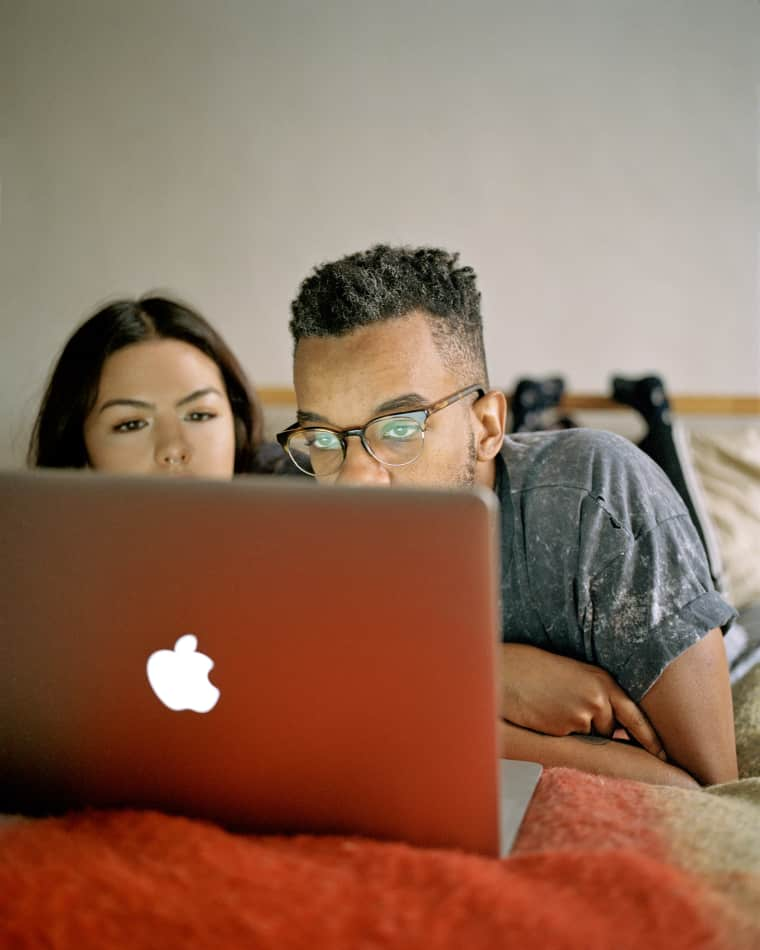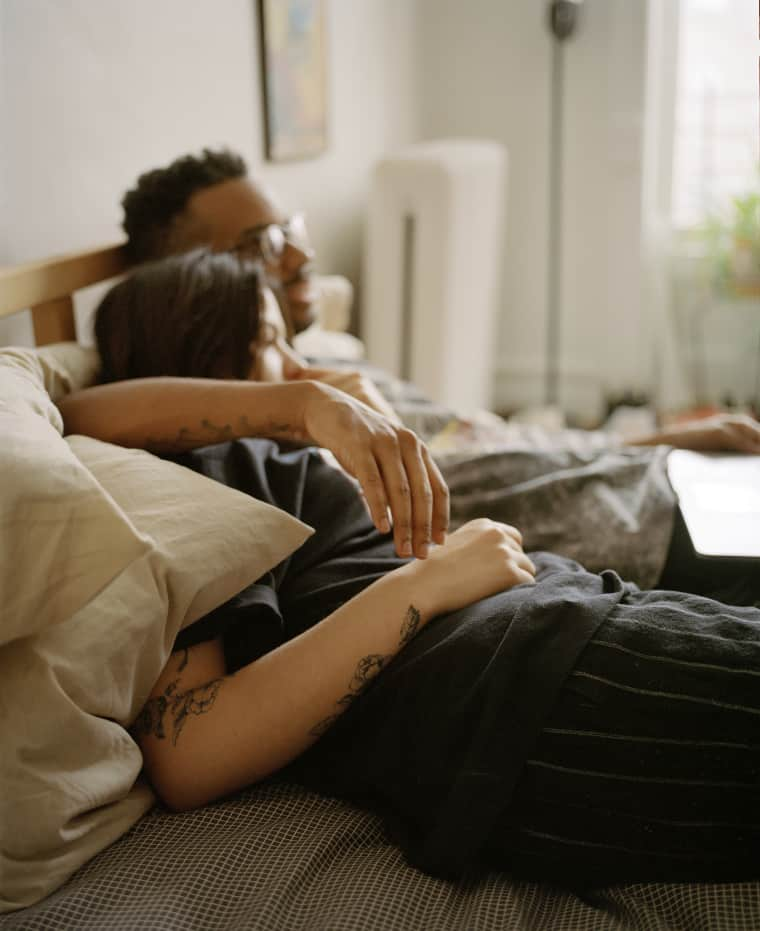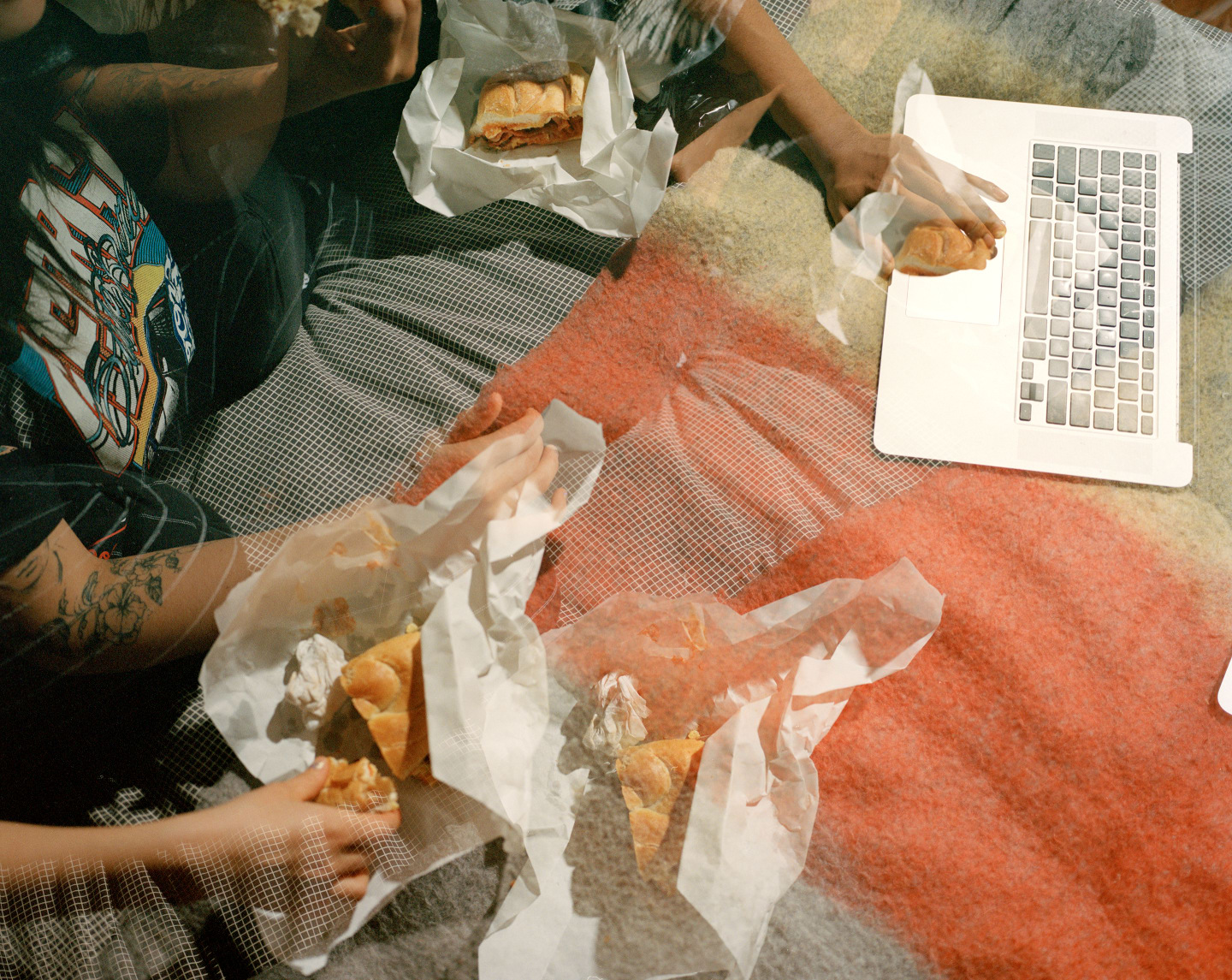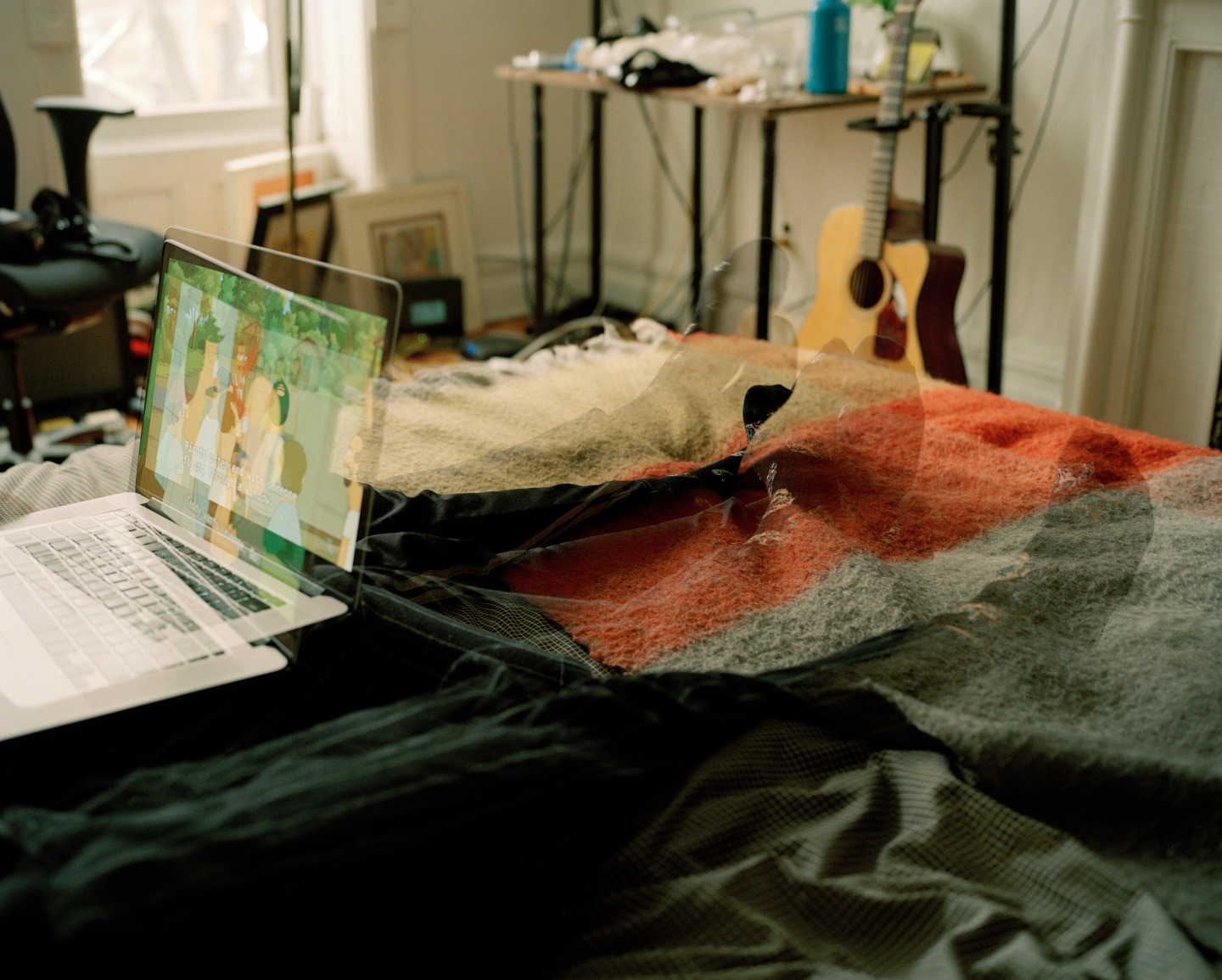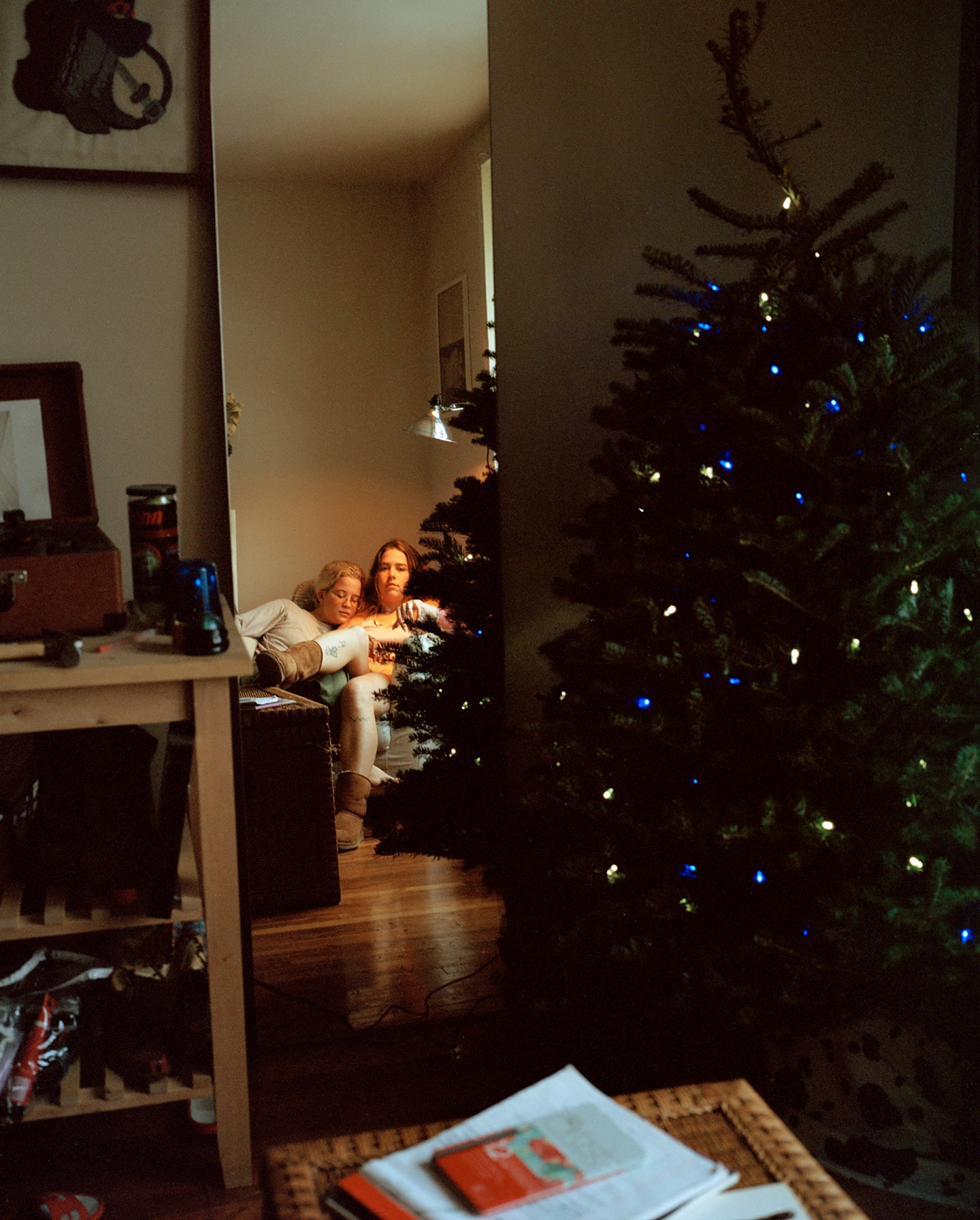 What do you watch?
Kelly: I'm not too picky with TV, sometimes I like to light a couple long tapered candles and watch Grey's Anatomy in the bathtub because my mom and I used to watch it every Thursday when I was in high school.
Judy: Right now I almost only watch competition reality shows like The Voice and Top Chef, patiently awaiting the return of The Bachelor. Sex And The City is always somewhere in there ... I also love to watch makeup tutorials and different famous YouTubers, and compilations of celebrities' snapchat stories.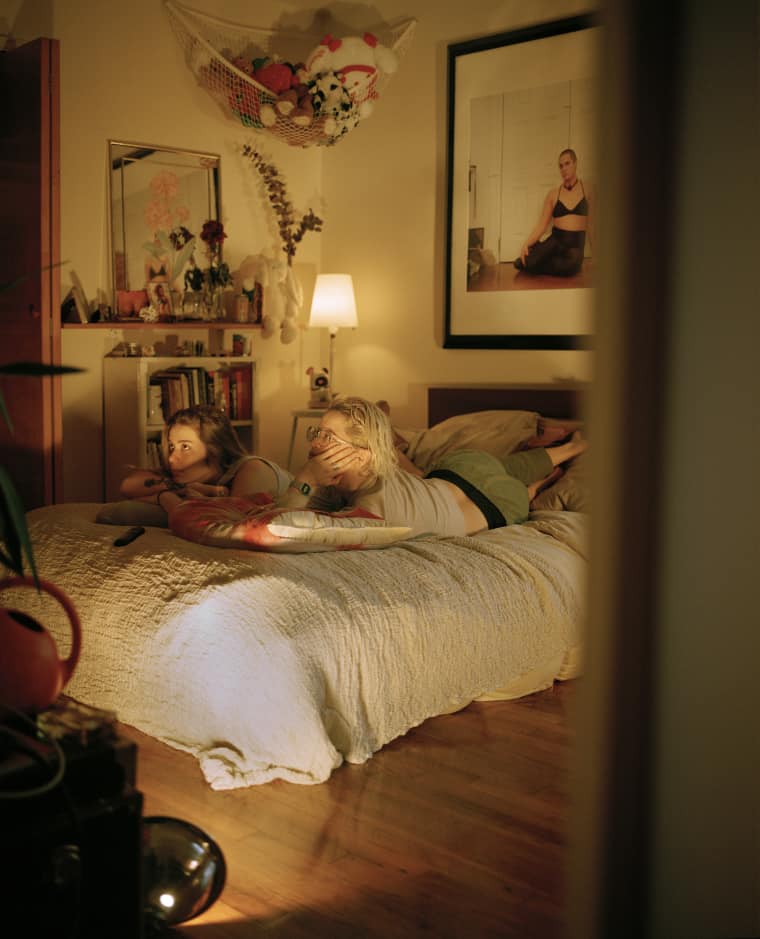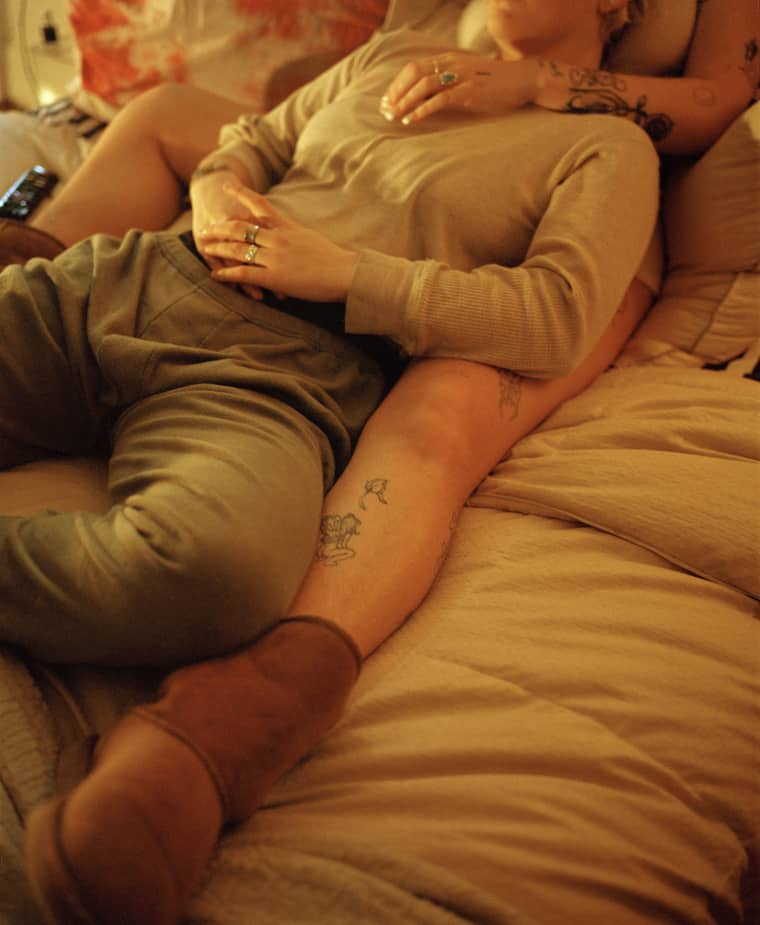 What do you eat?
Kelly: "We do so much take-out sushi from this unbelievable place down the street and lay it all out on our bed and pick at it together. Those are my favorite dinners."
Judy: "I love to get ice cream and like, Chex Mix, and eat them together. Pickles, dried mango. Qe always have seltzer too so Kelly makes me Tito's vodka, seltzer, and a lemon wedge at night."