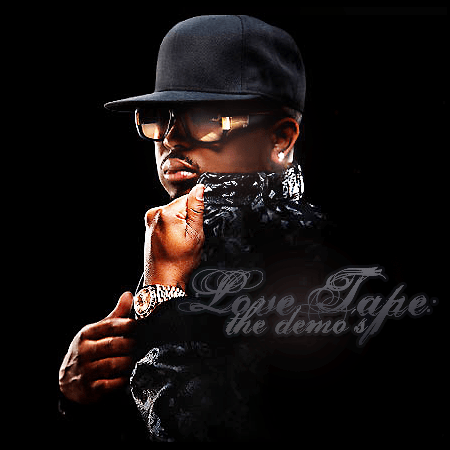 Kanye West's Yeezy Season 5 show featured no new music, technically. Instead, he played a 20-minute version, created by recent collaborators DJDS, of an old demo of The-Dream performing J. Holiday's "Bed." The-Dream originally co-wrote the song for Chris Brown in 2006 or 2007 with producer Los Da Mystro; they were a productive pair, and in 2013, would both win Grammys for their work on Rihanna's Unapologetic.
In 2010, a Rihanna fan blogger posted a 53-track, extremely unofficial mixtape entitled LoveTape: The Demo's (apostrophe included). It contained a number of reference vocal tracks of The-Dream performing mega-hits and nonstarters that he wrote for Mariah Carey, Rihanna, Janet Jackson, and Ciara. One track had The-Dream singing parts of what would become "Amazing" on Kanye's 808s and Heartbreak: "I'm amazin', I'm amazin'… I became a monster, and a killer/ Next LP better than Thriller," in The-Dream's version. And, of course, there was his now-iconic demo of "Bed."
Last.fm has counted just 159 listeners since the LoveTape's release. Heaven only knows if Kanye was one of them, though I can see Jerome LOL getting in there. The Rihanna blog, and the mixtape's Mediafire link, are sadly long defunct. But it's one of my favorite things I ever downloaded. And the person who uploaded it, who goes by the name @cabyus on Twitter, is still very much on the ball, even as the music industry has changed the nature of fandom around them.
"I honestly can't tell you specifically where I got [the demos]," they told The FADER today. "I was 15 and a huge internet addict, so I stayed on Google and just trying to research who he wrote for, what songs were never released, etc. This was back when leaked music was easier to find. Though I didn't actually leak it, why not compile it together for fans like myself to have it all in one file?"
I asked if they'd be copping the new Yeezy collection. "If I had the wallet for Yeezy, I'd probably be wearing Yeezy," they said. "Until then, I'm a thrift ho ✊🏾"
Another lost gem of an earlier internet: this FADER cover story about The-Dream.
On February 15, this post was updated to reflect the fact that DJDS created the "Bed" demo edit.