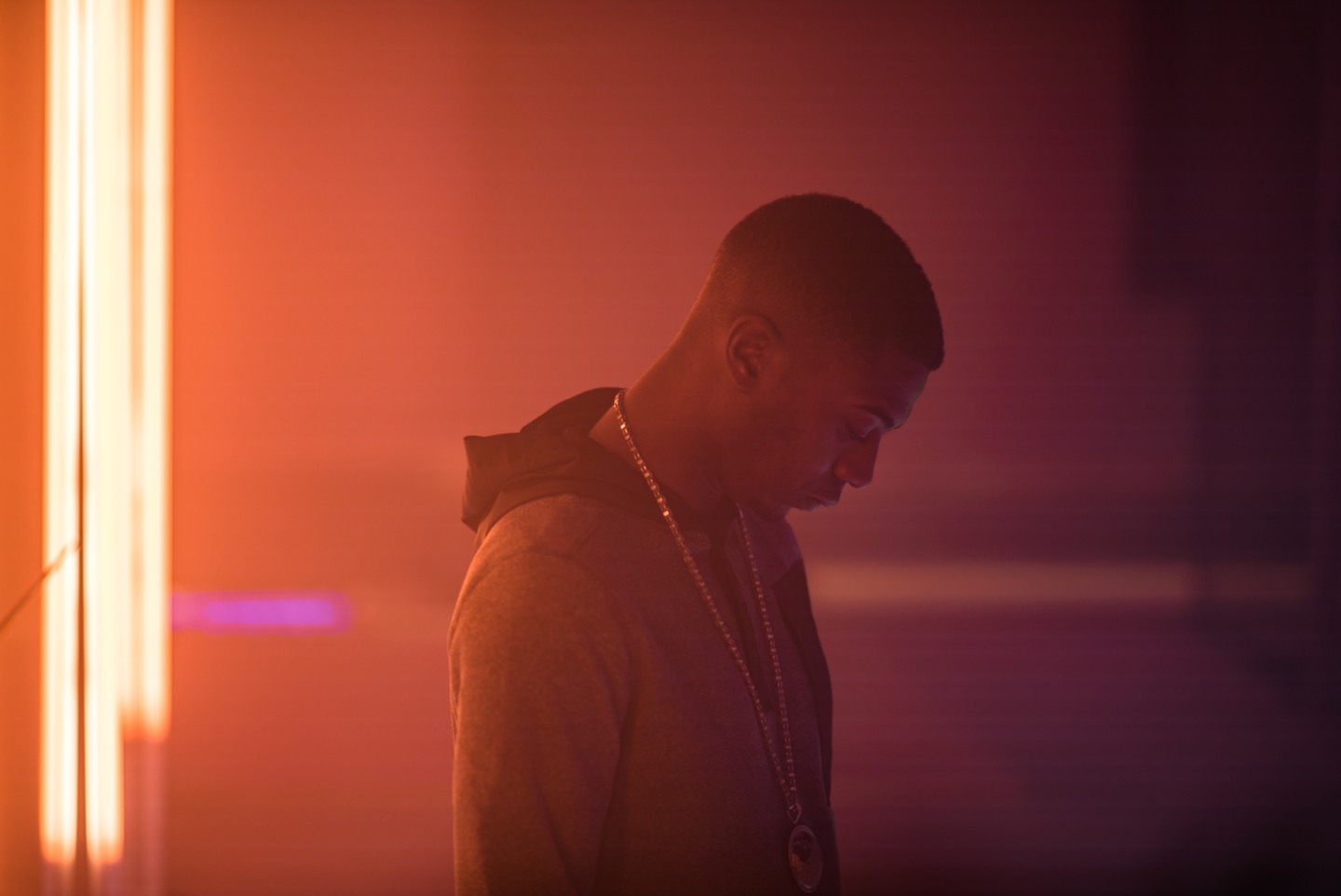 As you read this, Nines's debut album One Foot Out has already raced past its millionth Spotify stream. It's shifted enough units in a few days to push the London artist's unforgiving road rap to number two on the U.K. iTunes album chart — an incongruous blast of cold air amongst the likes of Top 40 crooner Rag'n'Bone Man and the 50 Shades Darker soundtrack. The record is released through XL Recordings, but its rapid conquest has happened with zero support from mainstream radio and almost no coverage in traditional media outlets. Instead, it's the endgame of years of dedication from one of the U.K.'s most hard-working underground rappers.
Based in north west London's Harlesden, Nines's music describes a brutal and mercantile part of the U.K. capital. He speaks for a loveless population of gangsters, hustlers, and doomed crooks that are often talked about in the media, but rarely given a voice of their own. With a two-sided persona that mixes unrepentant badman and hood savior, he has dropped stacks of cash in a sports store on gifts for local kids, as well as getting scandalized mentions in the British tabloids, such as when he featured on a track by pop star Tulisa in 2012.
For the most part though, he's remained more on the roads than in the spotlight, dropping four hard-boiled mixtapes in the past five years, including 2015's excellent One Foot In. His street hits are wildly popular: there are over five million YouTube views on "Yay" — the melancholic tale of a girl lost to coke addiction — and nearly double that for 2016's "Trapper of the Year," a club banger pivoting around larger-than-life drug dealer boasts.
The title of Nines's last release One Foot In (2015) was a deliberate reference to how closely tied to the gangster life he still felt. His new album's title One Foot Out seems like attempt to bridge the chasm between ruthless street existence and a newfound status as an artist with a bigger platform than ever before. On the record, Nines sticks to his established signature style with an almost conservative rigor. The beats are unflashy rap beds of minor key melodies and 808 kicks, augmented with occasional, sung R&B hooks. There's none of the experimentation that saw Giggs work in grime rhythms or flashes of minimalism on last year's Landlord, or any of the more outlandish sonics you'd find on a project from Skepta. Instead, Nines's rhythms serve as functional conduits for his laconically delivered bars.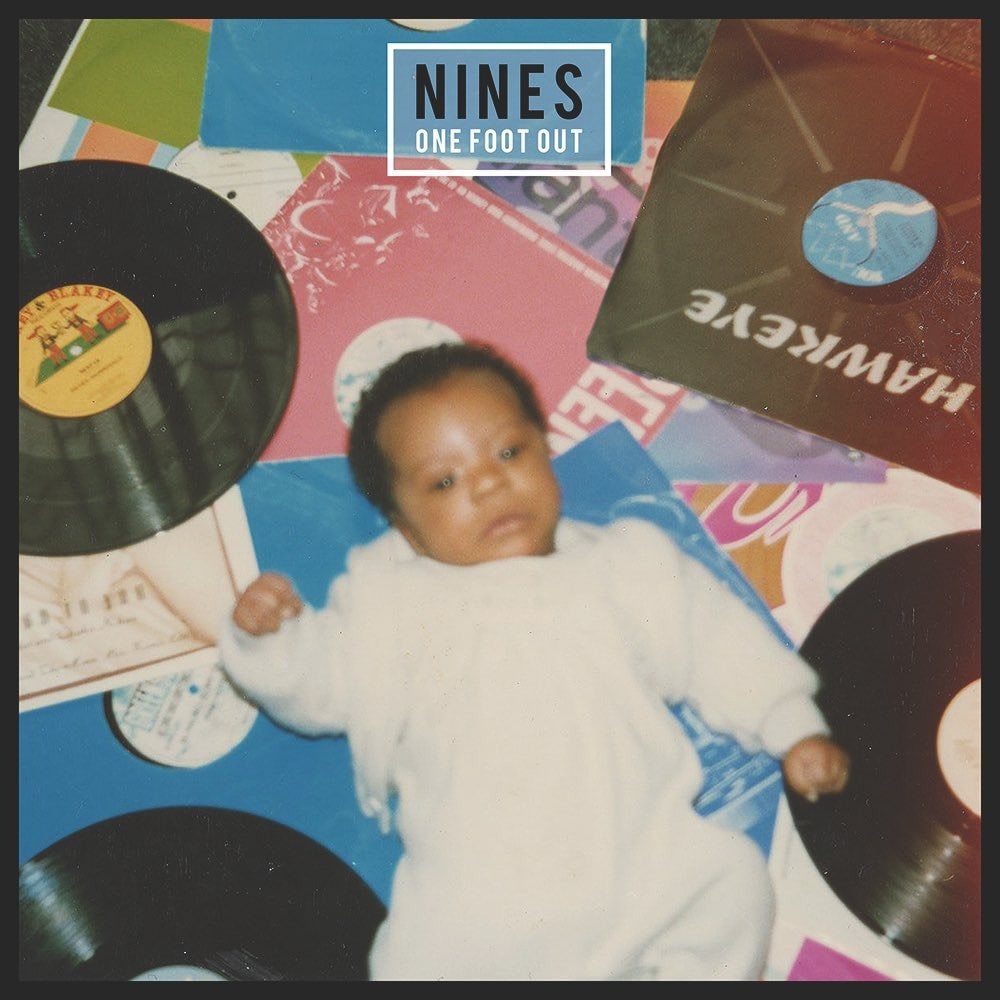 Nines has a constant yearning to both represent the world that made him, to understand it, to celebrate it, as well as to escape it.
For most of the album, Nines's subject matter remains much as it ever was, with sharply crafted, tightly rhymed metaphors about London's streets — and plenty of asides into how much drug cash he's stacked and how many side chicks he's got. He's an expert at dropping sly, funny pop culture references, comparing himself at various points to the Lannisters from Game of Thrones (he always pays his debts), Groo from Despicable Me (he's got a bad rep but a good heart), and Nucky Thompson, Steve Buscemi's character in Boardwalk Empire (he's going to live on an entire floor of The Ritz). These touches, along with the rolling flow they're delivered in, give an essential light and wit to his bars, elevating his grim themes beyond what might, in lesser hands, be hood cliché.
But Nines's expertise has always been his ability to present both the allure and the hollowness of the constant quest for money. On standout track "High Roller" (f. J Hus) he drops boasts of high living: "Me and the gang coming like some Arabs/ Spending all this crack money up in Harrods." But the brag is undercut by J Hus's hook — "What's the worst that could happen/ That hasn't already happened?" — that renders any sense of triumph bleak.
More surprising is the guest spot on "I Wonder" from London's Akala. The conscious rapper laces the track with some thoughts on the relativity of crime — what's the badness of road men, he asks, compared to the badness of a government that sells weapons by the billion? This is endemic of the album's melancholic quandaries. Nines has a constant yearning to both represent the world that made him, to understand it, to celebrate it, as well as to escape it. He wants to be Tony Montana, whilst knowing that Tony Montana always ends up dead and alone. This ability to display seemingly incompatible viewpoints is the strength of One Foot Out — it offers a glimpse into the mind of an eloquent artist struggling with to discover whether he's a trapper who raps or a rapper who traps. It's this conflict that makes the album a brooding, witty, and nihilistic listen that will speak volumes to his core fanbase, and, as the numbers are demonstrating, convert a host of new listeners along the way.
---
One Foot Out is out now on XL Recordings. Watch the video for "High Roller" (f. J Hus):