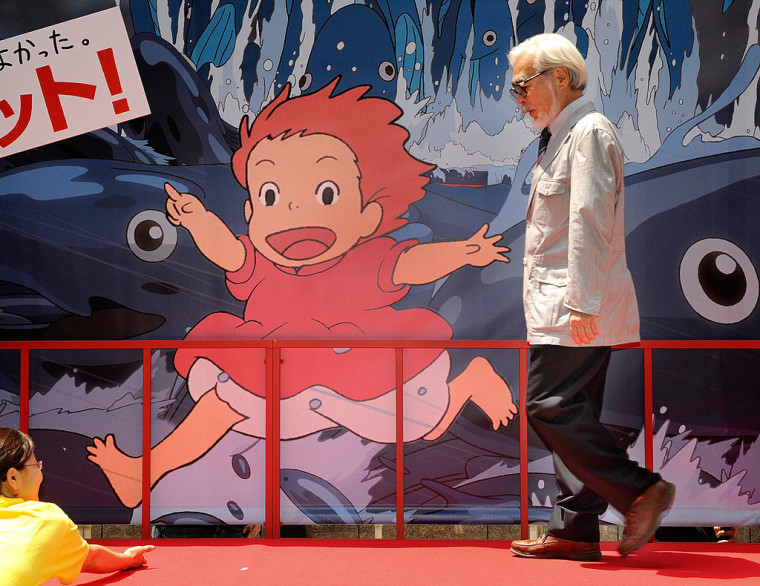 Hayao Miyazaki has returned to filmmaking for a new feature, according to a report in Kotaku.
The revelation came during an interview with Toshio Suzuki, who said that he is producing Miyazaki's next feature film. Japanese news agency Kyodo News reported that Miyazaki is in Tokyo "putting all his effort into making it [the feature]," and that it was conceived from a storyboard drawn in 20 minutes. Studio Ghibli, the animation studio co-founded by Miyazaki, reportedly hopes to release the film before the 2020 Olympics in Tokyo.
The Oscar-winning director of Howl's Moving Castle, Spirited Away and My Neighbor Totoro retired from directing features most recently in 2013; sources told the BBC Miyazaki has left filmmaking only to return at least six times. However, he still works on the films of Studio Ghibli, and recently began teaching himself CGI animation for a new short film Kemushi no Boro (Boro The Caterpillar).