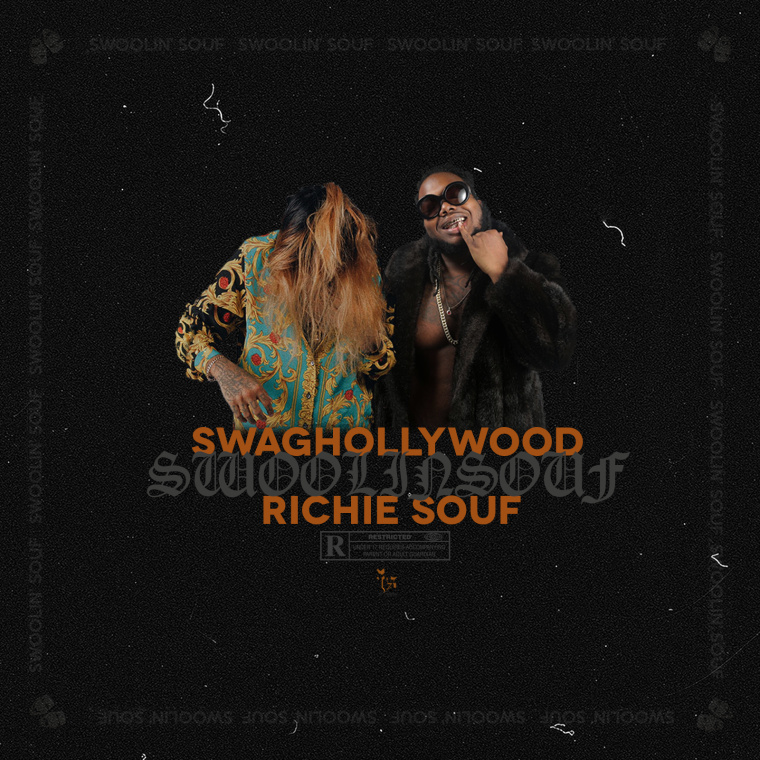 Swag Hollywood and Richie Souf's long-awaited Swoolin Souf project makes you feel like your wallet's getting fatter with each listen. At points throughout the tape, Swag channels his best, most money-counting self: "Married to the money I can't cheat!" he affirms on "Matrimony."
The two artists, who first connected for "Li Moe" in October 2016, complement one another perfectly throughout their full-length collaborative effort. Swag's slightly nasally, melodic sing-rap over Richie's pleasantly frilly and smile-inducing production make for the perfect feel-yourself, Slurpee-on-a-sunny-day soundtrack. "We linked and it was so organic, the way our sounds fit each other," Swag told The FADER over email, "it was only right we created a masterpiece."
Listen to Swoolin Souf below.