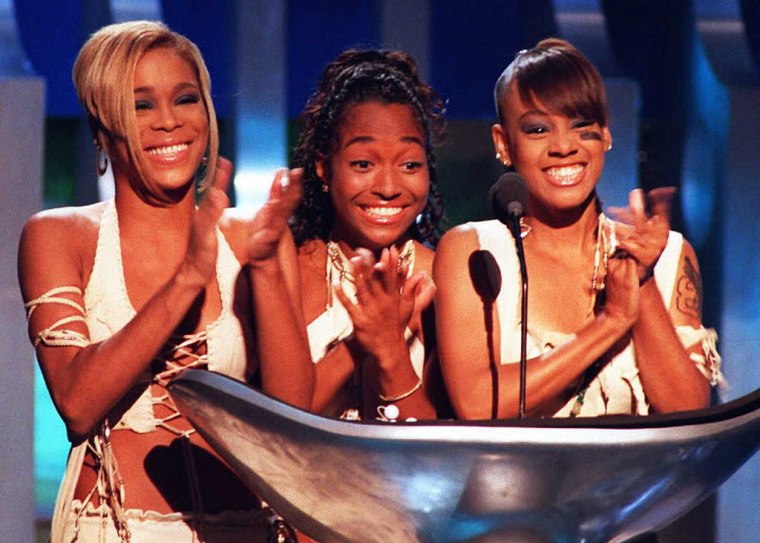 Back in early 2015, Chilli and T-Boz launched a Kickstarter campaign to crowdfund a final TLC studio album. Shortly after, they hit their $150,000 goal, before blowing past it by almost $300,000.
Now, two years later, the group has announced that the album is almost finished, and is "tentatively scheduled" for a June release. In a lengthy update on the Kickstarter campaign, TLC's manager, Bill Diggins, thanked fans and shared some insight into the process, promising that the project will be well worth the wait.
"When we decided to do the album it was based on a number of emotional decisions and one of the biggest was how you inspired Tboz and Chilli by your emails and texts asking them to do another album," Diggins explained. "They demanded of themselves a record that would stand up to the great body of work created in the past and that you would be proud of."
The album will be the group's fifth, and the first recorded without Lisa "Left Eye" Lopes. TLC's last album, 3D, was released in 2002, just months after Left Eye's passing.