Gorillaz Has Announced Its Live Return As Part Of Their Own Festival
Damon Albarn and Jamie Hewlett's animated project are to host the first Demon Dayz event.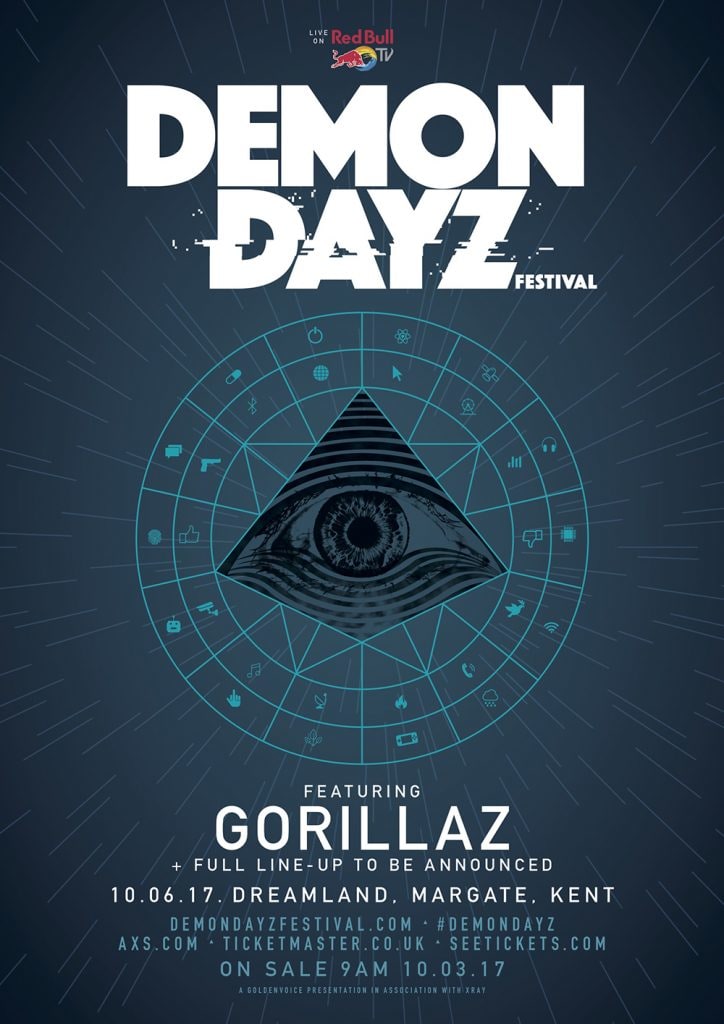 Gorillaz, the animated band created by Blur frontman Damon Albarn and comic book artist Jamie Hewlett, have announced their live return. The group will perform at their own Demon Dayz Festival, which will take place at Dreamland in Margate on the south coast of England in June. There are currently no other acts confirmed for the one-day event, which is scheduled for June 10. Further information about the festival can be found via its official website.
After many hints, and a string of multi-media stories from the animated characters in the band, Gorillaz shared new song "Hallelujah Money," featuring Benjamin Clementine, in January. The group's last album, The Fall, was released in 2011.