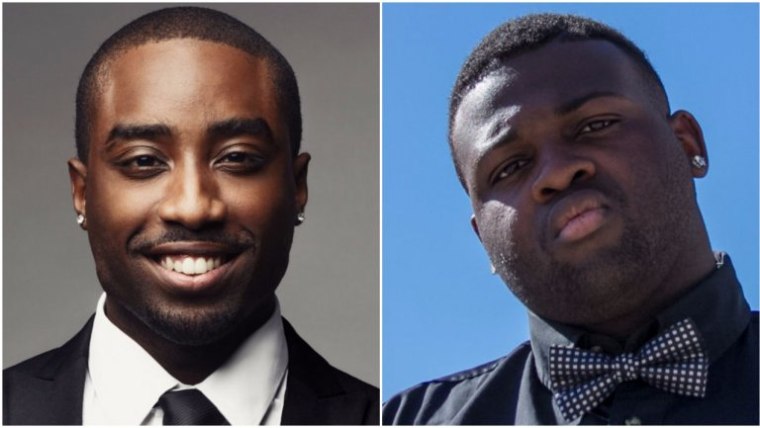 USA Network's upcoming series Unsolved: The Murders of Biggie and Tupac, which will look at the murders of Tupac and Notorious B.I.G., has cast its two lead roles. Tupac and Biggie will be played by Marcc Rose and Wavyy Jonez, respectively, Deadline reports. Rose may look familiar as he has already played Tupac in 2015 movie, Straight Outta Compton. Jonez, meanwhile, was discovered after a nationwide casting call and will make his acting debut in Unsolved.
The People v. O.J. Simpson director Anthony Hemingway has signed on to direct and produce the show with actors Jimmi Simpson, Bokeem Woodbine, and Josh Duhamel on board to play police officers investigating the deaths.
Unsolved is largely based on the experiences of former Los Angeles Police Department detective Greg Kading. Kading documented his experiences with the two murder cases in his 2011 book Murder Rap: The Untold Story of Biggie Smalls and Tupac Shakur Murder Investigations and will serve as a consultant for the show.