FIN Carves Out Pixelated Landscapes On Her Latest Song, "In Silver"
The N.Y.C. multimedia artist premieres an alluring track from her upcoming LP, Ice Pix.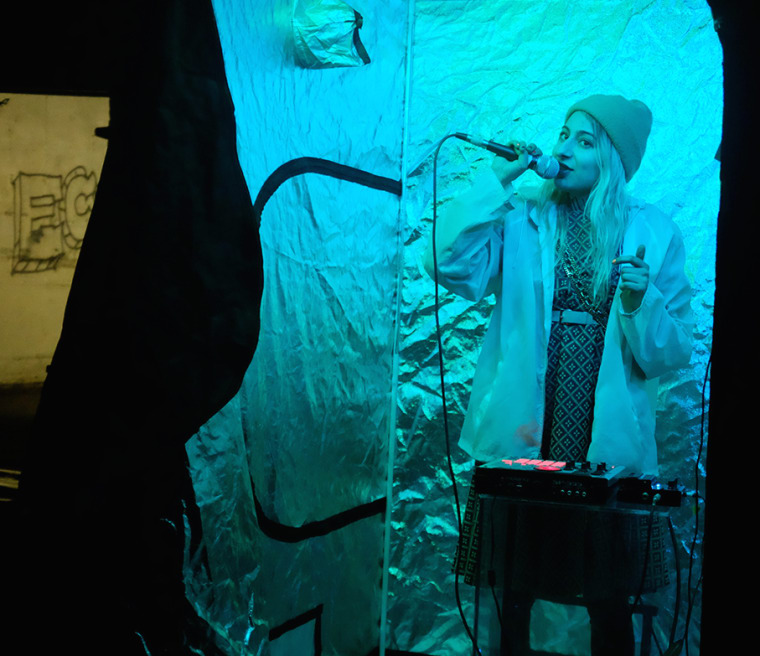 In a purely auditory universe, it is one thing to use sound to fill an empty space, and it's another entirely to carve cliffs and plateaus and rock formations of texture with it. N.Y.C.-based visual artist Rebecca Fin Simonetti, who also makes music as FIN, is perhaps better placed than most to understand how multidimensional aesthetics can enhance a developing sound.
"In Silver," from her forthcoming debut record Ice Pix, structures itself as a pixelated hyperreality in which FIN's chopped-up vocals settle into place beneath her own feet like stepping stones. She scales them effortlessly, pushed forward by the steady heartbeat of the metronome: "It makes it better/ Better/ Better," she sighs, bathing the entire track in an ethereal sort of sheen.
"I had a picture in my head of a frozen landscape, populated by obsolete technologies from my teens — like floppy drives and VHS tapes," FIN told The FADER over email. "All of these discarded objects were embedded in ice, and the snow coming from the sky looked like TV static. Everything was shimmering. 'In Silver' is the soundtrack that would be playing if I were in that place. Walking through that [imagined] landscape, I feel a mix of alienation and nostalgia for a bygone technological optimism."