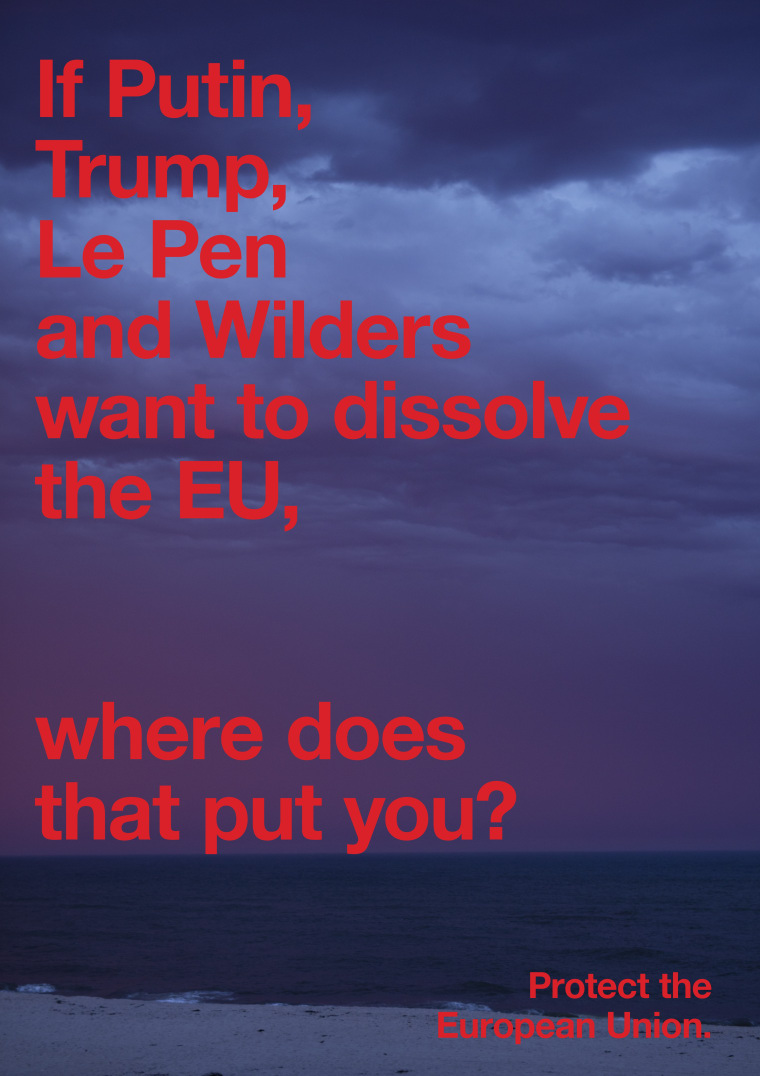 During the run up to the U.K. referendum of 2016, artist Wolfgang Tillmans launched a new project aimed at raising awareness of what was at stake in the vote over whether to stay in the E.U. Speaking to The FADER at the time, German-born Tillmans said of his bold posters: "The only campaigns that seem to work now are coming from people like you and me who take the courage to speak their mind."
Now, in the lead up to the upcoming Dutch elections on March 15, and with similar votes happening in France and Germany in 2017, the project is being adapted. Fantastic Man founders Jop van Bennekom and Gert Jonkers, in collaboration with Tillmans and five major art institutions around the Netherlands, have developed campaign posters featuring different pro-E.U. messages of unity.
The Protect the European Union campaign currently consists of five different posters in four languages, all of which are available to download for free. The posters will also be displayed in a large collage in one of Foam's gallery halls in Amsterdam.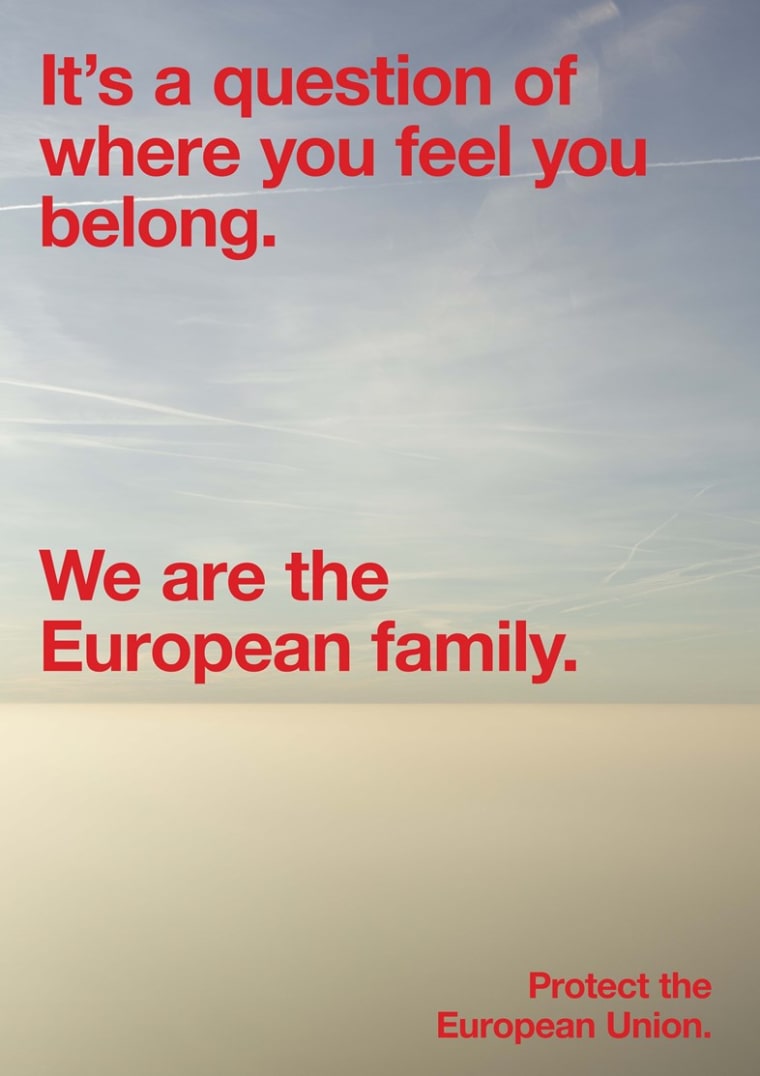 Writing in an open letter to mark the launch of the campaign, Tillmans says he sees "a looming abyss of rage and nationalism that threatens 'the very institutions of democracy, negotiation and moderation that allow us to live the lives we are living.'"
On his personal Instagram, Tillmans added: "With an increasing anti-European sentiment it becomes ever so more important to speak out and reinstate the position we believe in. Enraged nationalism is slowly becoming normalized in today's political discourse by far-right politicians. It spews hate and anxiety."
You can read more about the Protect The EU campaign here and download PDFs of all five posters here.