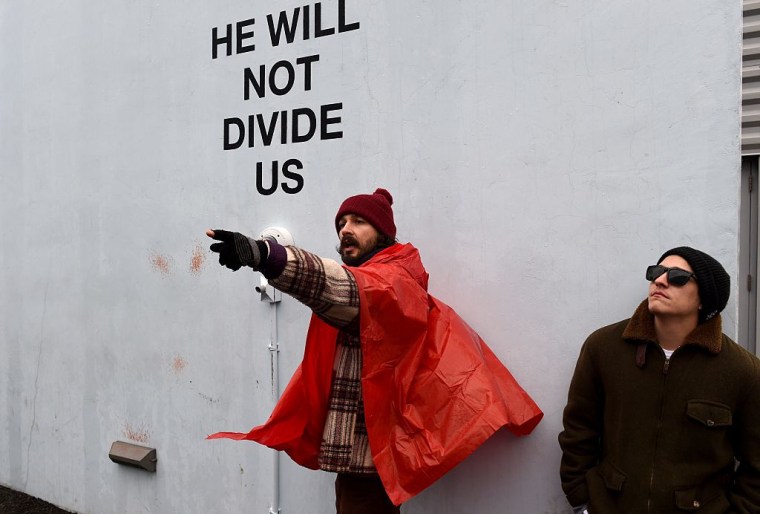 Shia LaBeouf, Nastja Rönkkö, and Luke Turner's troubled art project "He Will Not Divide Us" has popped up in a new, unknown location. The installation began its life in New York, but was moved to Albuquerque after LaBeouf was arrested following a run in with an alt-right protestor. More problems arose in New Mexico when shots were heard in the area surrounding the art piece.
However, "He Will Not Divide Us" is back up and running and has taken on a new form. "On March 8, 2017, the project moved to an unknown location," a statement on the official He Will Not Divide Us site reads. "A flag emblazoned with the words 'HE WILL NOT DIVIDE US' will be flown for the duration." Footage of the flag is being streamed online.
Members of the public, and Jaden Smith, were previously invited to interact with the art piece for the duration of Donald Trump's time as President.