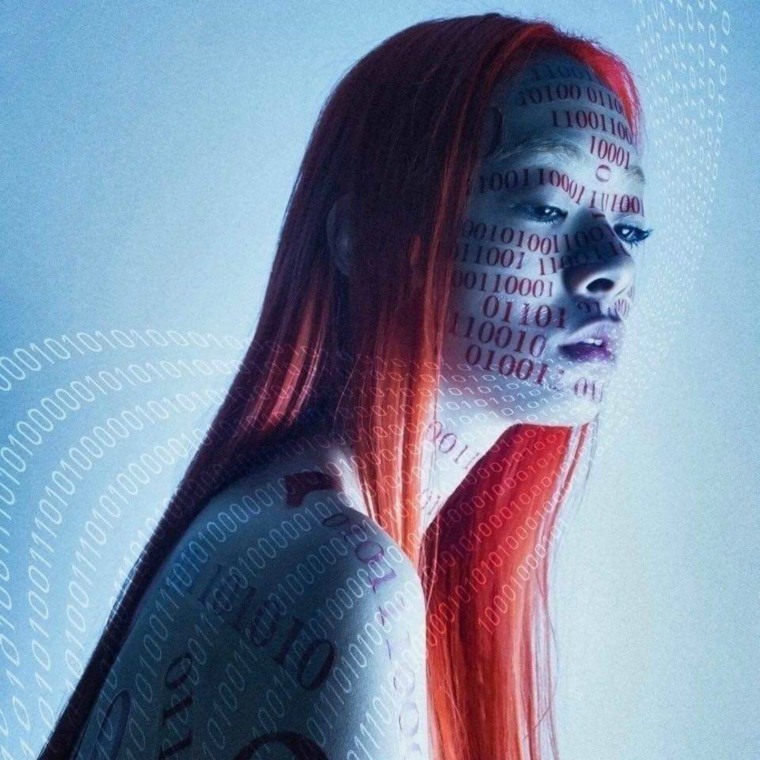 Japanese-born and east London-based artist Rina Sawayama's music is a twinkly riff on early '00s R&B, with lyrics that ponder our lives spent online. Her pastel-hued videos neatly reflect this theme — in 2016's "Where U Are" she invited viewers to join her nighttime mission for likes, and 2015's Arvida Byström-directed "Tunnel Vision" was for the times when a blue iPhone glow is your only nighttime caress.
But there's something deeper going on in Sawayama's music than wry social commentary. It recognizes that, in 2017, we live and love differently than we ever have before. Take her great new single "Cyber Stockholm Syndrome," produced by Clarence Clarity and Hoost, and taken from her debut album due later this year. Against a glitchy soundbed of watery FX and sweet acoustic strums, her resonant vocals describe how a "cyber fantasy" can be as exciting as an IRL interaction — with its earworm hook, "Came here on my own/ Party on my phone." If you've ever found yourself in the corner of a bar with only your DMs for company, you'll know what she's talking about.
In an email to The FADER, Rina explained: "'Cyber Stockholm Syndrome' is happy and sad, honest and autobiographical, and I feel like I've truly written from the heart from the first time. It took two years of rewriting and revising as I wrestled with the beauty and anxiety of digital life. Before, I saw the internet as a captor of our time and free will. But now, I see embracing a positive relationship with our online selves as an act of self-preservation and defiance. In this age, the digital world can offer vital support networks, voices of solidarity, refuge, escape. Marginalized people, or socially anxious people like myself can, in fact, be freed. That's what 'Cyber Stockholm Syndrome' is about: pessimism, optimism, anxiety, and freedom."
Listen to the track below.