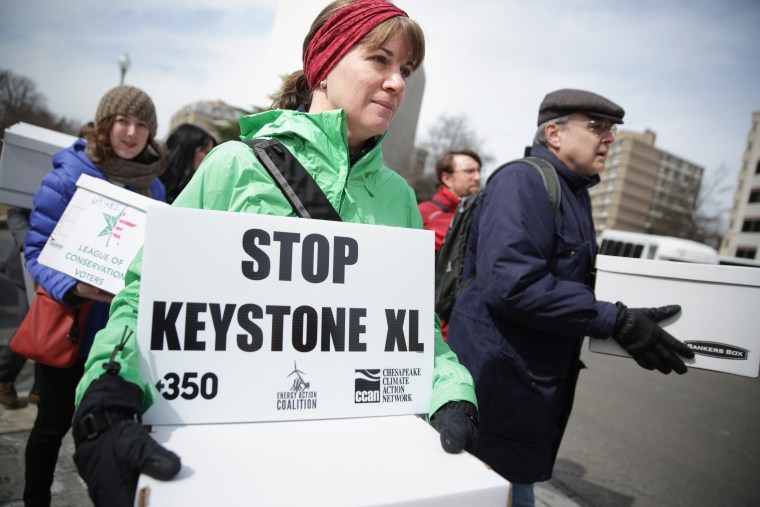 After years of efforts to halt the project by indigenous water protectors and various environmental groups, the Trump administration has greenlighted the construction of the Keystone XL pipeline.
"TransCanada will finally be allowed to complete this long overdue project with efficiency and with speed," Donald Trump said in an Oval Office statement, alleging that the that the pipeline had been delayed for too long. "The fact is that this $8 billion in investment in American energy was delayed for so long demonstrates how our government has too often failed its citizens and companies over the past long period of time."
Two senior U.S. officials said on Thursday that the State Department "will recommend the pipeline is in U.S. interests, clearing the way for the White House to grant a presidential permit to TransCanada to build the $8 billion pipeline." The controversial pipeline will span 1,700-miles and move roughly 800,000 barrels of oil per day from Alberta, Canada to refineries along the Texas Gulf Coast.
The announcement comes after Trump signed an executive order to advance the Keystone XL and Dakota Access pipelines in late January.
The Obama administration rejected the pipeline under the premise that it would undercut global climate change efforts.
This post was updated on March 24 at 12:45pm to reflect more changes.