Lotic's New Track Treads A Knife-Edge Between Sanity And Delirium
The seven-minute epic "Freefall" was composed for a Paris runway show.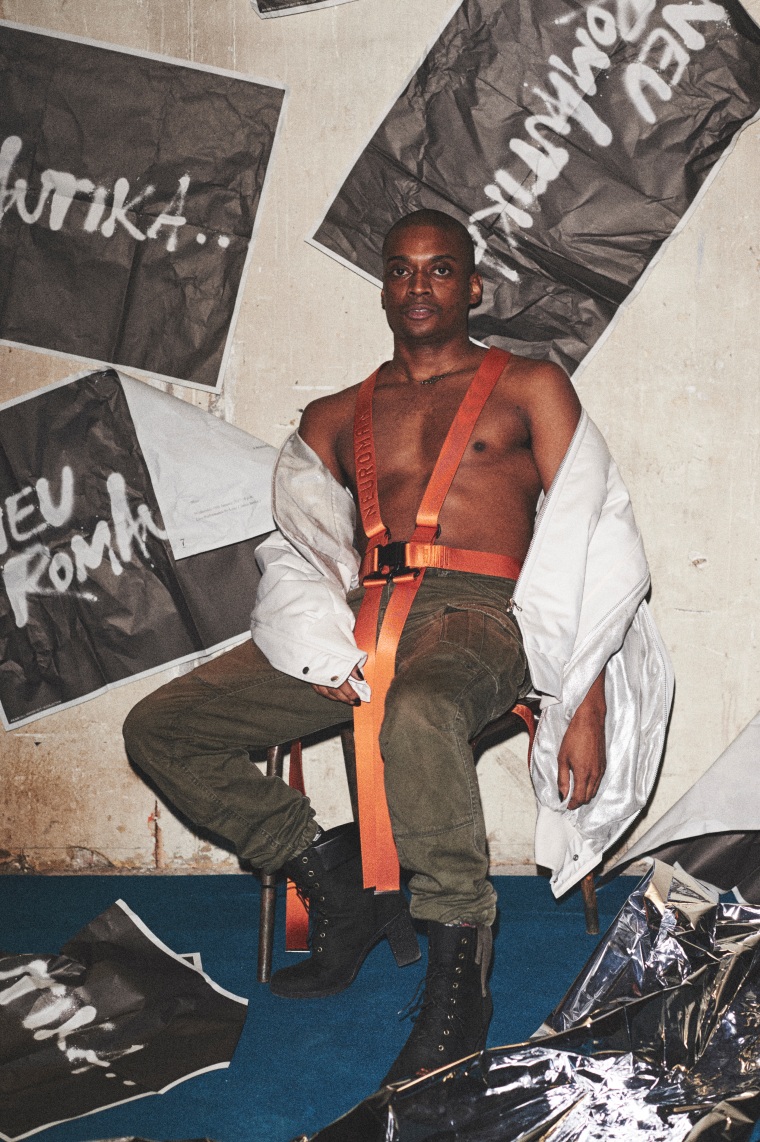 Lotic's music has a way of scratching at the furthest parts of your mind, drawing on the most uncomfortable sounds and silences to take you on a journey both inside and outside the club. On his latest — composed for a Paris runway show for menswear brand Julius — the Berlin-based producer stretches his sound languidly over seven minutes, roaming from the spidery scuttles of the opening to the deep, distorted bass of the mid-section. Titled "Freefall," it's non-linear, living, breathing electronic music you can dive all the way into.
"'Freefall' was sort of meant to emulate the experience of traveling effortlessly from one state of mind to the next," Lotic explained in an email to The FADER. "From sane to a bit delirious, to somewhere in between. It's a journey through subconsciousness, basically. It's meant to illustrate the fluidity as well as the fragility of the brain, the limits and the limitlessness of our consciousness." Listen below, and revisit Lotic's Gen F profile here.