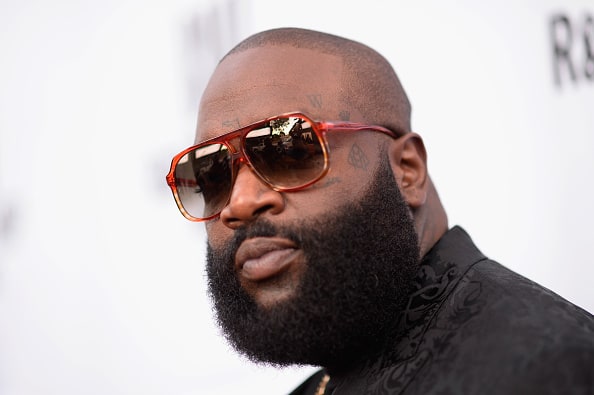 According to TMZ, Rick Ross has struck a plea deal in his 2015 assault and kidnapping case.
On Tuesday, the rapper was in court in Fayette County, Georgia for charges that included aggravated assault, kidnapping, and aggravated battery. The charges stem from Ross allegedly forcing his groundskeeper into his guesthouse striking him with a pistol.
Last month, Ross claimed he was acting in self-defense.
Ross pled no contest to 1 felony count of aggravated assault, while the other felony charges in the case were dropped.

The court ordered the rapper to pay a $10,000 fine, and once he does that, the conviction will be erased from his record.
Ross also pled no contest to 5 misdemeanors, for which he will receive 60 months probation.
Representatives for Ross did not immediately respond to request for comment.